- Advertisement -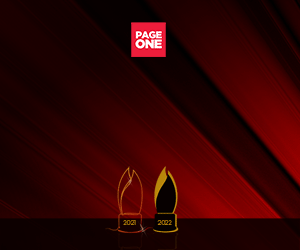 Valentine's Day is just around the corner. What better way to celebrate than to eat to your heart's content with loved ones at Max's Group restaurants?
Get into the season of love with Pancake House


A beautiful and delicious morning awaits you and your loved ones at Pancake House. By simply ordering two (2) Pancake House Special Sets from February 11 to 17, you can get a Mini Yema Pancake to share for only PHP88.
Say I Love You Berry Much with Jamba Juice


Celebrate the month of love with a hearty Jamba Juice smoothie and get a second one in exchange for only 14 Globe Reward Points from February 14 to 17. Go berry wild and choose between Banana Berry, Strawberries Wild, Berry Black Tea, and the all-time favorite, Razzmatazz.
Find a love that is so worth it at Yellow Cab


Fall in love again and again with Yellow Cab this Valentine's Day. From February 14 to 18, you can order any 10" 2-in-1 Yellow Cab Pizza for only PHP539 and get a free Regular Spaghetti & Meatballs Pasta, Regular Salt & Pepper Chicken Poppers, and a 6" Dessert Pizza. The all-new Dessert Pizza comes in two delectable flavors, Hazelnut Banana and Chocolate Overload, so make sure to try it and end your visit on a sweet note.
Bring your loved ones closer with a boodle fight at Dencio's


Have the most festive February with a Valentine Boodle Fight for two (2) at Dencio's. Available all throughout the month of love, enjoy a full serving of Lumpiang Shanghai, Calamares, and Boneless Chicken Barbecue served alongside three cups of rice and two glasses of Sago't Gulaman for only PHP642.
A unique Valentine's dessert experience awaits at Teriyaki Boy


Those with a penchant for Japanese food can make Valentine's Day extra special with Teriyaki Boy's newest dessert offering. From February 1 to 18 only, guests can try the Mango Tempura with Vanilla Ice Cream for only PHP99 with every order of any Kazoku Family Set.
Bring back the sizzle with Sizzlin' Steak's S'mores


Add some sizzle this Valentine's Day with a special dessert treat from Sizzlin' Steak. For every order of a Platter For 2 from February 1 to 18, you and your loved ones can enjoy a heavenly skillet of Sizzlin' S'mores free of charge.
Steal someone's heart with Krispy Kreme's Be Mine! promo


Before you profess your love, take a side trip to Krispy Kreme and get your hands on some—or all!—of its Valentine's Day doughnuts and drinks. Available from February 1 to 17, you can enjoy Krispy Kreme's newest Velvet Doughnuts for only PHP55 per piece, PHP165 for a Box of 3, PHP299 for a Box of 6, and PHP575 for a Dozen. Feeling extra romantic? Upgrade your Box of 6 to a tin can container with card for only PHP99.


What's more? You can also surprise your loved ones with a drink from Krispy Kreme's Velvet Latte collection with one Original Glazed® Doughnut for only PHP143 from February 1 to 28.


Celebrate love with Max's Corner Bakery's indulgent heart-shaped cake


Max's Corner Bakery offers a delectable heart-shaped cake perfect for any occasion with loved ones this entire month of February. Called the Choco Toffee Torte, this decadent treat is made with a chocolate chiffon cake filled and frosted with choco-toffee buttercream, chocolate fudge, and cashew nuts. For only PHP520, there is no reason why this shouldn't be part of your Valentine's Day celebration.


With Max's Group's indulgent offerings this February, it will truly be a Valentine's Day worth sharing with loved ones.
# # #
About Max's Group Inc.
Max's Group, Inc. (MGI), a company that takes pride in its passion to delight its customers and genuine love for its brands, is the Philippines' largest operator in the casual dining segment. MGI is committed to building loved Filipino brands and it is currently growing its network of over 600 stores in the country and more than 50 international stores in the USA, Canada, China, Asia-Pacific and Middle East.
Its family of restaurants which include Max's Restaurant, Max's Corner Bakery, Pancake House, Yellow Cab Pizza, Krispy Kreme, Jamba Juice Teriyaki Boy, Dencio's, Kabisera, Sizzlin' Steak, Le Coeur de France, Maple and Singkit. The company also operates Meranti Hotel, its maiden venture into the hospitality industry. To know more about Max's Group, please visit http://www.maxsgroupinc.com