- Advertisement -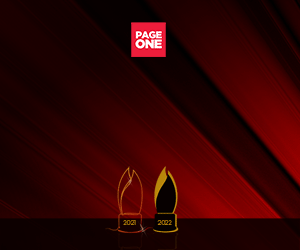 dusitD2 The Fort, Manila and Dusit Hospitality Management College marks a new milestone as it opens the doors of d'Origine led by Maître Cuisinier de France Cyrille Soenen. Sure to tickle the palette of the hearty gastronome, d'Origine presents dining in an interactive setting with a live culinary showcase by seasoned chefs presenting rich menu that balances signature dishes and contemporary cuisine.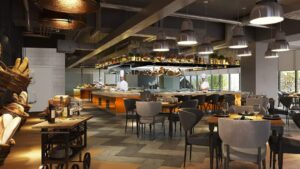 Located at the first floor of the integrated hotel and college is d'Origine – an inspired gourmet kitchen and restaurant where guests may experience gastronomy's every step. The home for masterful chefs and talented kitchen novices, dining at d'Origine presents a captivating symphony of movement, talent and flavors in a live culinary showcase. "d'Origine is an exciting dining destination because of all the possibilities right at our fingertips," shares Executive Chef and Director of Culinary Arts, Chef Cyrille Soenen.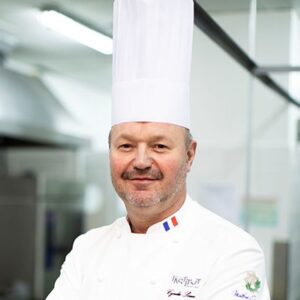 "With the innovative mix of our seasoned chefs and young protégés, we are able to serve our guests with such a rich variety, from signature dishes to inventive new recipes."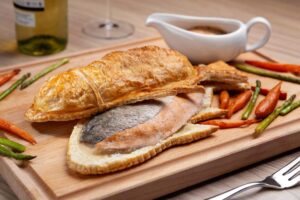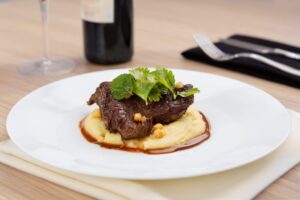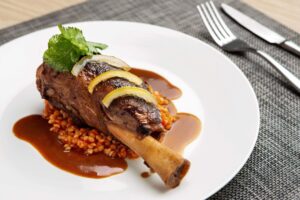 For more information on dusitD2 The Fort, Manila and Dusit Hospitality Management College, visit http://www.dusit.com or follow us on Facebook and Instagram. For queries and reservations, call +63 2 8250 8988.
DusitD2 The Fort Manila
https://www.facebook.com/dusitd2thefortmanila/
https://www.instagram.com/dusitd2_thefortmanila/
Dusit Hospitality Management College
https://www.facebook.com/dhmcmanila/
https://www.instagram.com/dhmc_manila/
About Dusit Hospitality Management College and dusitD2 The Fort, Manila
Dusit Hospitality Management College (DHMC) and dusitD2 The Fort, Manila present an integrated hotel and college set to redefine the hospitality experience. DHMC is a premier institution for higher education in Hospitality Management. It is fully integrated with dusitD2 the Fort, Manila and features programs designed to train students and professionals through 21st century pedagogy and immersion in real-world operational experiences.
dusitD2 The Fort, Manila is a city haven set in Bonifacio Global City. Featuring 125 rooms, function areas, bars, restaurants and recreational facilities, it presents warm accommodations, work spaces, special interest and lifestyle programs for the discerning urban traveler.
The strength of DHMC and dusitD2 The Fort, Manila can be attributed to its roots traced to Dusit International which has similarly been the visionary company behind Dusit Hospitality Education thru Dusit Thani College in Bangkok, Thailand.
About Dusit International
Dusit International was founded in 1948 by Honorary Chairperson Thanpuying Chanut Piyaoui, whose first hotel was the Princess on Bangkok's Charoenkrung Road. Today the company is a leader in hotel management and hospitality education and comprises a unique international portfolio of distinctive hotels and resorts operating under four brands: Dusit Thani, dusitD2, Dusit Princess and Dusit Devarana.
Alongside growing its operations globally, with more than 50 properties in the pipeline across key destinations, Dusit International is also expanding its business to provide new experiences for customers across the lodging spectrum.
The company recently entered the vacation rental market with the full acquisition of Elite Havens, the leading provider of high-end vacation rentals in Asia, and it also announced plans to enter the lifestyle market with the launch of ASAI Hotels, a distinctive new brand designed to link curious, millennial-minded travellers with authentic local experiences in vibrant cities and resort destinations worldwide.
The company also operates the signature Devarana Spa and has a fast-growing Education Division. The latter, established in 1993, comprises Dusit Thani College, which offers vocational and postgraduate hospitality degrees at campuses in Bangkok and Pattaya; and Le Cordon Bleu Dusit Culinary School.
In 2019, Dusit International will redevelop its flagship Dusit Thani Bangkok hotel as part of Dusit Central Park, a landmark mixed-use project comprising residences, an office building, retail areas, and a new Dusit Thani Bangkok hotel. The new hotel is expected to open in 2023.
For more information, please visit http://www.dusit.com.