HONOLULU CAFE is a popular cafe in Hong Kong by Mr. Yeung Jin He that is one of my favorites here in Manila for quick but delicious meals and coffee.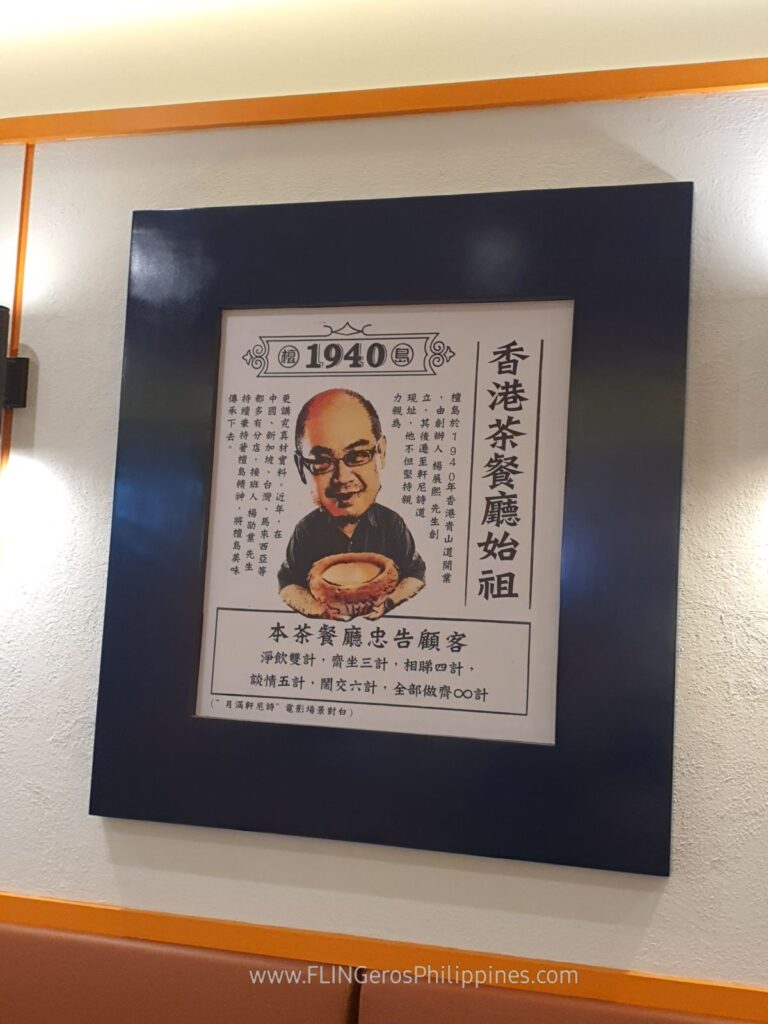 The owner pioneered the brewing of the cafe's signature coffee using Hawaiian-style roast thus the name, Honolulu Cafe. But now, Honolulu Cafe has been in the F&B scene serving an East meets West menu that is loved not only by me but those who love affordable and tasty meals.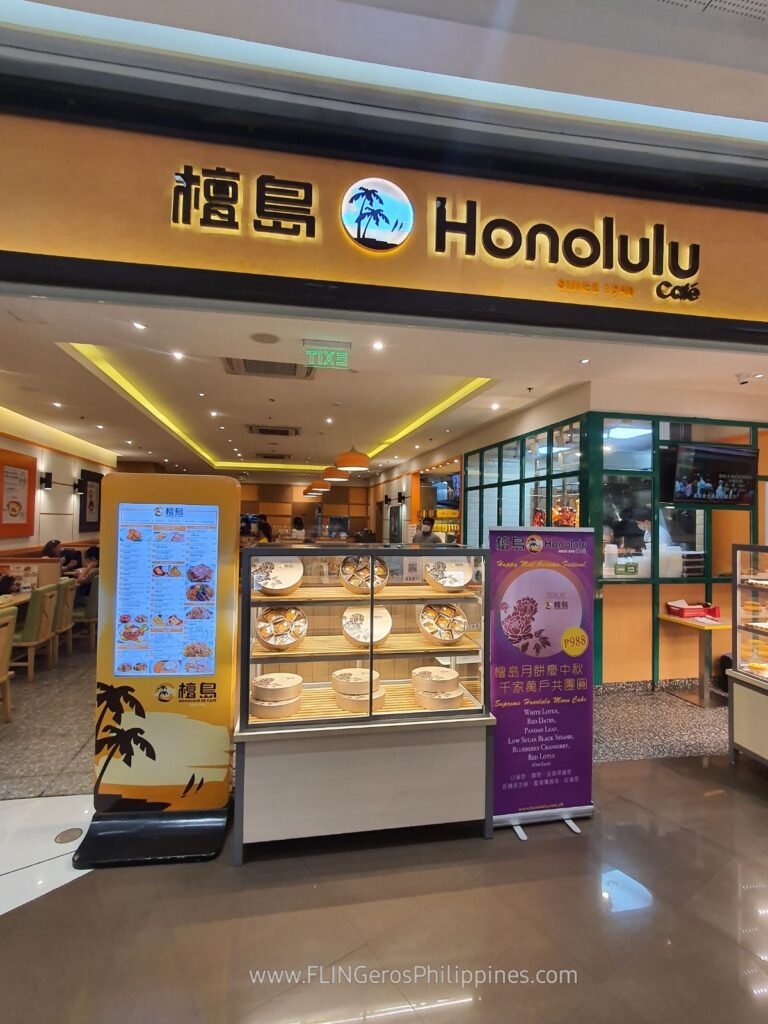 They have two branches here in Manila; one in SM Aura Premier and one in Robinsons Place Manila and now, I have been eating here several times trying different items from their menu. There is always something new to try!
You would instantly notice the roasted meats that are on full display at the store. I recommend that you order one of these since they taste authentic and are truly drool-worthy!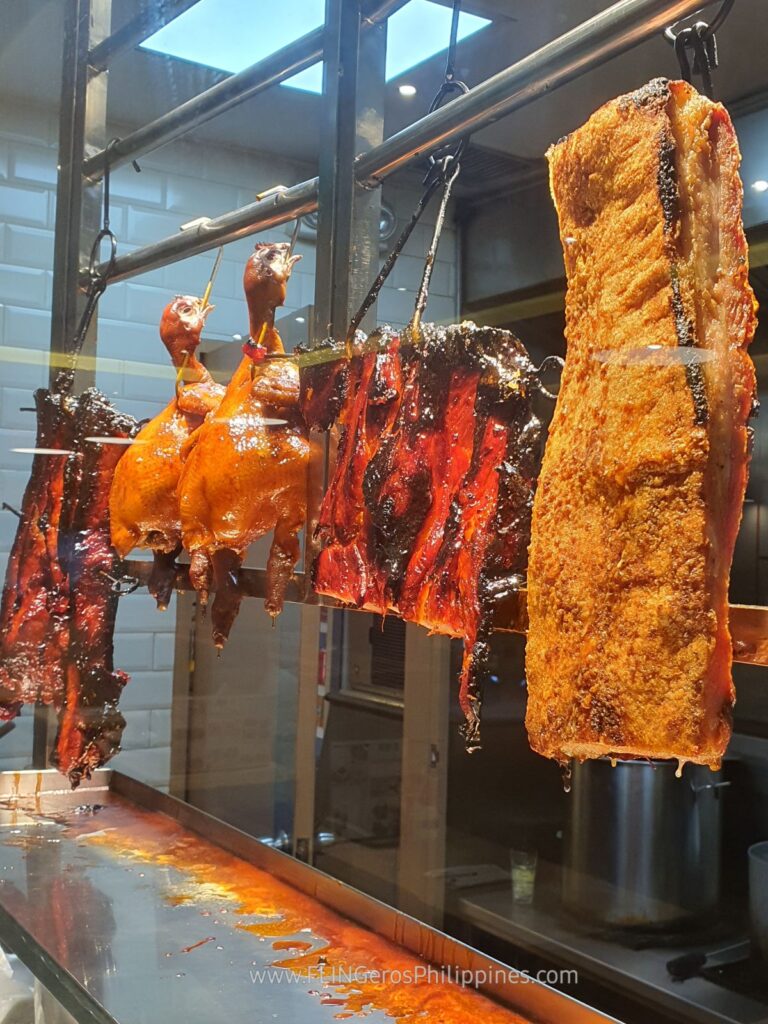 What else you should try? Here are some my recommended dishes that you should try at Honolulu Cafe.
HONOLULU EGG TARTS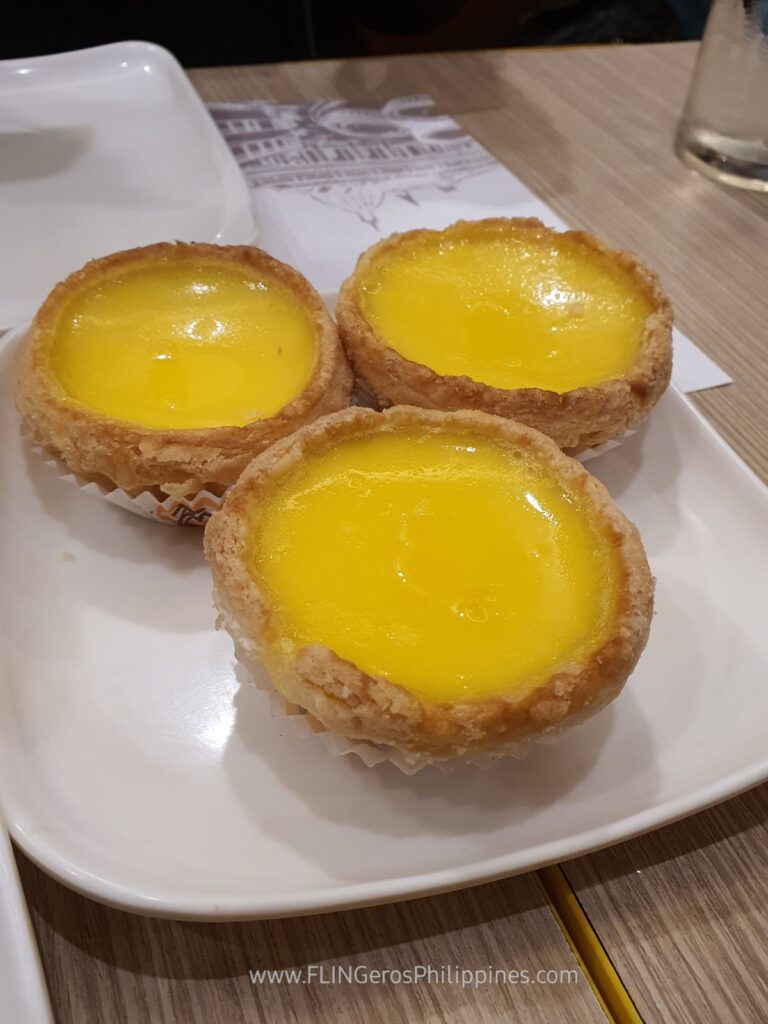 Flaky, soft, with silky smooth finish tarts that could easily be anyone's fave comfort food. It's very popular here that it flies off the shelves almost instantly.
CURRY FISH BALL (10 pcs)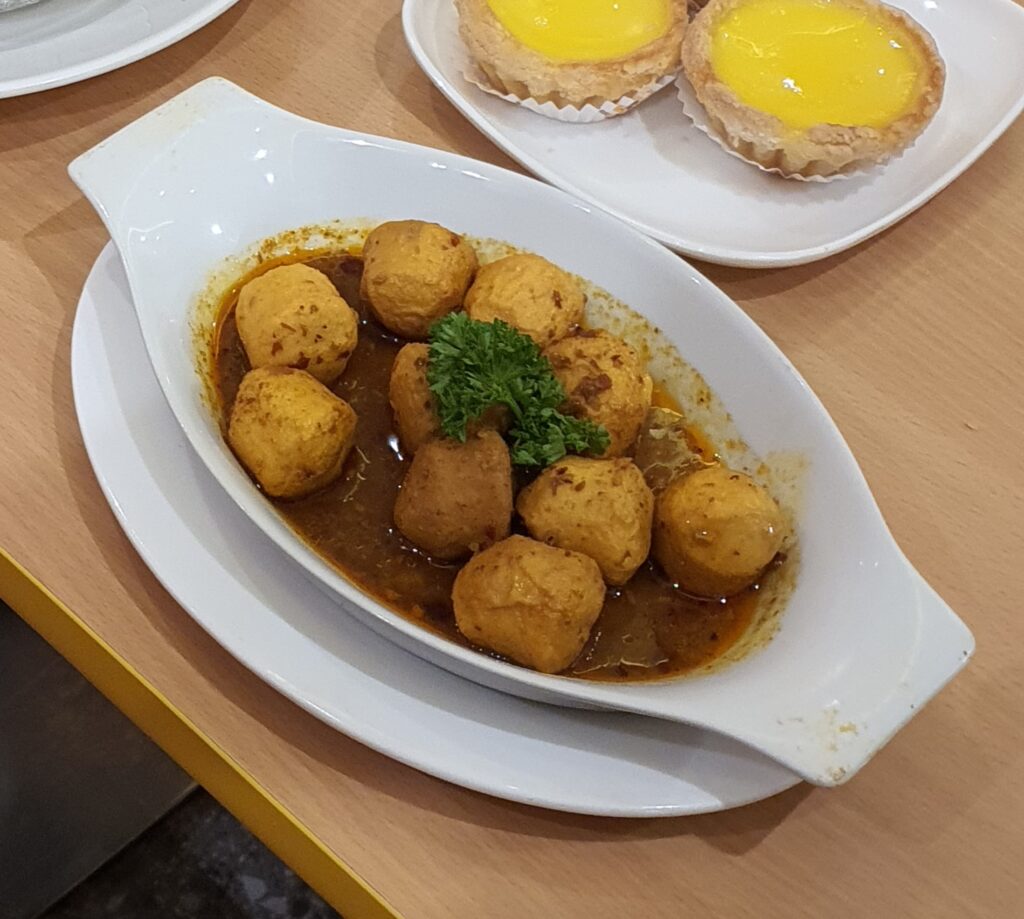 A unique snack that mixes our fave hotpot ingredient and Filipino street food fish ball and flavorful curry. It simply shows the diverse menu of Honolulu Cafe, weird but it works! Love it!
DEEP FRIED PRAWN WITH SALTED EGG YOLK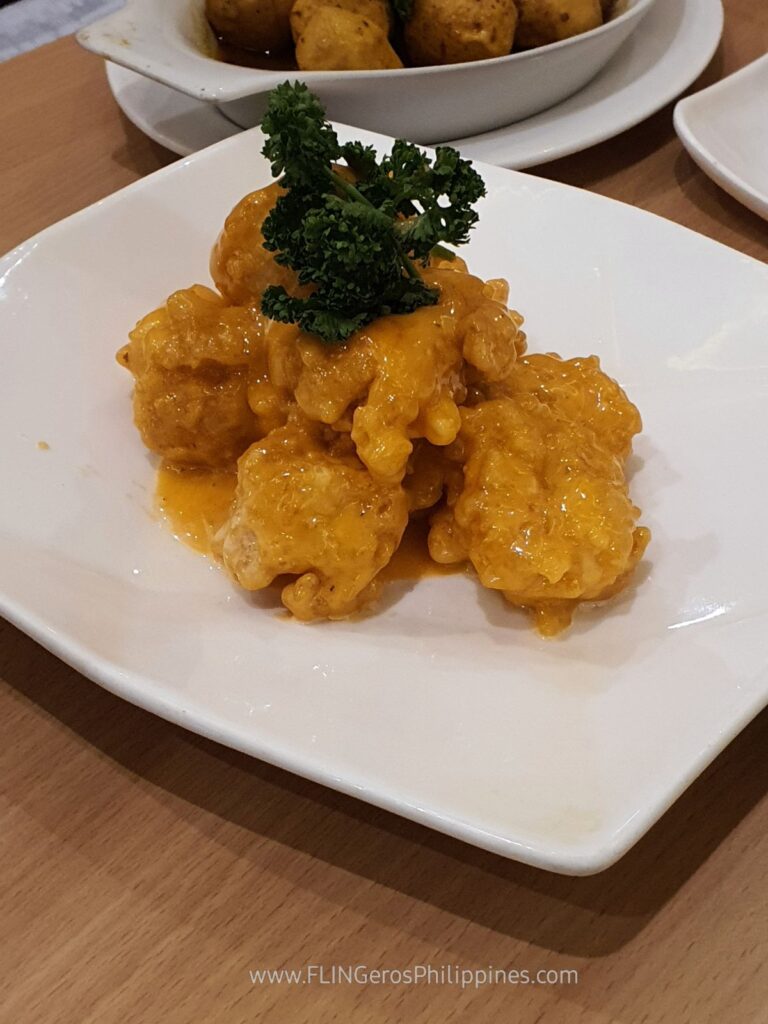 The name of the dish is an instant charmer, who can resist prawns + salted egg in one sentence?! Chewy and plump pieces of fresh prawns in that grainy and savory salted egg sauce. Yummy!
DEEP FRIED SPARERIBS WITH SALT AND PEPPER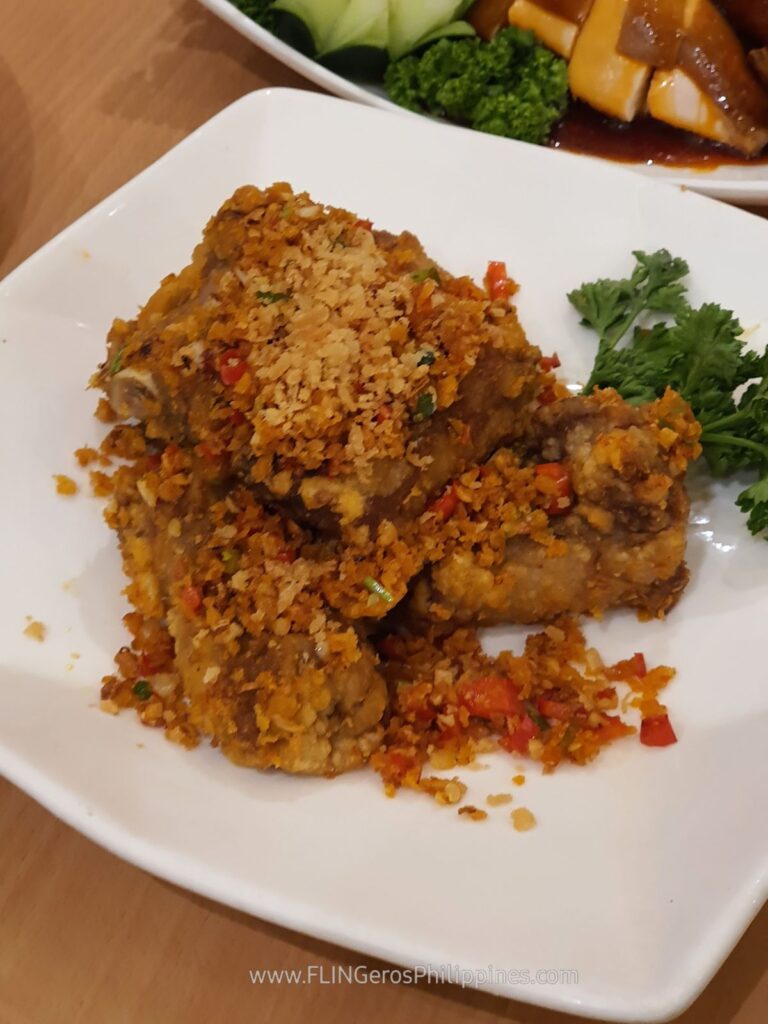 This is one of my go-to dishes in Chinese restaurants. Perfectly seasoned pieces of tender pork ribs that is a sure hit to meat lovers like me.
BEEF BRISKET HONG KONG CURRY IN CASSEROLE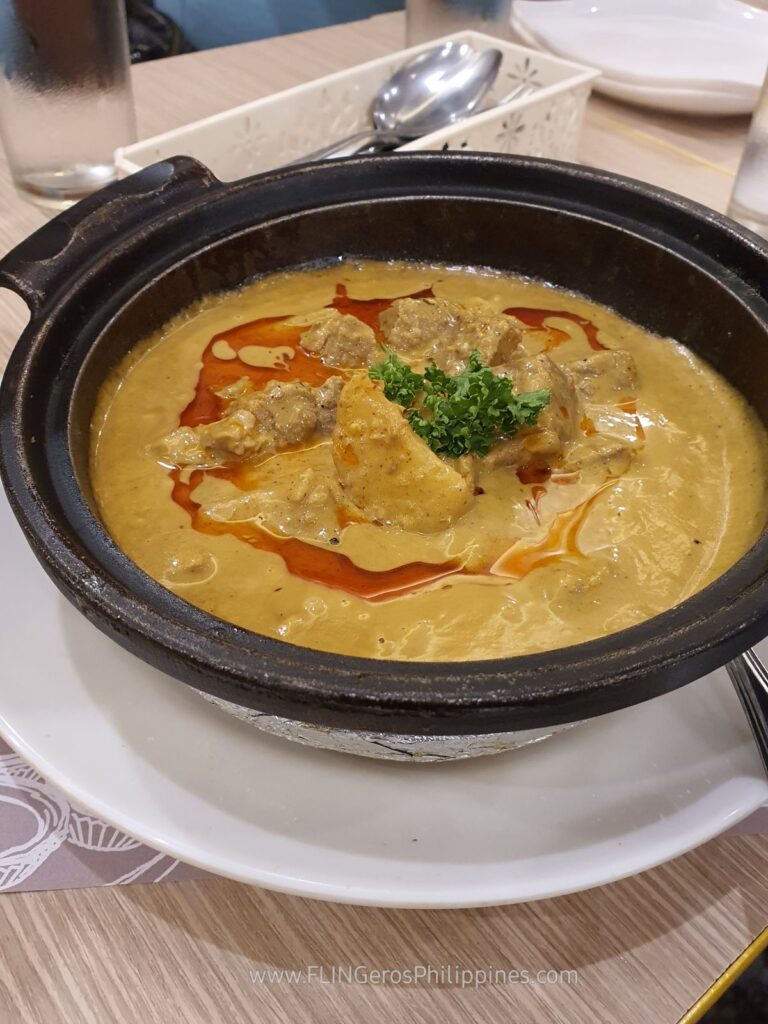 The curry seemed familiar in taste with the Japanese curry, nutty and sweet, but that super fork-tender tender beef pieces surely make this dish crave-able.
DEEP FRIED CHICKEN AND PINEAPPLE WITH JINJIANG PLUM SAUCE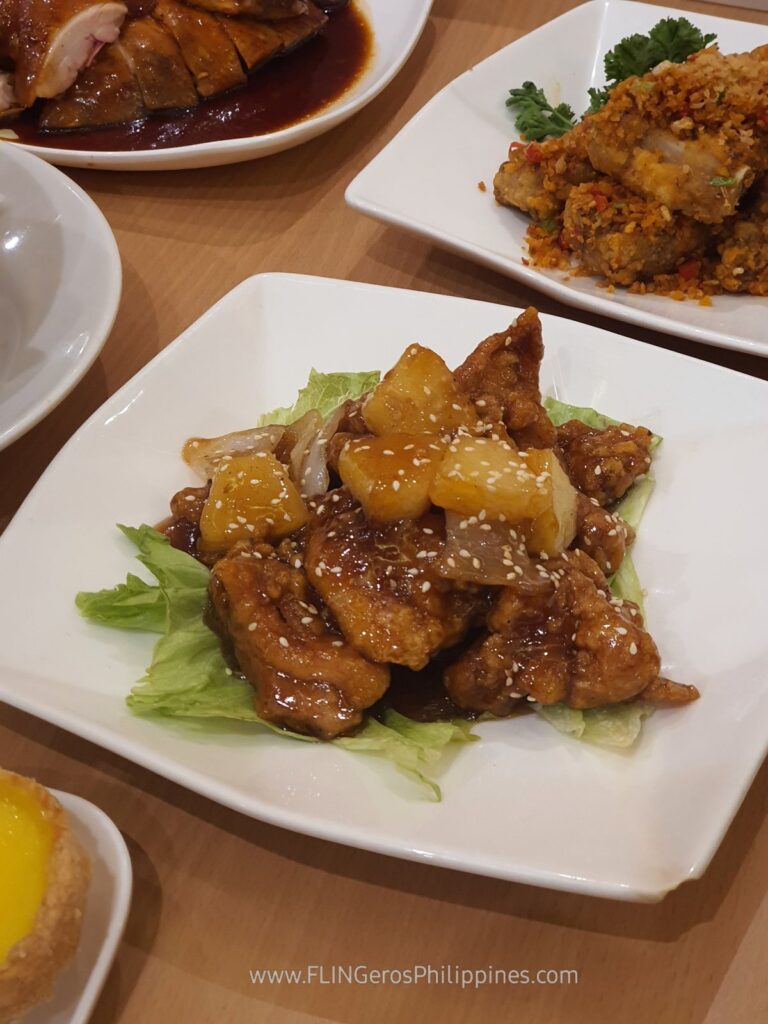 That sweet and tarty sauce and pineapple blend well with those juicy crunchy chicken pieces.
BAKED CHICKEN RICE IN PORTUGUESE STYLE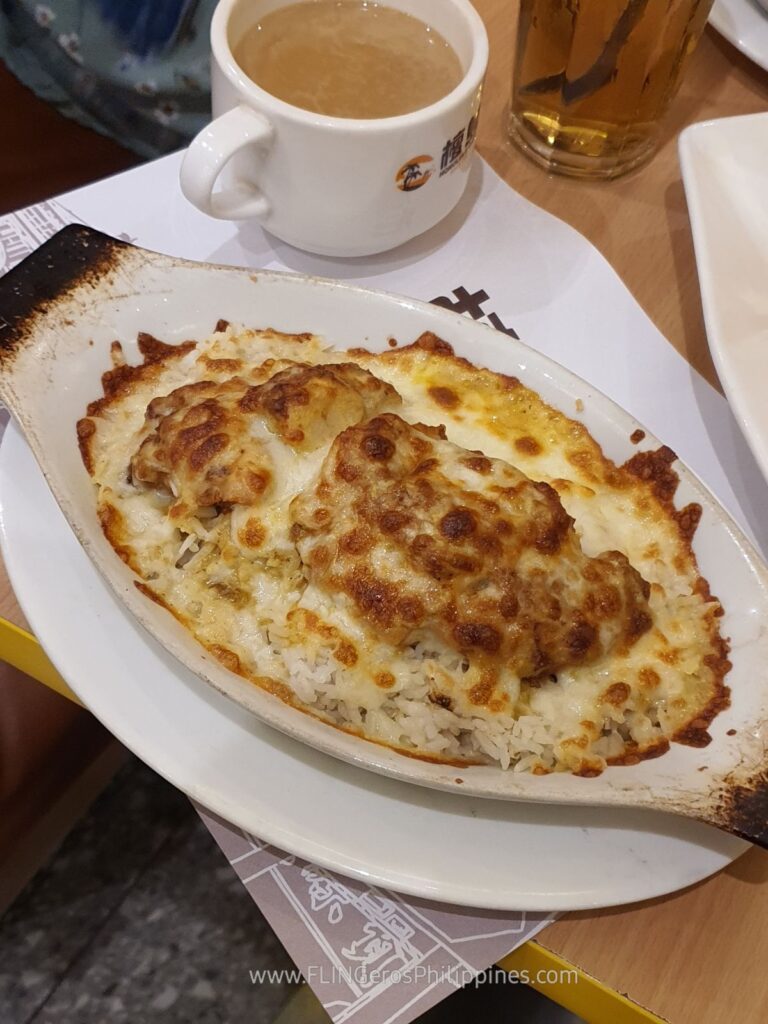 Delicious and comforting because of that melted cheese over rice.
SOY CHICKEN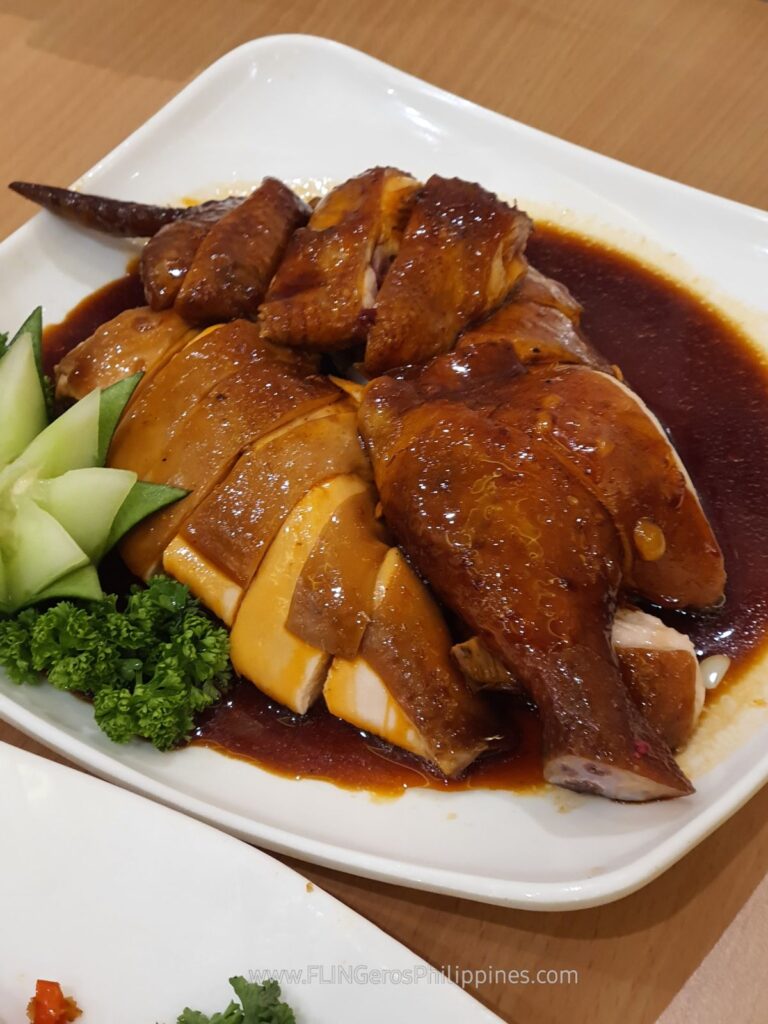 Classic and appetizing sweet-salty taste with chunky chicken pieces.
ROASTED PORK BELLY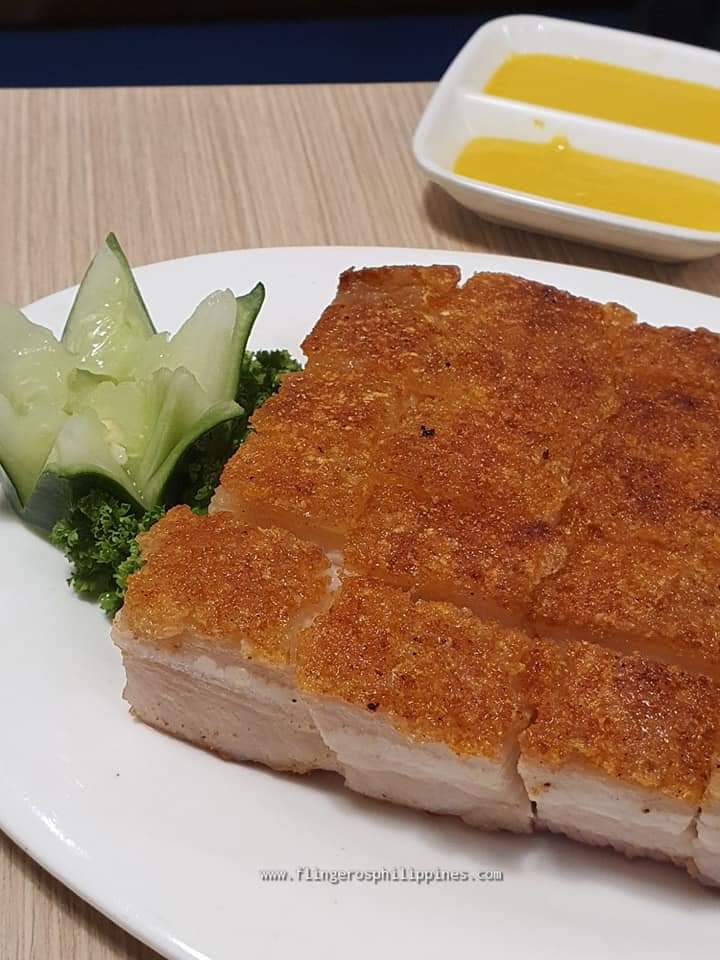 Texture and flavor contrast at their fullest! This eye-catching and crunchy crackling pork is a winner that anyone should try.
ROASTED BBQ PORK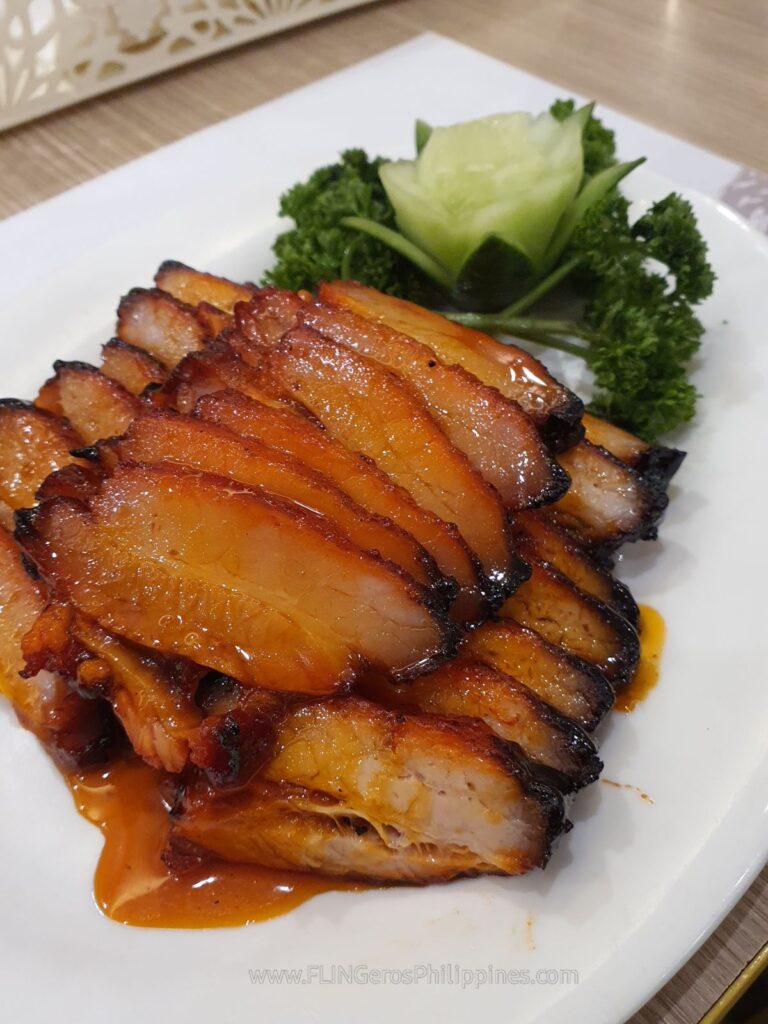 Sweet and savory pieces of tender pork that is the perfect answer for any Chinese food cravings.
Pair your favorite viands with some FRIED RICE WITH SEAFOOD AND XO SAUCE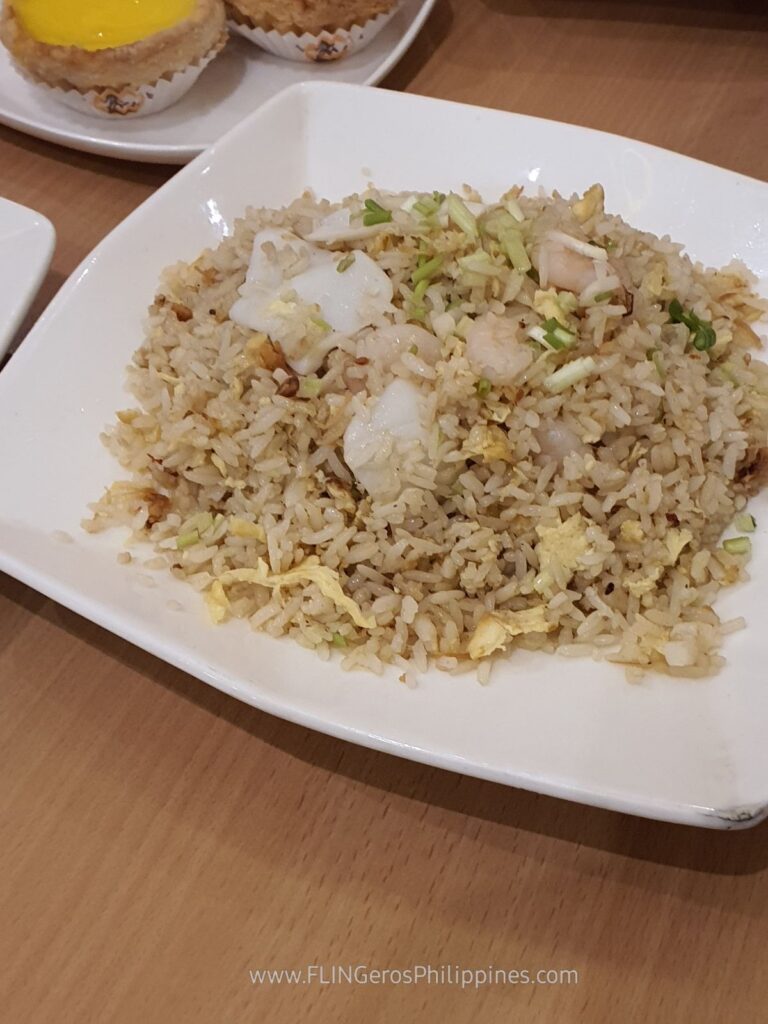 Best thirst-quenchers for me are the HONG KONG STYLE COFFEE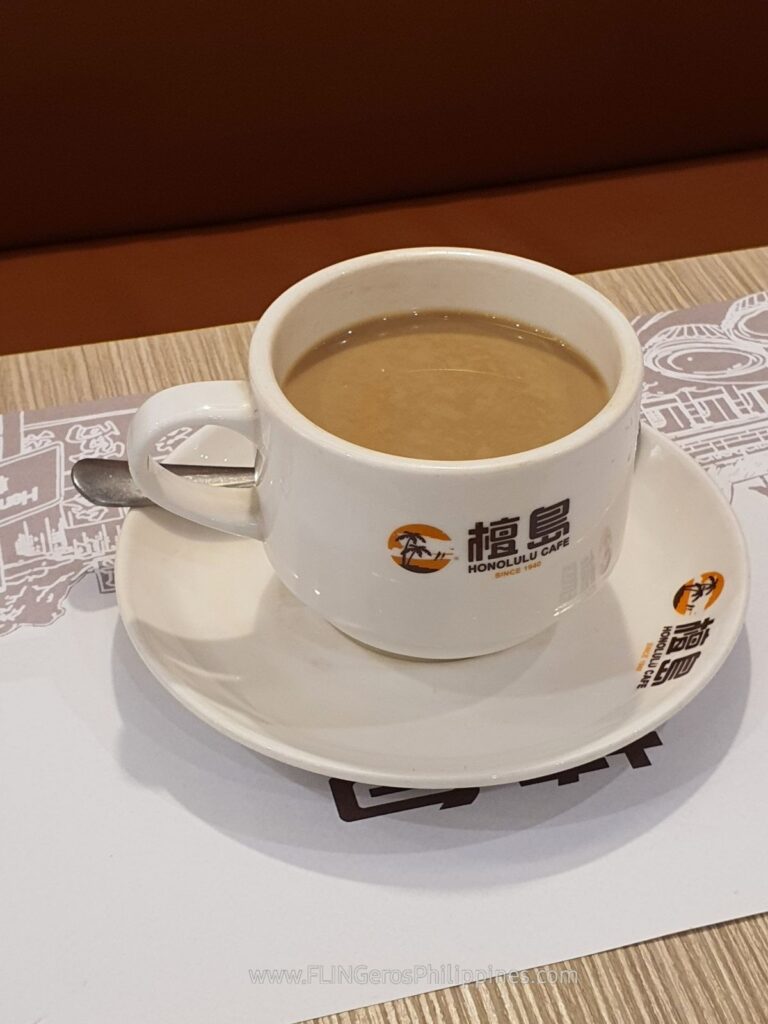 and LEMON TEA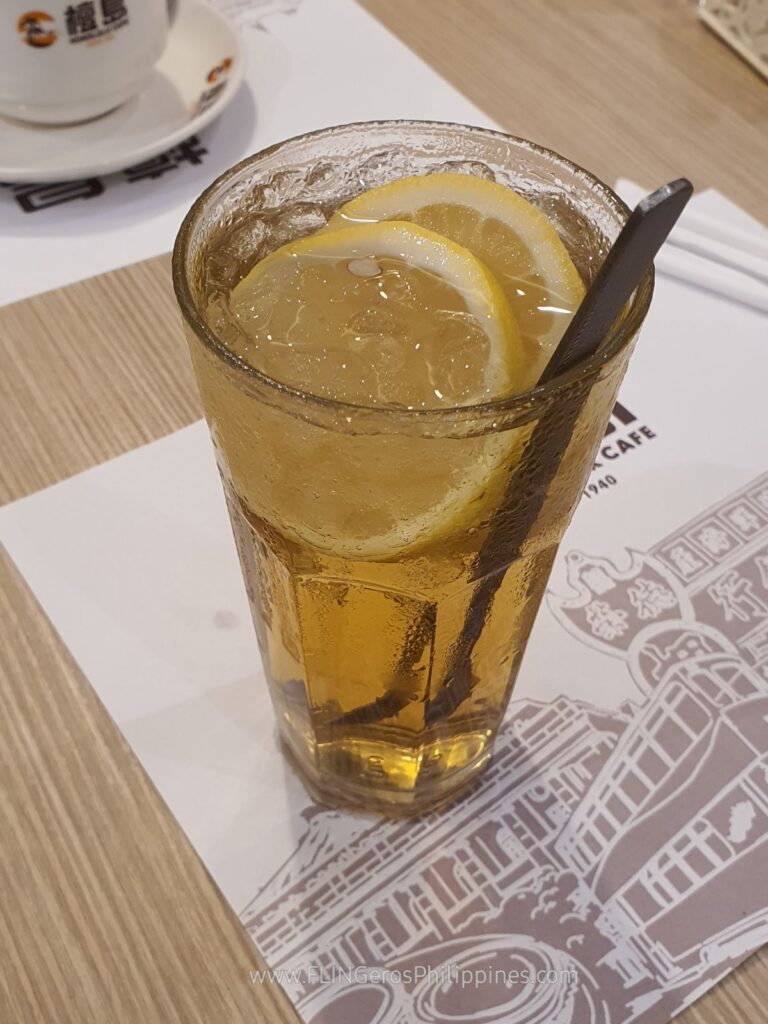 Aside from the yummy main dishes, Honolulu Cafe also offers bread and pastries that are displayed in front of their stores. You would not miss these as they are a feast for the eyes (and certainly for the stomach).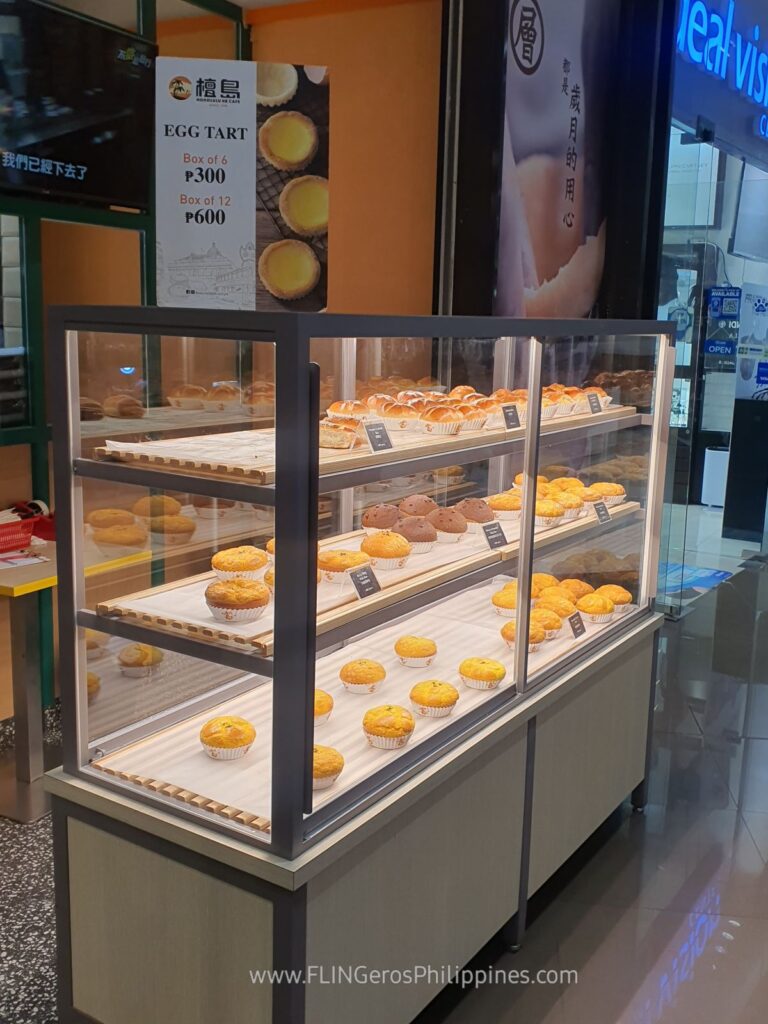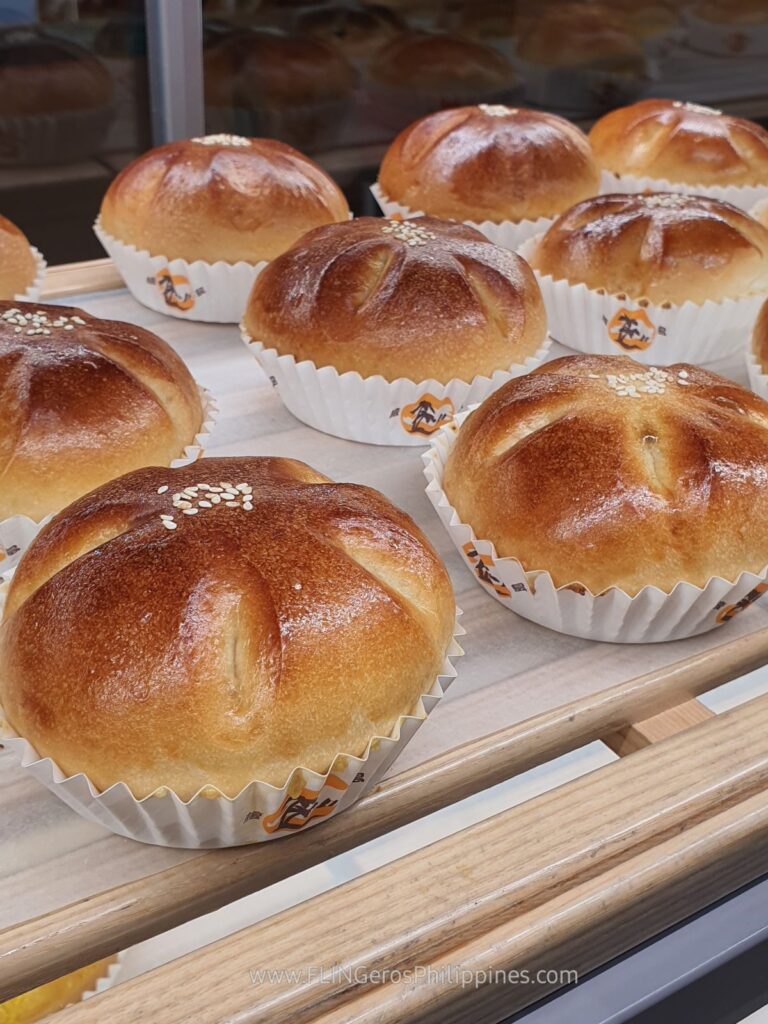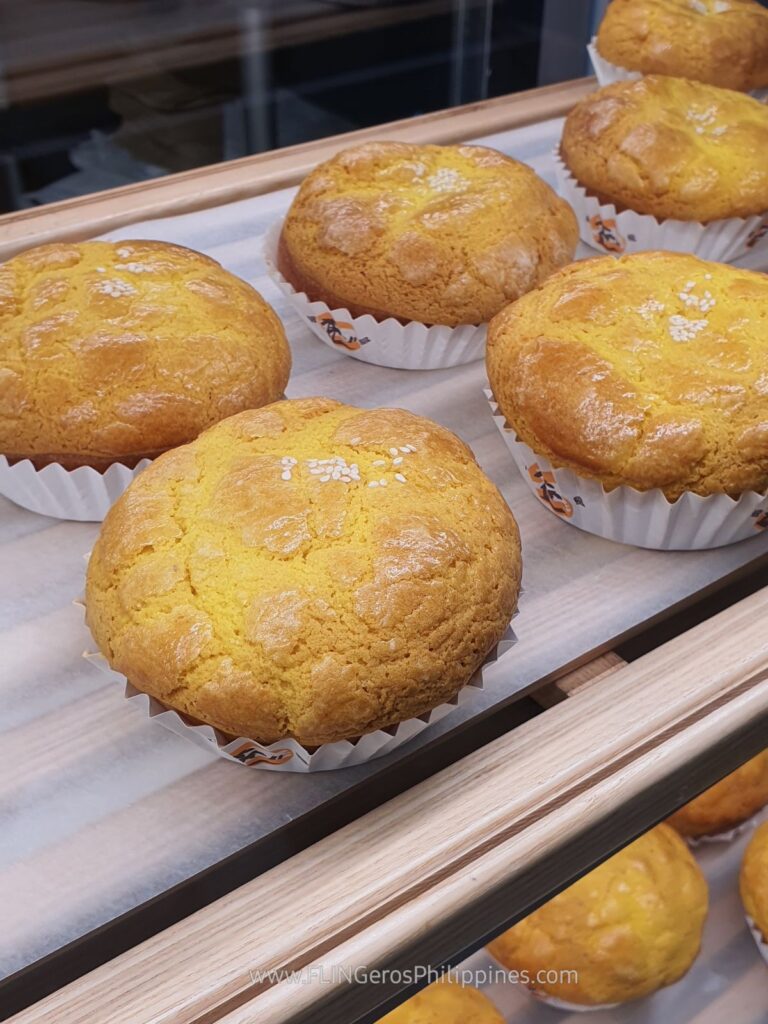 So, if you want an affordable diverse menu plus those amazing pastries and egg arts, visit HONOLULU CAFE now!
HONOLULU CAFE
===========
Location:
SM AURA PREMIER – Lower Ground Floor, SM Aura Premier, McKinley Pkwy, Taguig
ROBINSONS PLACE MANILA – Level 1 Pedro Gil Wing, Ermita Manila, 1000 Metro Manila
Hours: 10 AM to 9 PM
Contact number:

SM Aura Premier

(02) 8256 9374, Robinsons Place Manila (02)

8241 8371



For more information, follow Honolulu Cafe in their social media accounts:
Instagram: https://instagram.com/honolulucafeph