Content creators and celebrities often share their daily dose of comical skits, life hacks, and shopping 'budols.' But aside from spreading entertainment, some of them also took immediate action to help protect netizens' hard-earned money from being stolen through fun and educational videos.
Top social media stars partnered with leading finance super app GCash to help spread awareness on e-wallet phishing scams, one of the most rampant cybercrimes in the country.
● Joshua Garcia and the different e-wallet phishing scams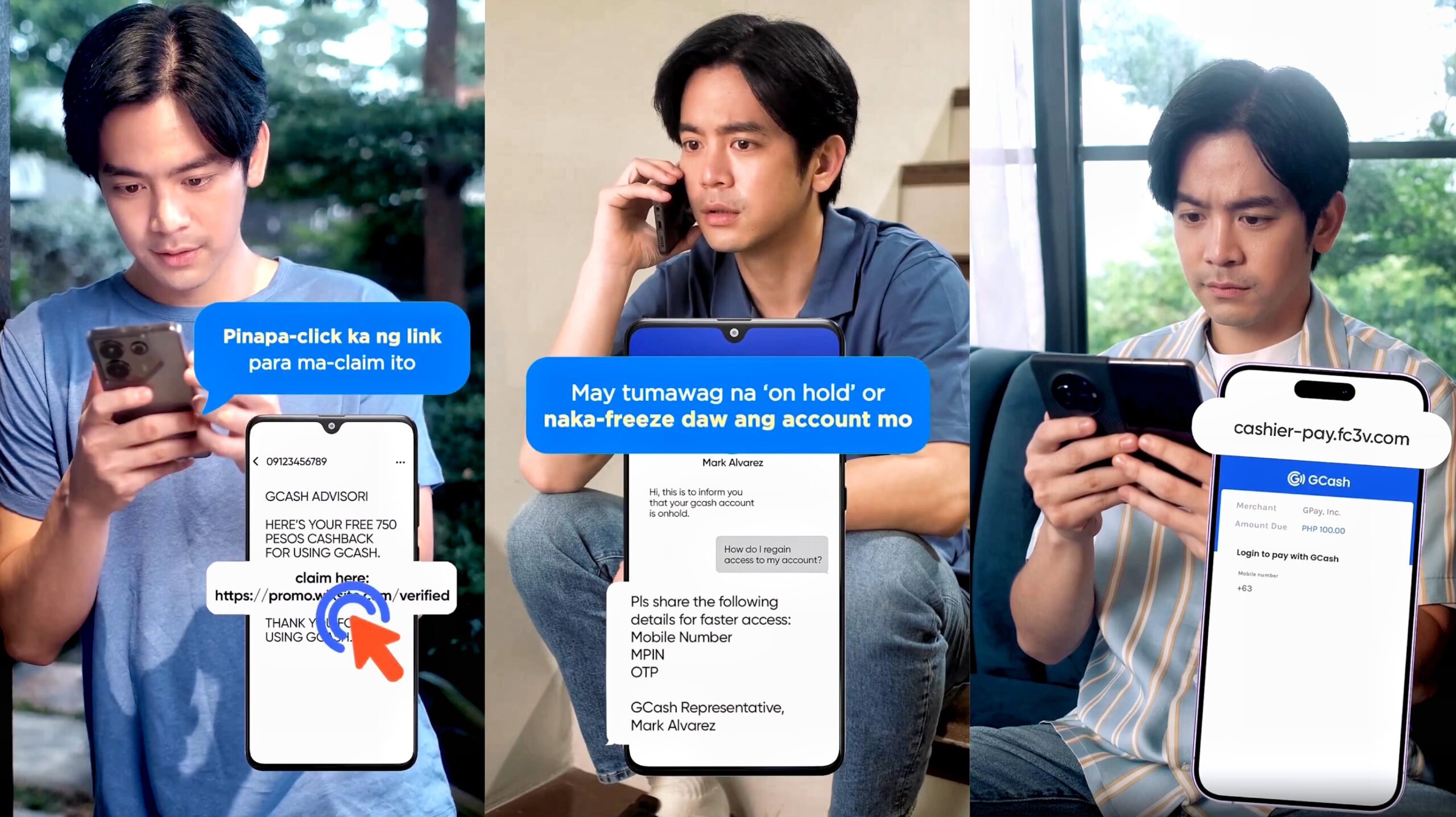 GCash endorser Joshua Garcia takes the helm in spreading awareness in social media, sharing how e-wallet phishing scams could come in the form of
1) fake portals in non-PAGCOR accredited gambling sites,
2) fraudsters who claim to be from GCash saying your account is on hold, and
3) fake rewards.
● Spotting the red flags with Saab Magalona, Chinkee Tan and Ayn Bernos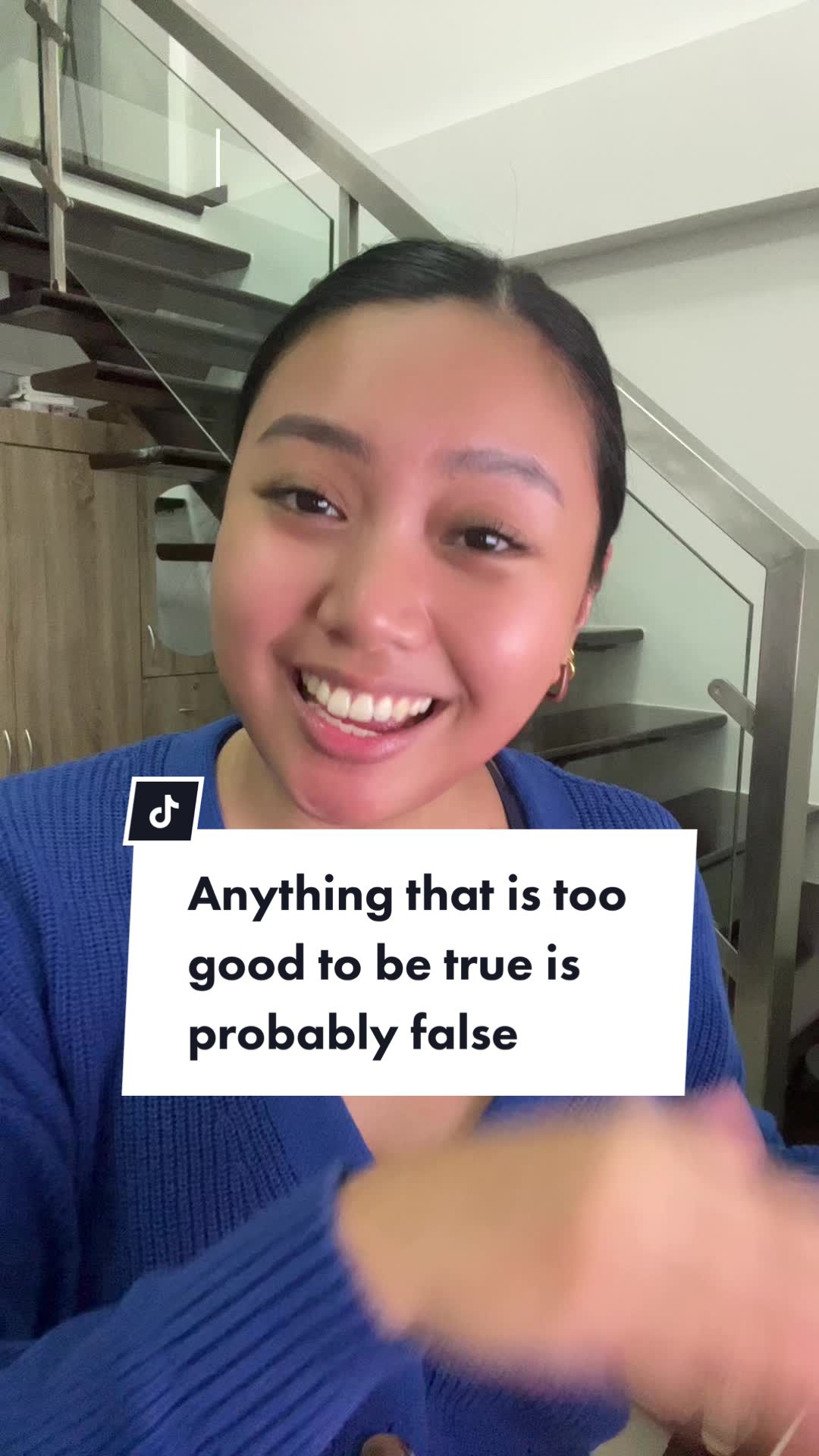 Red flags are warning signs that may indicate unhealthy relationships, but they also extend to every day, seemingly-harmless messages that might end up as scams. Through witty yet educational skits and reminders, singer-podcaster Saab Magalona, financial guru Chinkee Tan, and writer-entrepreneur Ayn Bernos, also shared three red flags that could help users spot each of the e-wallet phishing scams.
● Kaladkaren and Direk Tonet and the wrong kinds of 'karupukan' and 'budol'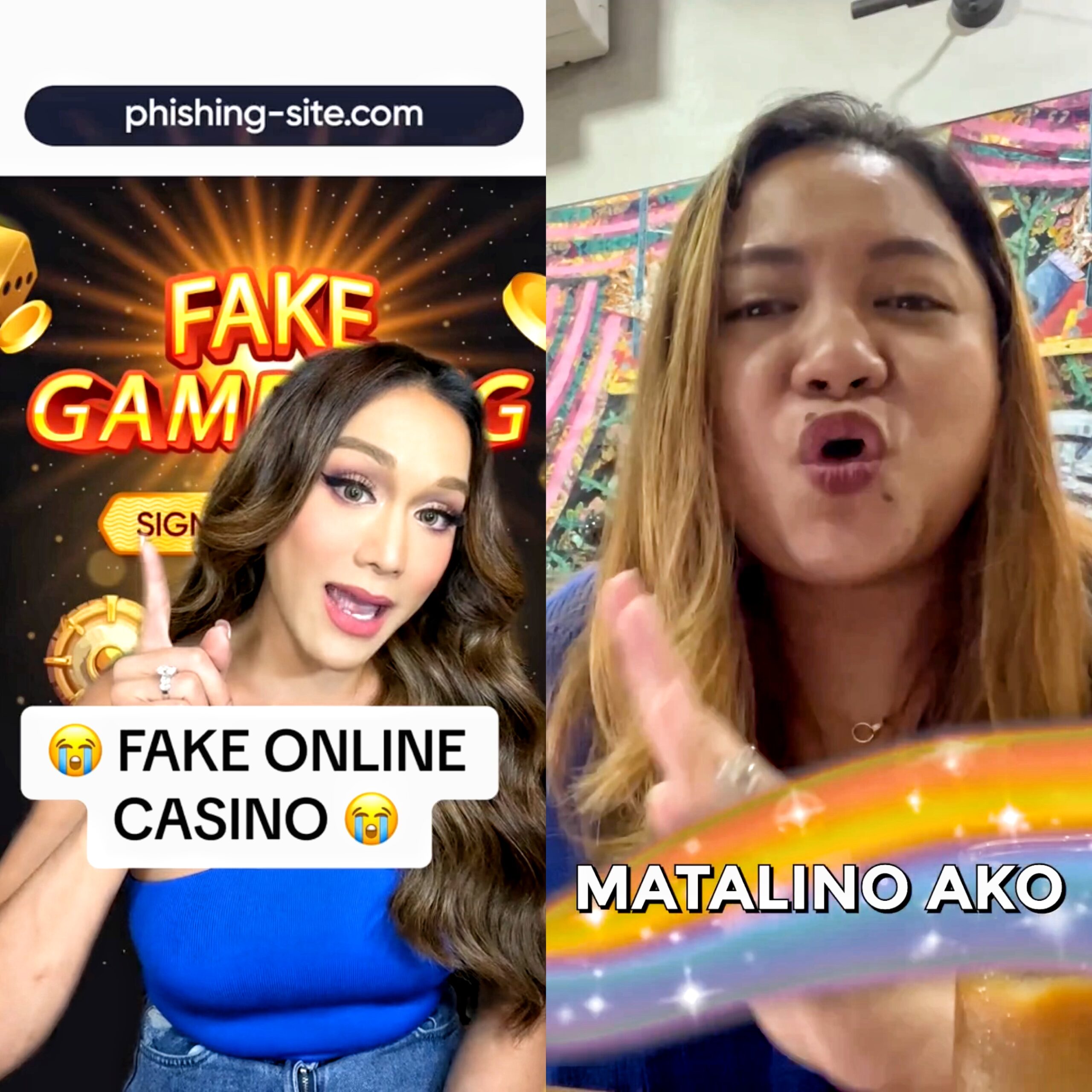 Winning big through online games might seem like a good life hack to earn additional money, but TV host Kaladkaren shares why non-PAGCOR sites are literally 'budol' – where you can end up losing money instead of earning more. Meanwhile, it seems that filmmaker-podcaster Direk Tonet Jadaone already knows that a lot of Filipinos remain 'marupok' and oblivious to red flags when it comes to relationships. However, she reminds everyone in her video: "Alam kong mahilig kang ma-fall, pero wag sa scam."
● Davao Conyo and the oversharer's worst nightmare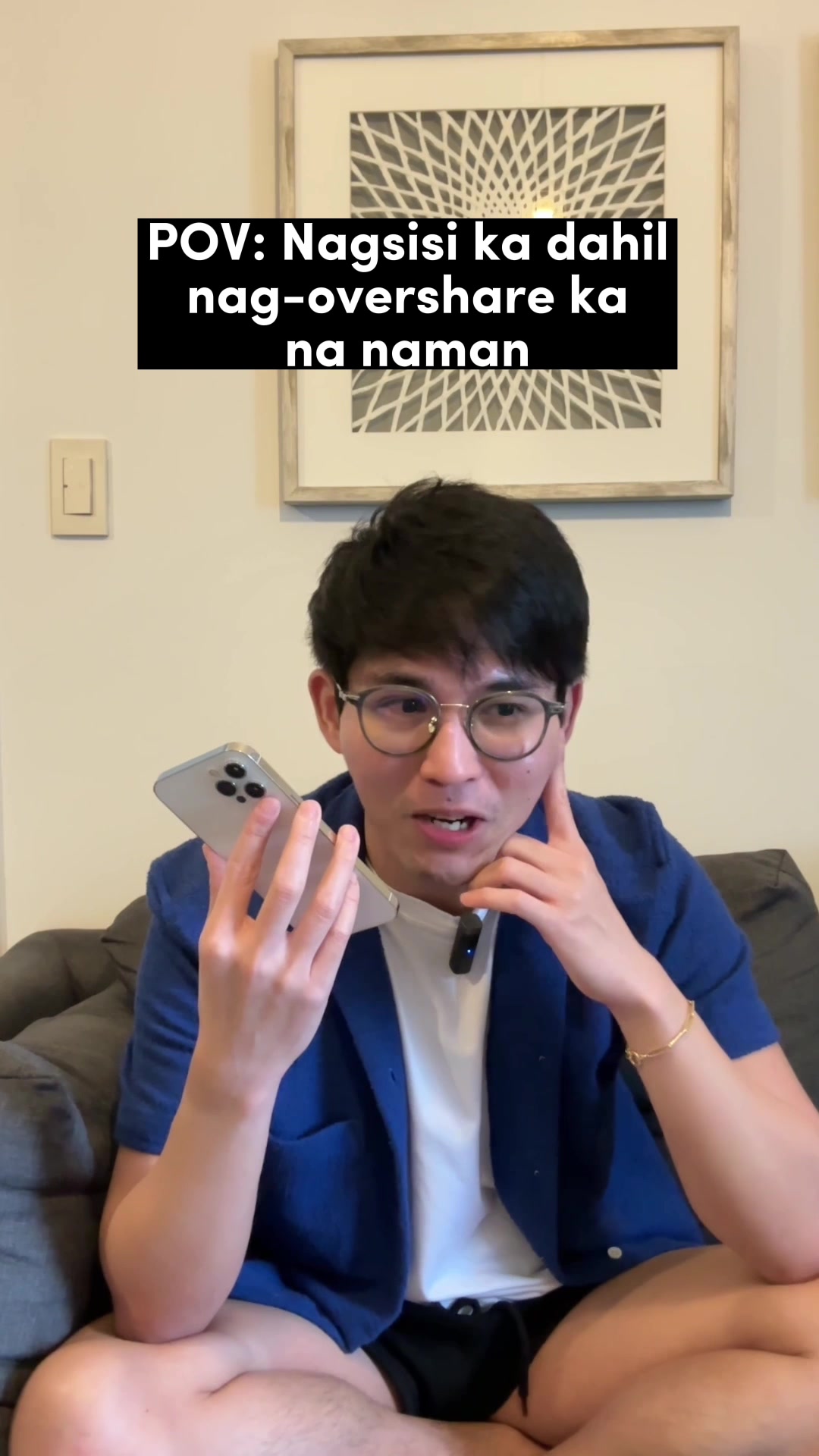 Oversharing, including your personal information such as Mobile Personal Identification Number (MPIN) and One-Time Password (OTP), can lead to dire consequences. Davao Conyo, known for making related comedic skits, shares in his video every self-confessed oversharer's greatest fear.
● Pipay on why 'TMI' is never a good thing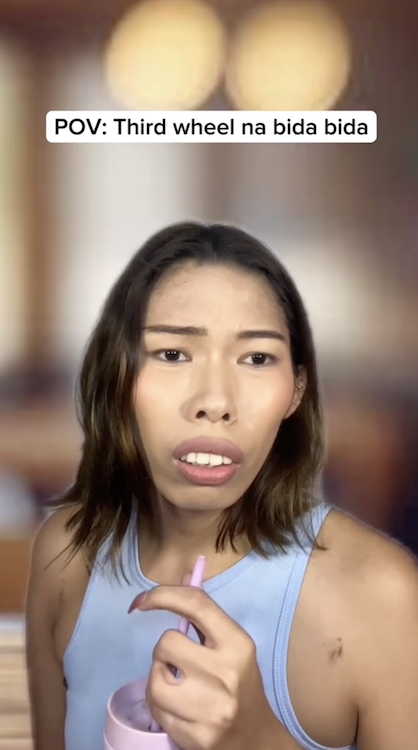 Everyone has that one 'bida-bida' friend. Social media personality Pipay recreates this scenario as a third wheel, ultimately reminding netizens why sharing too much information is never a good thing, especially when it's your personal information at stake.
● AC Soriano and staying secure under pressure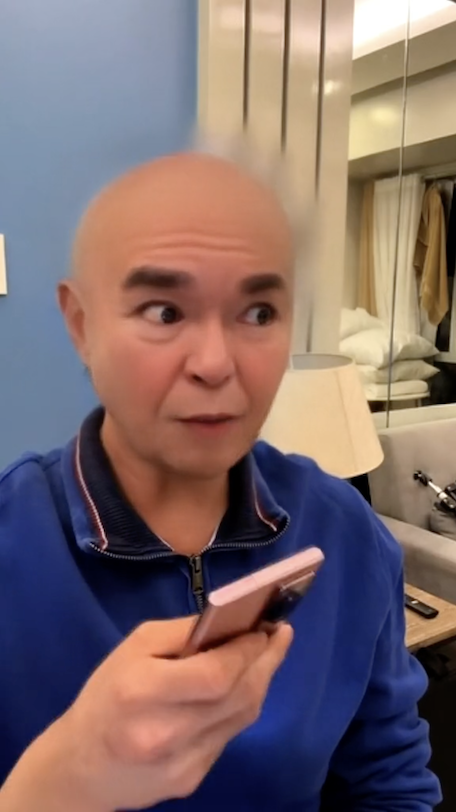 Dubbed the 'multi-dogshow superstar' for impersonating celebrities, AC stages a 'fast talk' segment to remind us not to share our sensitive information such as MPIN and OTP even when put under pressure.
Spot Red Flags, Don't Overshare
As different content creators showed, it is important to be constantly aware of phishing scams as cybercriminals have been increasingly creative to remain unsuspicious. Here are some tips to keep in mind:
● Think before clicking a link. Review the sender and the content of a suspicious message even before responding or clicking on the link. If you are being offered rewards or prizes, backtrack if you have indeed joined a program or raffle and verify with the company through another channel. Remember that GCash will never send links via SMS, email and messaging apps, so never click on links claiming to be from GCash.
● Only transact through your GCash app. GCash will never ask you to activate your account through a phone call or through messaging applications. All transactions are only done through the official GCash app, including resolving concerns related to your account. If a notice feels rushed, it's most likely a phishing scam! Check your account through the GCash app first to confirm if it is indeed on hold and don't share your MPIN and OTP to anyone – even those who claim to be from GCash.
● Carefully read the text messages that come with an OTP. If you receive an OTP through text message, make it a habit to read the entire message and make sure that it matches the request you made. If you did not make the request or if it is different from what you want to do, do not enter your OTP on any site or send it to anyone, to make sure you are not unknowingly linking your account to another device.
● Never share your OTP and MPIN. Never provide your personal information if you did not initiate a request. As a rule, don't provide sensitive information, such as your OTP and MPIN, even to your family, friends and other people claiming to be representatives of banks, companies, service providers, and government agencies. Remember that GCash will never ask for these details from you.
As trusted e-wallet apps like GCash work to ensure that the tools we use for our everyday financial transactions are fortified with security measures, it is also essential that e-wallet users play their part in keeping their personal information safe and out of reach by cybercriminals. As all of the content creators remind netizens, whatever the circumstance, never share your MPIN and OTP!
If you encounter any phishing scams or suspicious activities targeting your GCash account, report them immediately. You can do this by visiting the Official GCash Help Center or messaging Gigi on the website, and simply typing, "I want to report a scam."