- Advertisement -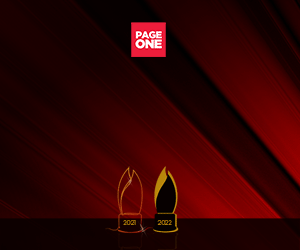 Now, whenever I hear Peruvian Cuisine, I get excited! Since Peruvian cuisine is a melting pot of different influences, I always feel that I will not exactly know what I will gonna get every time I eat in one. Where have I heard that before? Haha! Or I am just clueless and just as excited as many of you since there are not a lot of Peruvian restaurants here in Manila.
(F)ood:
The place is festive and welcoming as the dishes we've tried.
Anticuchos de Corazon de Vaca (Beef Heart Skewers)
Skewered grilled ox heart ❤ with aji anticucho (mayo-mustard) and chimichurri (garlic-parsley) sauces. Peruvian exotic streetfood, chewy and flavorful. I am not a fan of innards but this one is a tasty number.
Adobo Peruvia
Slow-cooked tender slices of pork belly on a bed of cream sauce topped by sliced tomatoes and onions. Ang sarap nya! Would love this paired with their rice. This is the Peruvian version of our Adobo, obviously both influenced by Spain.
Linguine con Carbonara (Seafood Carbonara)
Peru's version of seafood carbonara! Al dente linguine pasta adorned with shrimp, squid and mussels in a creamy garlic butter sauce. Fresh and creamy!
Arroz Verde con Pollo (Cilantro Chicken Rice)
Chicken slivers sauteed with rice, mixed veg and cilantro, great when paired with the Adobo Peruvia. This may be an acquired taste but when paired with their Adobo Peruvia, seems like the perfect match.
Pollo a la Brasa (Roasted Chicken)
A hearty serving of roasted chicken served together with fried potatoes, aji green (mayo-cilantro) sauce, chimichurri and salsa creole.
Patacones Salmon (Salmon Patacones)
Yummy cooked salmon covered by a parmesan cheese and mayo mix like a soft mash on top of a patacon ( twice-fried slice of plantain) with sofrito sauce. Didn't know that salmon and cheese are a perfect combination!
Galera de Chocolate
A lovely dessert of dark chocolate ganache topped with dried figs in syrup and blue tortilla chips (but we were served violet chips haha!). Super love how decadent that chocolate bar is and that candied fig just cuts right through with its peculiar sweetness.
For me, it takes time to love the dishes but when you do, you will surely have a great time exploring the other lovely dishes.
(A)mbience:
The place feels like a fiesta, colorful and welcoming. They have festive lights hung across the room with colored backrests for wooden chairs giving it the Latin vibe. The dining area was spacious and airy with window seats giving you first-class view of the Ortigas.
Cocina Peruvia's menu was developed by Chef Him Uy de Baron, with Peruvian chef Andres Higa as consultant, to bring Peru's grand fusion of tastes to Filipino diners.
Locations:
Podium Ortigas: Fifth Floor, The Podium, Ortigas, Mandaluyong City
Ayala Malls Vertis North: Level 3, Ayala Malls Vertis North, Bagong Pag-asa, Quezon
To know more information about Cocina Peruvia follow them on their social media accounts:
FACEBOOK: https://www.facebook.com/cocinaperuviaph/
INSTAGRAM: @cocinaperuviaph