In a world that increasingly relies on digital connectivity and convenience, it's easy to forget the importance of staying active and maintaining a healthy lifestyle.
However, on November 12, 2023, CLiQQ by 7-Eleven, is set to break the routine with its first-ever Color Fun Run, entitled "CLiQQ to 7-Eleven." This exciting event will take place at the world-class sports complex, New Clark City, and promises to be a memorable day filled with vibrant colors, fitness, and lots of giveaways!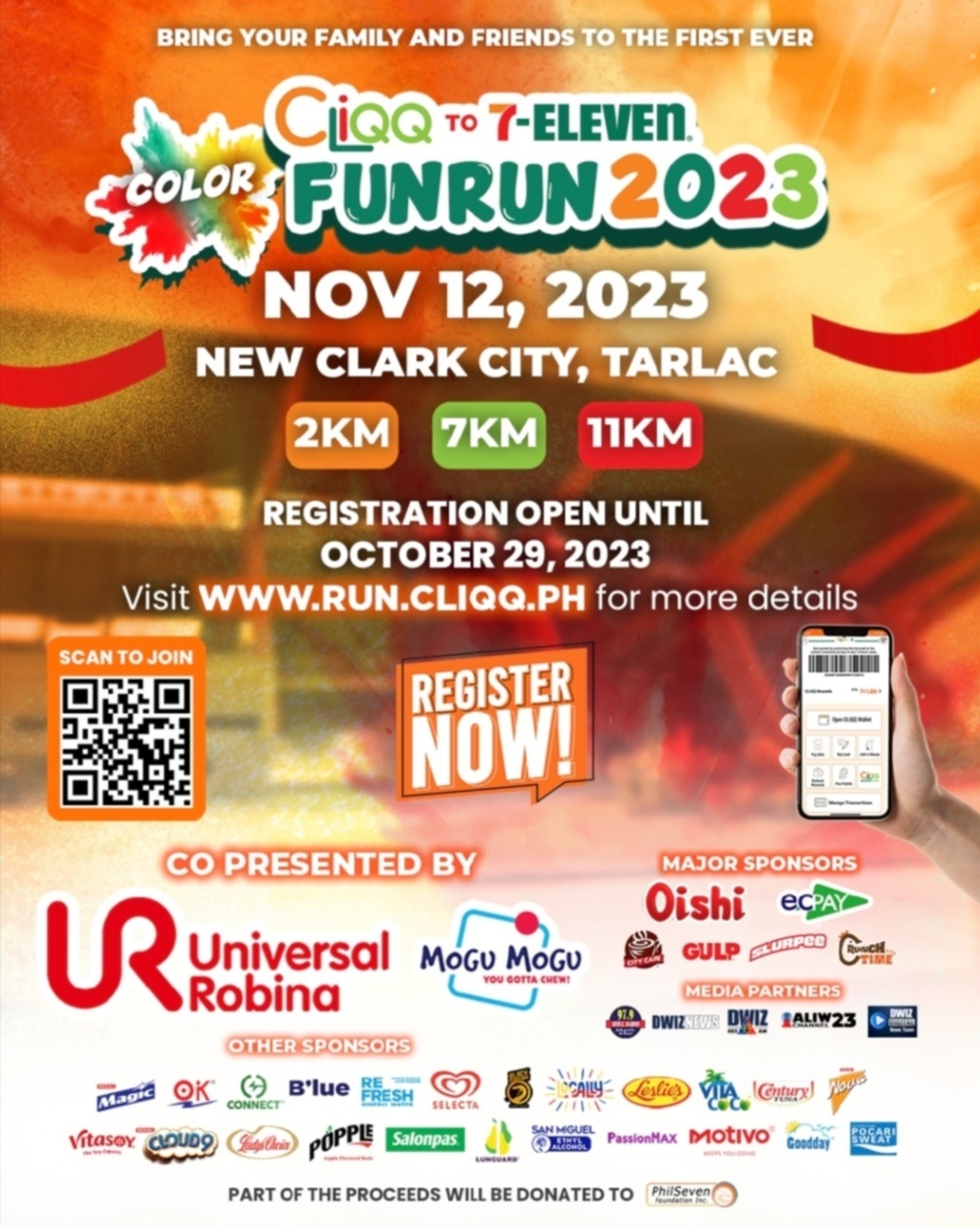 The primary objective of the CLiQQ to 7 Eleven Color Fun Run is to encourage and promote a culture of wellness and health among its loyal customers. As an iconic convenience store chain, 7-Eleven recognizes the importance of keeping its customers physically active and energized.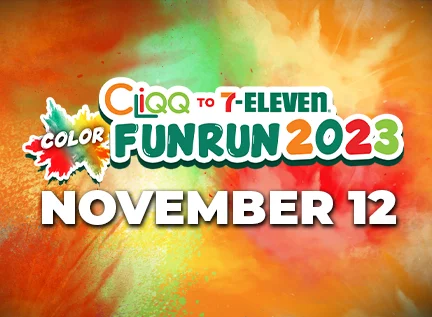 This event is poised to make a significant impact on the fitness journey of its patrons.
Participants will have the opportunity to choose from three distinct run categories: 2KM, 7KM, and 11KM. Each category promises a unique experience tailored to varying fitness levels. Regardless of the chosen category, every runner will receive a run kit, complete with a stylish singlet, a personalized race bib, a finisher's shirt, a well-deserved medal, and a delightful assortment of freebies packed inside a loot bag.
But the CLiQQ to 7-Eleven Color Fun Run is not just about running; it's about celebrating wellness and fostering connections with the community. The event will feature exciting activities and interactions with participating brands that share the same commitment to health and vitality.
Be sure to capture these memorable moments at the designated photo booth area, where you can snap pictures with friends, fellow runners, and sponsors. In addition to the run itself, participants can expect a kaleidoscope of vibrant CLiQQ colors along the course, creating a visually stunning and immersive experience. The colors will represent the vitality and enthusiasm of those who prioritize their well-being and embrace the joy of an active lifestyle.
The CLiQQ to 7-Eleven Color Fun Run is more than just a race; it's a celebration of health, happiness, and the incredible sense of community that can be found within the 7-Eleven family.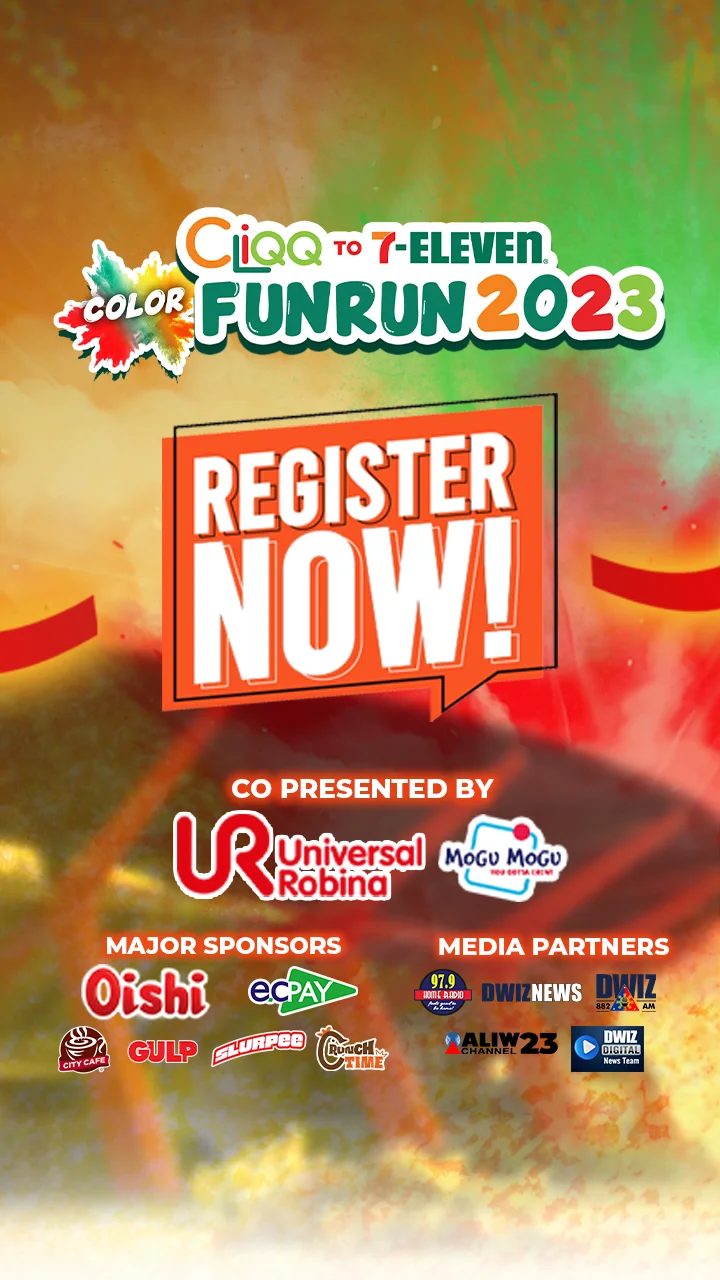 So, mark your calendars for November 12, 2023, and prepare to embark on a journey of fitness, fun, and unforgettable memories at New Clark City. Whether you're a seasoned runner or someone looking to kickstart their fitness journey, this event promises something for everyone.
Let's CLiQQ to 7-Eleven together, and make health our number one priority.
This event is sponsored by Universal Robina Corporation, Mogu-Mogu, Oishi, ECPay, and Aliw Broadcasting. Visit CLiQQ Facebook page (www.facebook.com/CLiQQ.ph) for more updates.
Register at RUN.CLiQQ.PH now. See you there!
#CLiQQ2711 #CLiQQPH #CLiQQRUN2023