- Advertisement -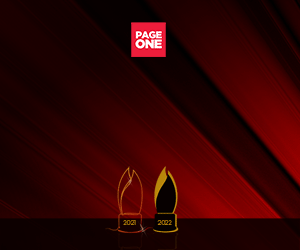 During this pandemic, we are stuck at home with nothing much to do but entertain ourselves and think of ways on how to do things differently because as one of the famous Tiktok songs, we are all "bored in the house, in the house bored."
Most of us became instant chefs trying to recreate some of the famous quarantine dishes and one of those dishes is the  Baked Sushi or others call it, "Sushi Bake".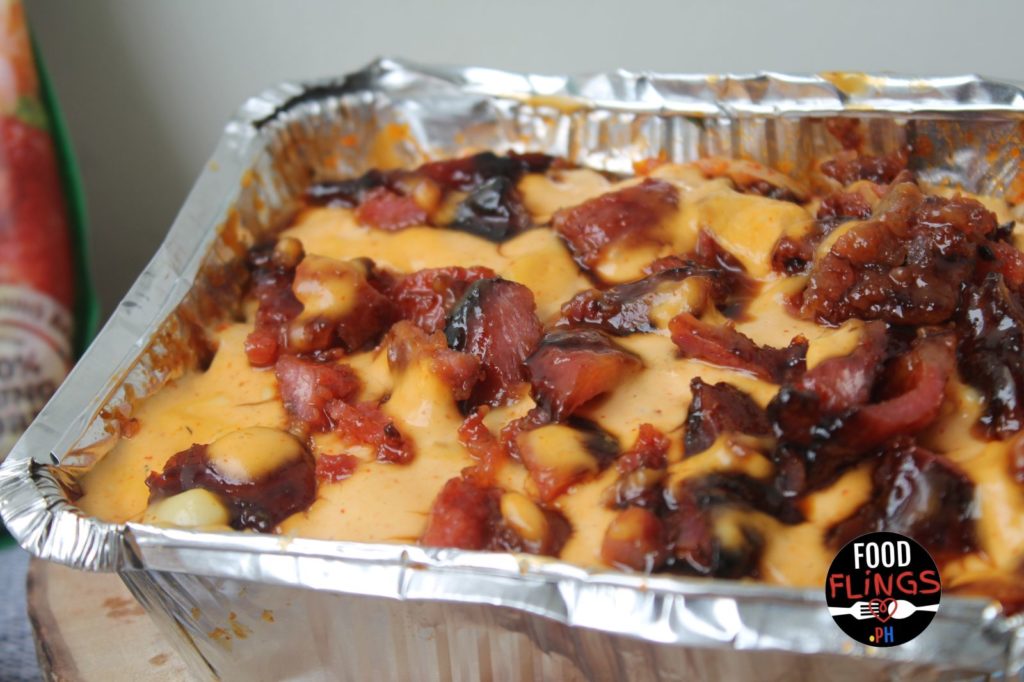 Sushi Bake is a deconstructed sushi, a Japanese dish of bite size goodies of  seasoned rice and garnished with different flavorful toppings, usually seafood, veggies or meat. In a sushi, the rice and some ingredients are wrapped and rolled into the nori sheets and cut into bite size pieces, the sushi bake however is different. The rice and it's toppings are separated from the nori and is usually baked in the oven so one could enjoy the unique taste of charred cheese or toppings.
The most famous ones are mostly made of seafood: kani, salmon, tuna, and some even offer unagi or eel. But as the lockdown lengthens, more people are creating more variations of the sushi bake. People are introducing different ingredients and some other cuisine influences. And being challenged to create a unique recipe using one of my favorite ingredients, I for one, thought of having a Filipino-Japanese-Korean Sushi Bake!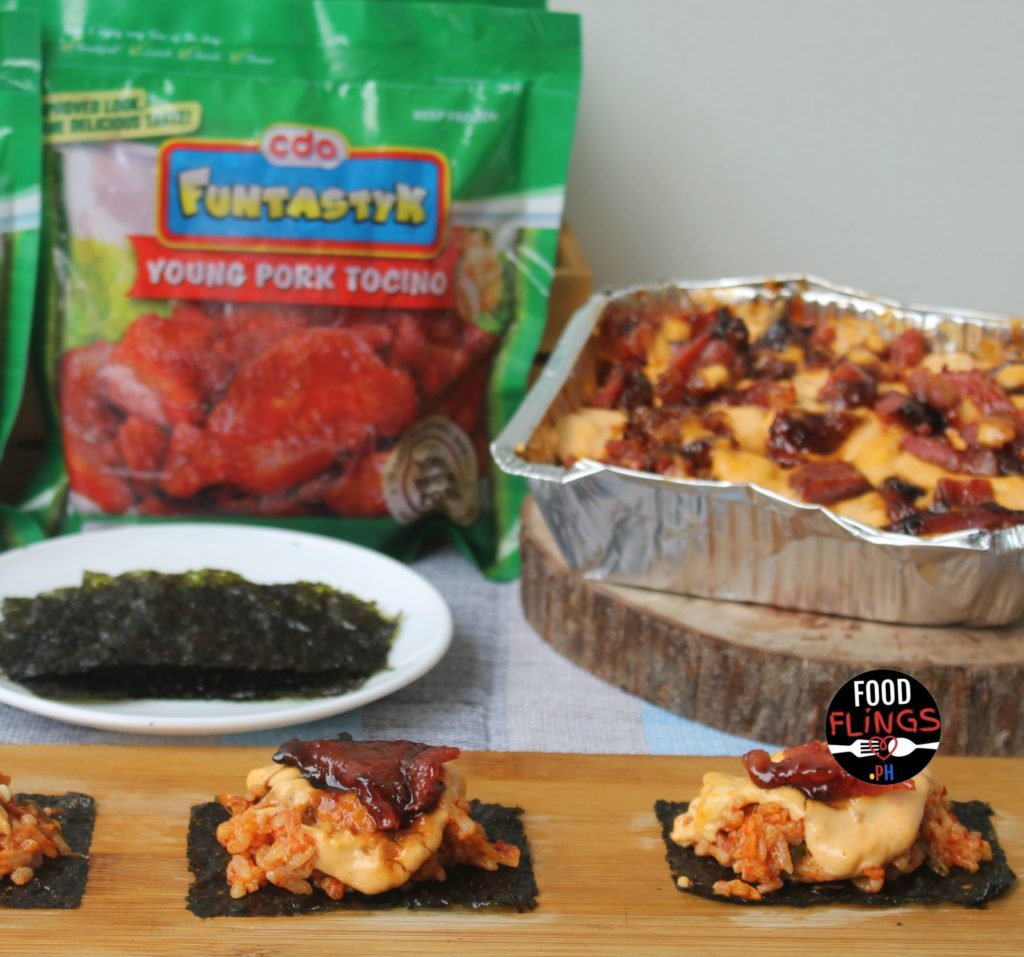 For my Filipino ingredient, I used the "nakakakilig" na sweet and salty and cheeeeesy CDO Funtastyk Young Pork Tocino, my fave!  For the Korean Touch,  a spicy sour kimchi rice as my seasoned rice while still enveloped in nori sheet, the Japanese ingredient.
For the ingredients:
– CDO Funtastyk Young Pork Tocino
– Kimchi
– Cooked Rice
– cooking oil
– Quick melt cheese
– All purpose cream
– Milk
– Sriracha
– Nori sheets
– Salt and Pepper to taste
For the Recipe:
1. Fry the CDO Funtastyk Young Pork Tocino then set aside in a container.
2. In the same pan, fry the rice and kimchi together then place inside the aluminum container.
3. In a sauce pan, mix the quick melt cheese and cream until cheese has mixed in. Add milk if you want it to be more creamy and Sriracha for a little kick.
4. Place the cooked CDO Funtastyk Young Pork Tocino in the mixture.
5. Pour the mixture on top of the kimchi rice and arrange.
6. Put some additional cheddar cheese on top if you want then bake in toaster or oven.
7. Cool it down before serving. Scoop the Cheesy Tocino Kimchi Sushi and wrap it with the nori sheet then ENJOY!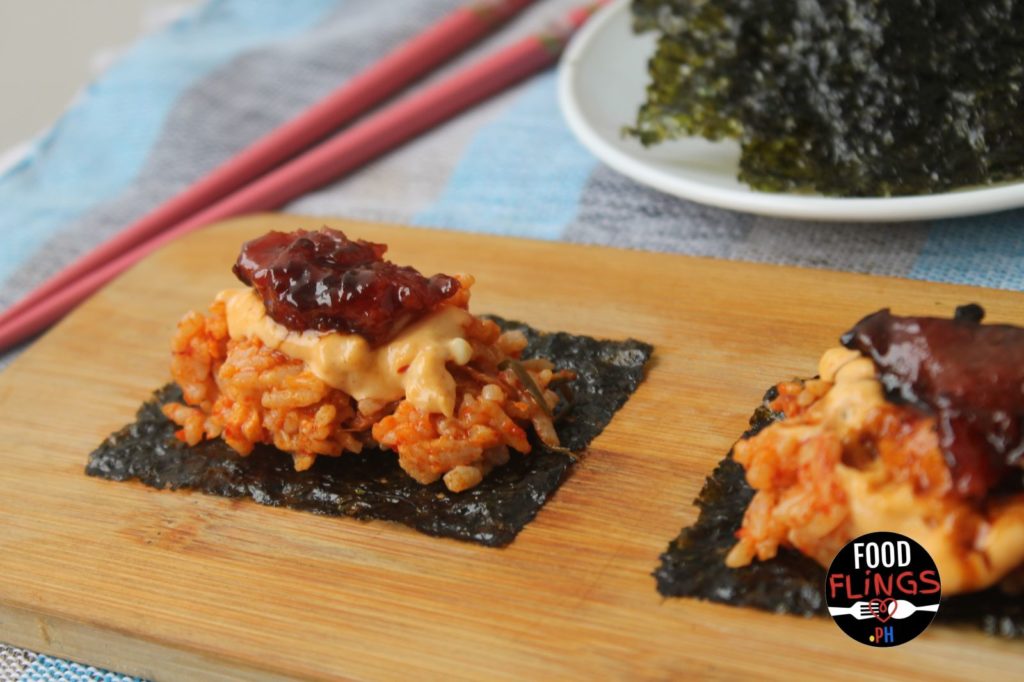 Follow CDO Funtastyk Tocino and CDO Foodsphere for more exciting products and recipes!