- Advertisement -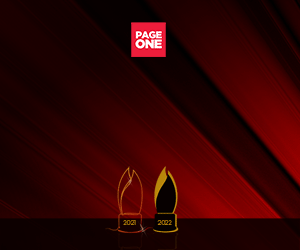 We always make it a point to make family days memorable and special since we can only get to go home to our parents on weekends, once in a month even (yeah working people problems). That's why, last Mother's day I was thinking of what should I bring to mama and make Mother's day even more special. Weeks before Mother's Day, I passed by this shop looking at the elegant cakes and so I thought of one perfect candidate othat is fitting for Mother's Day.


Just like heaven sent a messenger, I received a note from the Marketing Team of Paper Moon Cafe (yeah not heaven but they are angels of desserts too) and invited me to be part of a one-on-one interview with no less than the creator of these lovely cakes, Tokyo's Grand Dame of Specialty Cakes, Madame Kazuko EMY WADA. This was a great sign for me to really get a Paper Moon cake, not only will I bring something special for our mama but I will also get to meet and know a little something from a great mother herself.


Madam Emy, as most of them call her, has been in the business of creating specialty cakes for close to 40 years.  As a child, she has been strongly interested in the art of baking. As a young housewife, she learned the art and joy of makng cakes and pastries from her Austrian mother-in-law. She since pursued her passion, living in Eruope to harness not just her culinary skills but also to learn the sophistication of packaging and presentation. While in France, she further honed her eye with astay at a ribbon factory that supplied the luxury brand Hermes.


She has been well-accomplished in making her creations known, especially her signature Original Mille Crepe cake, by supplying her specialty cakes to the biggest Japanese coffee chains such as Doutor and Tully's, as well as the fine French shopping brand, Printemps. Even expanding her operations to New York and supplied cakes for Dean & Deluca, Takashimaya and Neiman Marcus. She even founded and opened the acclaimed Lady M Cake Boutique in the Upper East side which she had to give up to focus on the Tokyo operations of her business.


Madame Emy has already gone into retirement in 2013 and is just now enjoying the fruits of her years of cake making by spending quality time with her husband and her children. I asked Madam Emy, "What do you do now that you have spare time not creating cakes?" and she replied, "I just go to cafes with my husband and we just relax. drinking coffee. We love cafes." I asked her additionally, "What's your favorite cafe here in Manila?", she simply and wittingly answered, "Paper Moon Cafe, of course!"


It's always great to know  that Madam Emy and her husband have remained simple despite all the years of success in their passion. I am lucky to have met them personally because for me, business is more interesting if you get to know more of the personality  of the business owner. A mother wh



Thank you Madam Wada for bringing us Paper Moon Cafe here in the Philippines (Thanks too to VIVA's "Boss Vic" del Rosario, Jr. too who has convinced Madam Wada) so we, Filipinos, can have a taste of your exquisite cakes! <3
Other yummy offerings from Paper Moon Cafe:

Going back to making our Mother's Day for Mama even more special, we bought her one of Paper Moon Cafe's Speciality cakes, the Strawberry Shortcake. Look at this packaging! So pretty right?!


Don't be deceived by its simplicity because it is perfect for your parents, specially for your mothers because of it's not to sweet and fruity nature. Our Mama loved it, but I am pretty sure you will love this cake too so better try it at Paper Moon Cafe!


For more details, please visit Paper Moon Cafe's social media accounts:
Facebook: Paper Moon Cafe
Website:  http://www.papermoon.com.ph
Instagram: @papermooncafeph
Twitter: @papermooncafeph
Paper Moon branches in Manila: Glorietta, Trinoma, SM Megamall, SM Aura, Uptown Mall BGC, SM Mall of Asia, Eastwood Mall, UP Town Center, Robinsons Place Manila, Promenade Greenhills, Shangri-La Mall, Robinsons Magnolia, Robinsons Galleria, Evia Lifestyle Center, Vertis North, and SM North EDSA.