The start of the New Year provides a renewed set of opportunities. As soon as the clock strikes at 12, most people have already kicked off their commitments, all trying to make a meaningful change. Some people promise to eat healthier, to exercise more, and would like to start anew by refreshing the feel of their homes.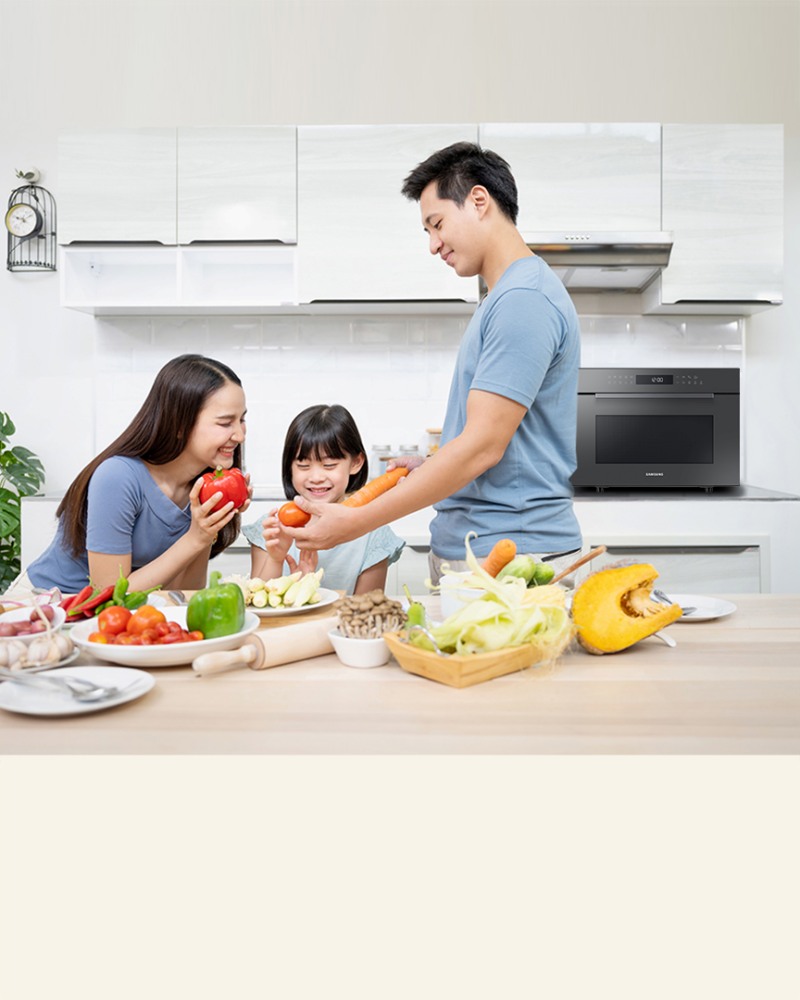 This mindset of improving for the better is also something that's worth taking advantage of. It's best to have the rest of the surroundings be upgraded for a total change of outlook.
Upgrading serves as an everyday reminder of goals, a step towards whatever people are aiming for. This can be done by redesigning and repainting rooms, or rearranging cabinets and furniture. Old appliances can also be replaced, and there are also some who like to let go of things.
As everyone focuses on their well-being at the start of the calendar year, Samsung is here to be the best companion and further inspire people to upgrade their lifestyle and personal spaces. And just the perfect timing because Samsung is offering up to 30% discount on select Samsung Digital Appliances until January 31!
New year, new you, new lifestyle, new home upgrades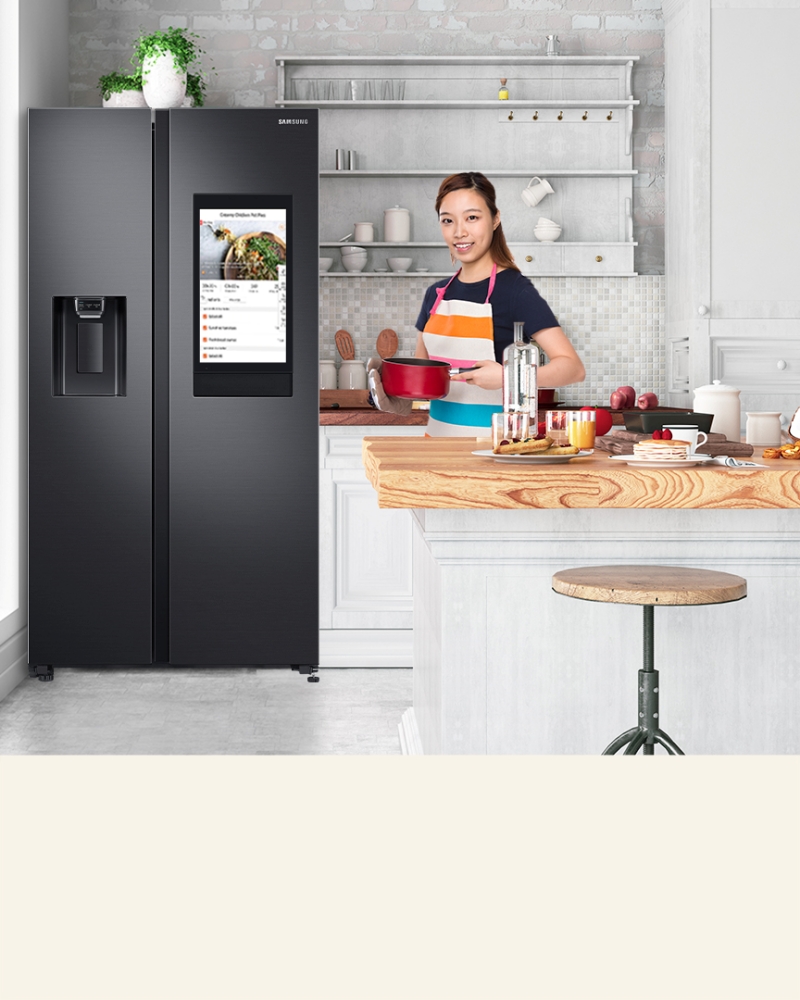 What better space is there to begin your home upgrade than the kitchen, where cooking new recipes for your loved ones to enjoy is a delightful chore? Give this task more inspiration by availing the Samsung 6-in-1 Smart Oven, with its offer of all-in-one cooking from convection, air fry, grill, steam, microwave, and even ferment features. This will surely make your kitchen a space for delicious bonding with family and friends.
Meanwhile, on busy days when cooking will take up too much time, the Samsung Family Hub Refrigerator offers a smart and efficient alternative. It is Samsung's first Smart Refrigerator with a built-in screen, equipped with SpaceMax technology that enables the inside walls to be thinner and powered by a digital inverter compressor, now with a 20-year warranty. Because it keeps your food fresher for longer, there's no need to worry about running out of snacks to serve visitors at your home.
To make sure you're ready for an eventful year–whether that involves inviting people over your house or going out every weekend–you'll want your wardrobe to always be full. With Samsung Washing Machine and its EcoBubble feature that fights stains and protects fabric by quickly turning detergent into bubbles, your closet won't run out of clean apparel for you to choose from when prepping for an occasion. This technology penetrates fabric and removes dirt easily while saving energy and protecting its color and texture.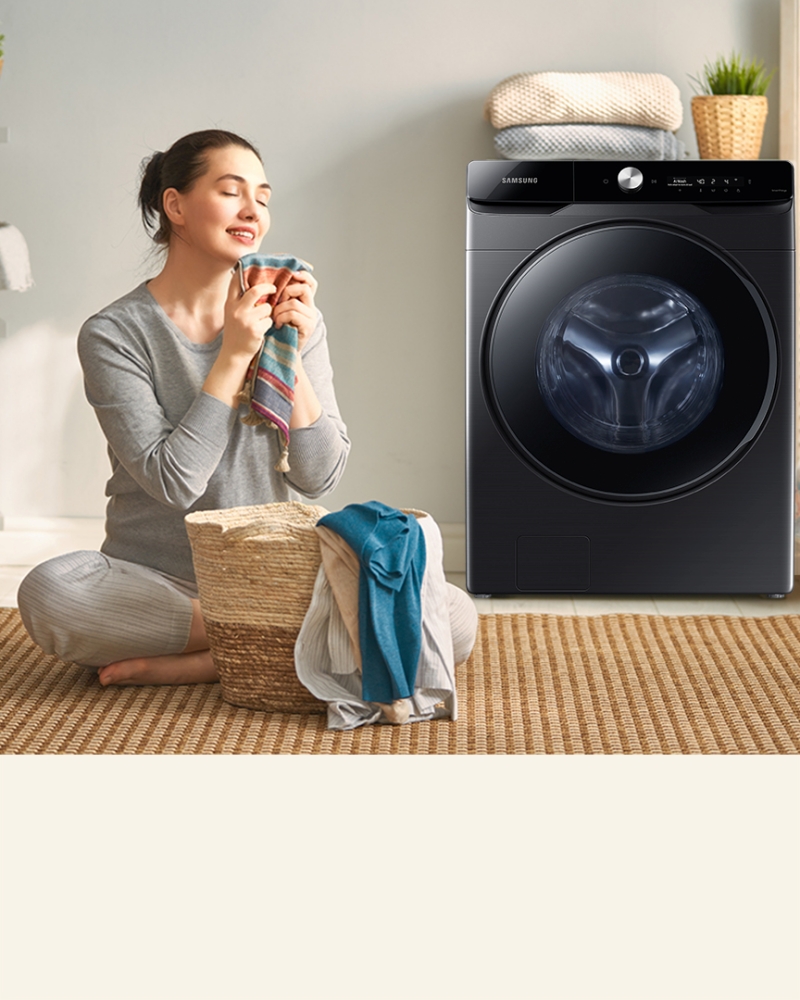 To add, all these smart appliances by Samsung can be connected and controlled via the SmartThings app. Users can seamlessly access all Samsung digital appliances they own such as air conditioners, refrigerators, front-load washers, dryers, and air purifiers wherever and whenever with one click of their phone. This makes everyday chores trouble-free, and you can keep your home close to you no matter where you are.
Don't miss out and buy any participating Samsung digital appliance such as refrigerators, air conditioners, smart ovens, vacuum cleaners, and air purifiers to get up to a Php 27,000 discount.  Plus, get a free Samsung Monitor when you buy select Samsung Washing Machine, up to P4,995 off on Samsung Handstick Inverter Vacuum cleaner for every purchase of select Refrigerators, and free Samsung Bespoke Panel for every purchase of participating Samsung WindFree Air Conditioners. Meanwhile, get a free Samsung Bespoke Panel for every purchase of participating Samsung WindFree Air Conditioners.
Samsung offers Php 4,995 off as well on the Samsung Jet Stick Vacuum Cleaner for every purchase of select Samsung Refrigerators.
Shop now at www.samsung.com/ph/home-appliances/ or at any participating authorized Samsung dealers. For more news about the Samsung Digital Appliances' Holiday Sale, follow their official Facebook and Instagram pages.
Safe Samsung Shopping
Health and safety protocols are strictly followed in Samsung Experience Stores to keep consumers and employees safe. Adhering to the guidelines set by the Inter-Agency Task Force for the Management of Emerging Infectious Diseases, Samsung has implemented the mandatory use of face masks, and performs frequent sanitation in all stores.
Samsung Experience Stores also has unique QR health declaration codes to promote a safe and contactless contact tracing process. Product demonstrations are done side-by-side instead of face-to-face while keeping the required safe distance of one (1) meter to make sure everyone is socially distanced.