For fans of TP-Link, great news! The world-renowned networking and connectivity solutions provider now has its first physical store in the country. As its first entry into the Philippines, this marks an exciting chapter for Filipino consumers and tech enthusiasts.
For 12 years straight, TP-Link has stayed a trusted leader in the industry. Located in SM North EDSA, the opening of the brand's first store will not only mark a significant milestone for the company but also display TP-Link's commitment of connecting the Filipino market through their wide range of available products. Bringing its world-class products and expertise to the fingertips of Filipinos, TP-Link's extensive range of routers, switches, Wi-Fi systems, and smart home devices are designed to enhance connectivity, productivity, and convenience in homes and businesses across the country.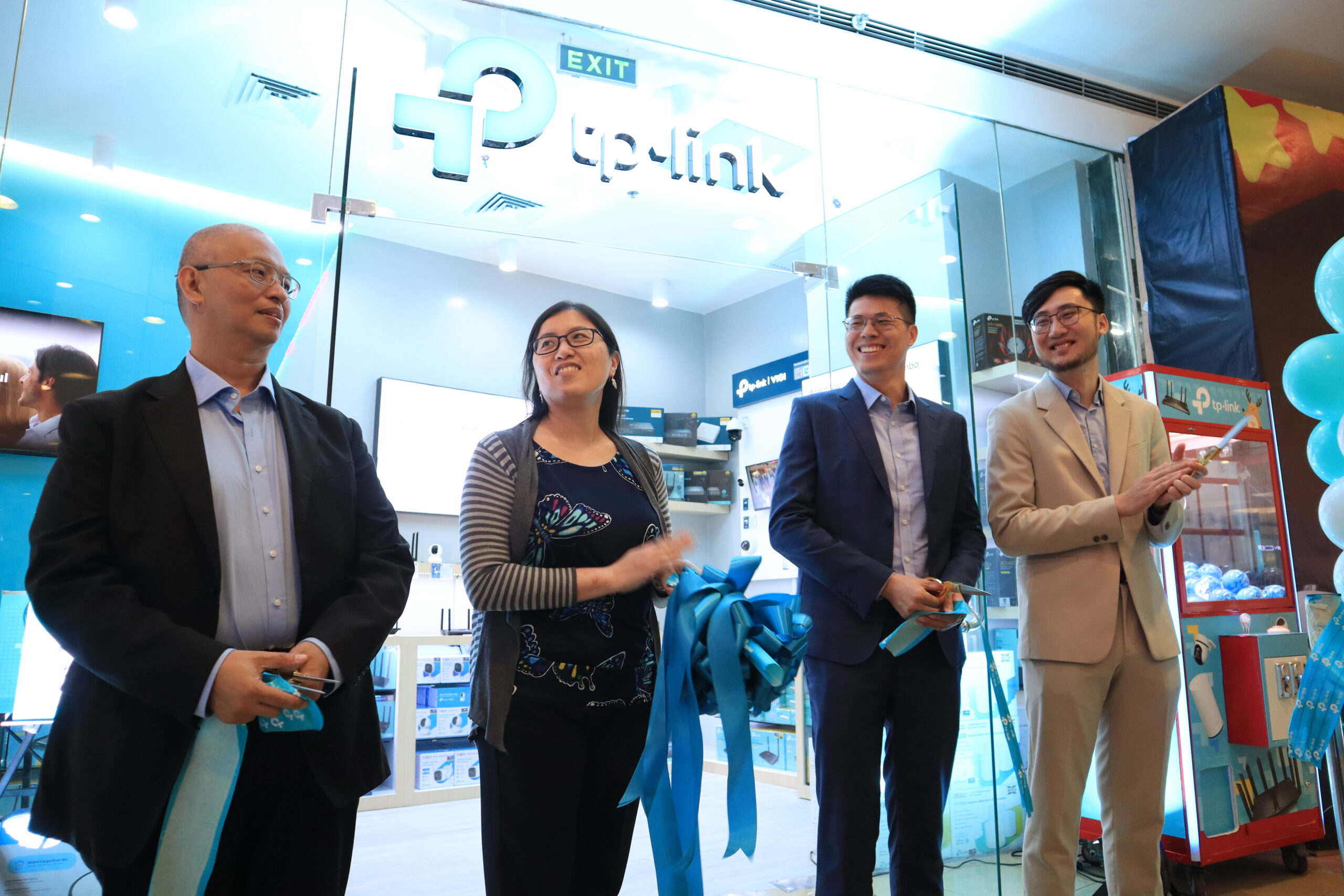 "We are thrilled to open our first branch in the country, as it gives us the opportunity to showcase our deep commitment to providing the Filipino public with a seamlessly connected experience through our products," said Ben Chen, TP-Link's Country Manger. "At TP-Link, we believe in delivering not just cutting-edge routers, mesh Wi-Fi systems, network cameras, switches, and smart home devices but also exceptional service to our valued customers. With our physical presence, we aim to better serve the Filipino community by providing direct access to our innovative networking solutions and personalized support."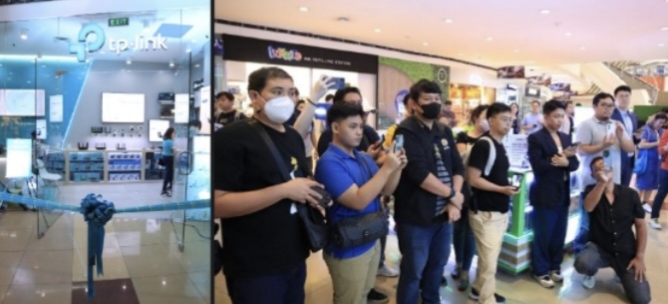 The grand opening of TP-Link's first branch was greeted with enthusiasm and excitement from customers, media representatives, and tech enthusiasts as they participated in different activities, platform discussions, interviews, and demonstrations testing TP-Link's unique and transformative power and capabilities.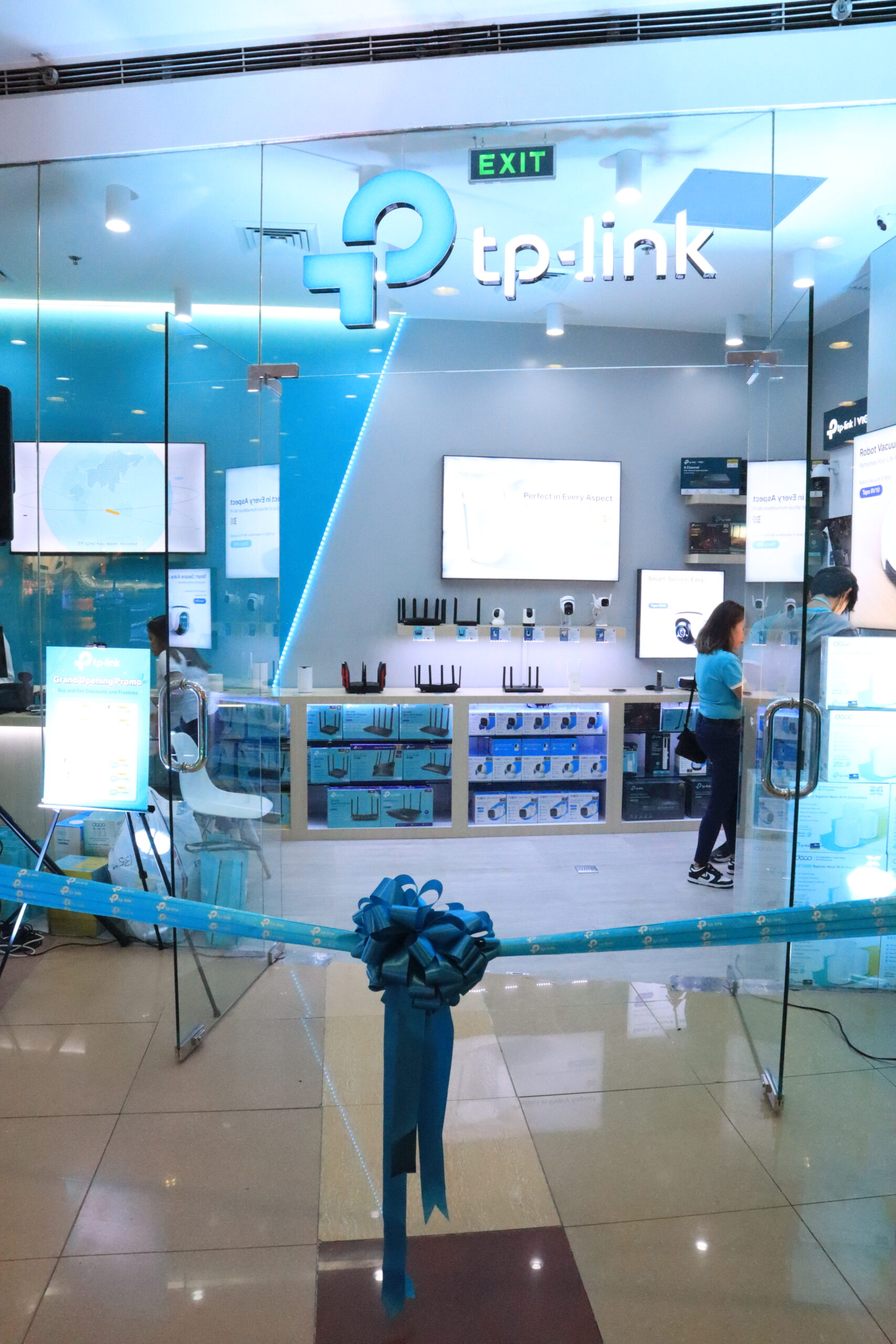 The store is home to various TP-Link products suited for different needs and preferences. Visitors can also find products from TP-Link's sub-brands, Tapo and VIGI, readily available for viewing and purchase in the store.

From routers to smart home devices, the TP-Link branch at SM North EDSA has something for everyone. TP-Link's Deco X95 is a high-performance mesh system that delivers faster speeds, improved capacity, and reduced network congestion. The Archer AX11000 is a great example of a powerful Wi-Fi system offering fast and reliable performance to all parts of the home, perfect for personal and high-bandwidth users.
For those seeking enhanced property security, the Tapo 325WB offers HD video surveillance with 1080p resolution and advanced night vision capabilities, making it a versatile and feature-rich security system.
On the other hand, consumers may also elevate your business security with the VIGI C540-W powerful outdoor pan tilt network camera, providing 4MP full-color surveillance to cover every corner flexibly.
With the positive response from customers and media alike, TP-Link is thrilled and confident that its brand in the Filipino market holds endless potential! The overwhelming enthusiasm and support from Filipino consumers have ignited a spark of excitement within the company, propelling TP-Link to soar to new heights of success in the archipelago. While only the first store in the country, this is just the beginning for TP-Link, as it continues to deliver its promise of enriching the connectivity experience for Filipino customers through their premium products and unwavering dedication to excellence.
Filipinos looking forward to trying out the wide selection of TP-Link products can do so by visiting the brand's store at the 3/F of The Annex at SM North EDSA. With TP-Link's physical presence, don't miss this chance to be part of the networking revolution.
Let TP-Link take you on a thrilling ride into the future of technology as TP-Link is having its three (3) day promo sale starting August 18 until August 20, 2023!

For more information on TP-Link, its products, services, and news, please visit its official website, as well as their social media pages ( Facebook | Twitter | YouTube ).