Palawan is known as the Philippines' Last Frontier and as the Philippines' Best Island. It is surrounded by stunning beaches and it is the home to Puerto Princesa, it's capital city, a highly urbanized but still maintains their old world charm.
Now that you are in Palawan, in Puerto Princesa in particular: What do in Palawan? Where to in Palawan? Where to go in Puerto Princesa? Before you go to El Nido or Coron, why don't you explore Puerto Princesa City first. While Palawan is known for their beaches and the Subterranean River National Park or the Underground River, completely giving justice to its slogan of "Where nature begins and never ends.", there are still a lot of colorful and historical places that you can explore here in Puerto Princesa City.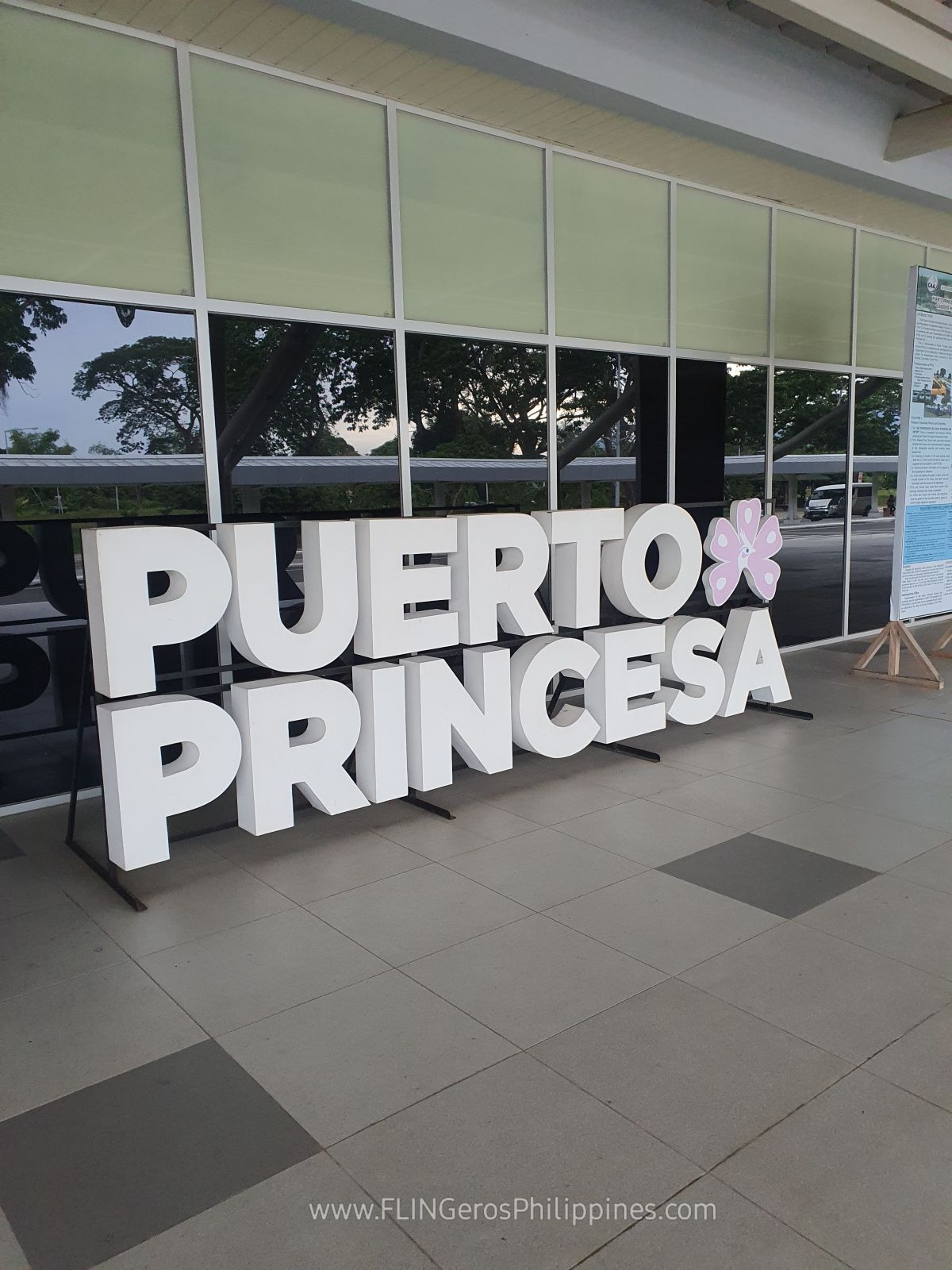 Here are ten places where you can go to when in Puerto Princesa City, Palawan:
1. Plaza Cuartel
A tour of the city would not be complete without any historical place added into their itinerary. This place used to be a garrison built by Spaniards to protect the city from attackers. What makes it more interesting is that the Japanese military turned it into a prison where they kept American soldiers who were prisoners of war and eventually massacred when the Japanese were slowly losing the war.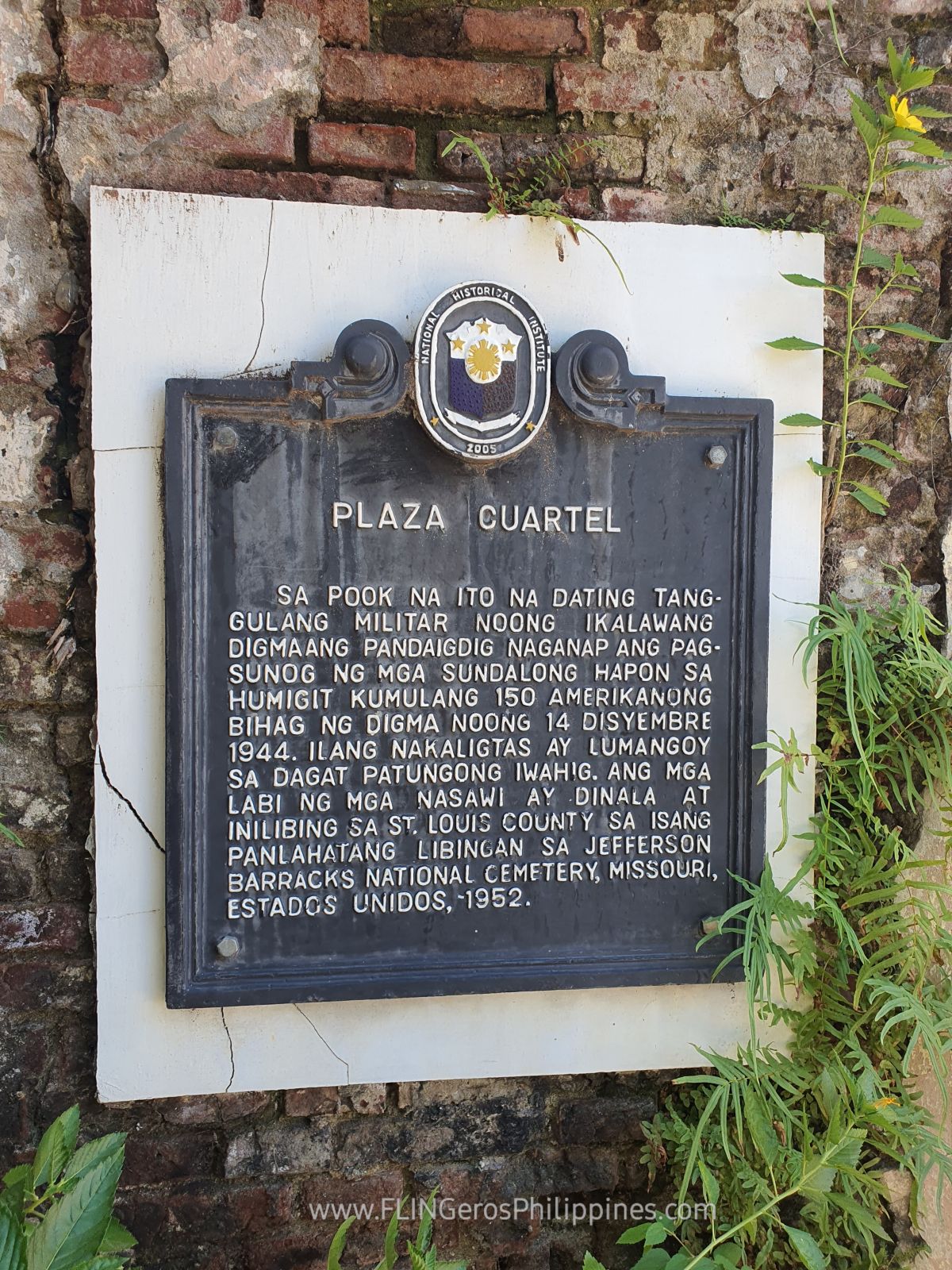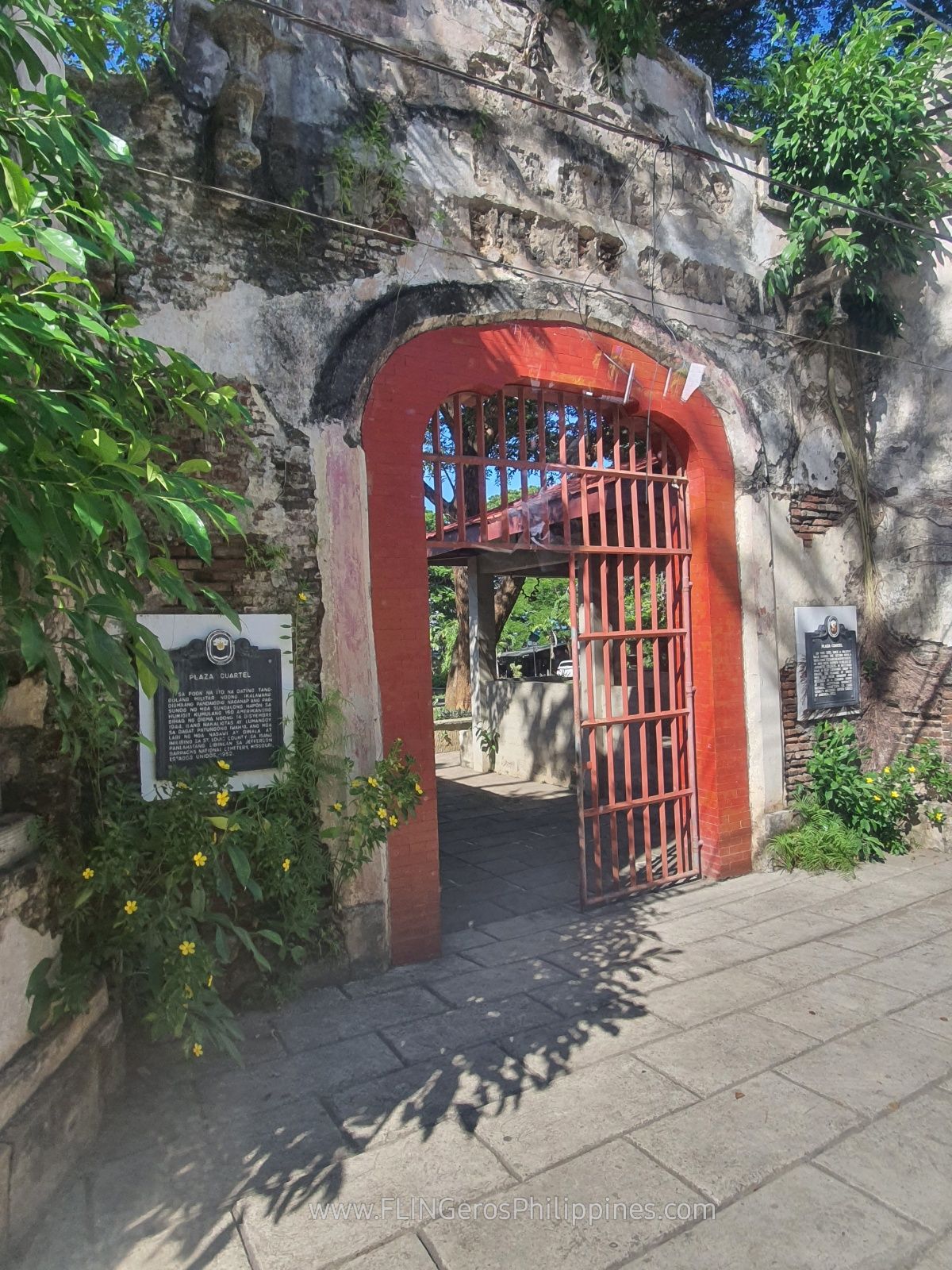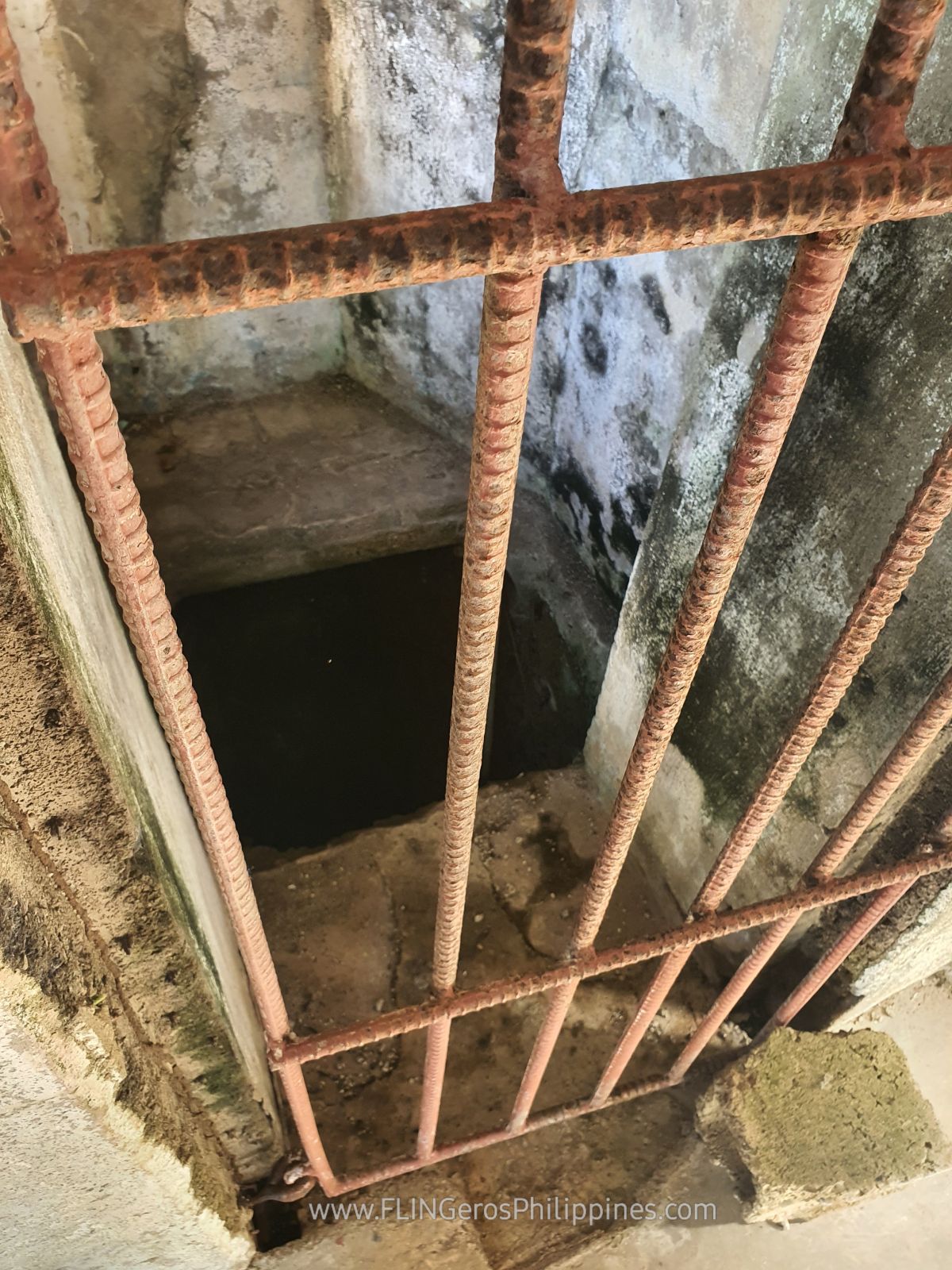 Don't worry because their remains were sent back to America and all that are left are the dark tunnels and old walls which contains markers to remind everyone of this place's quite gruesome past.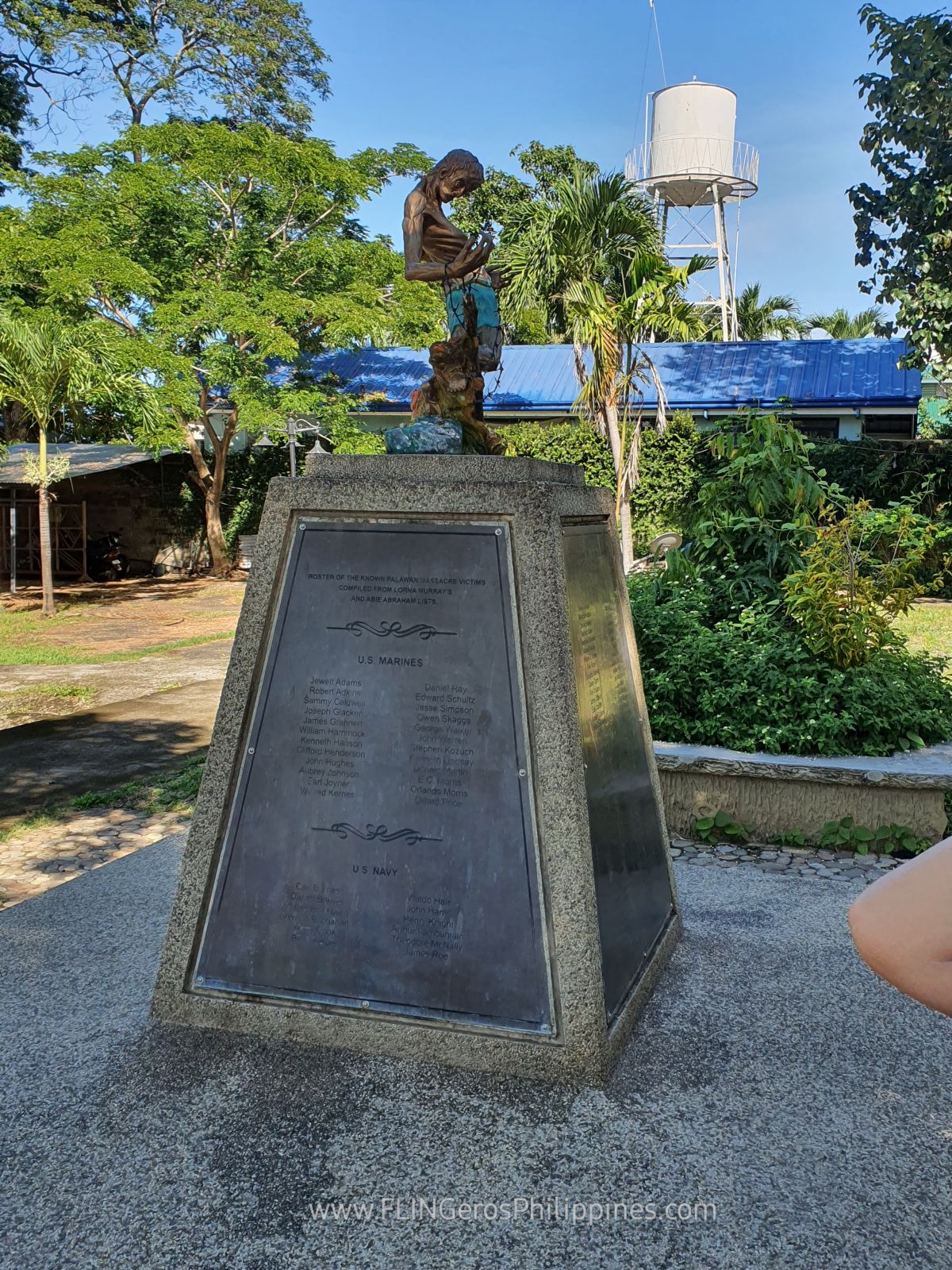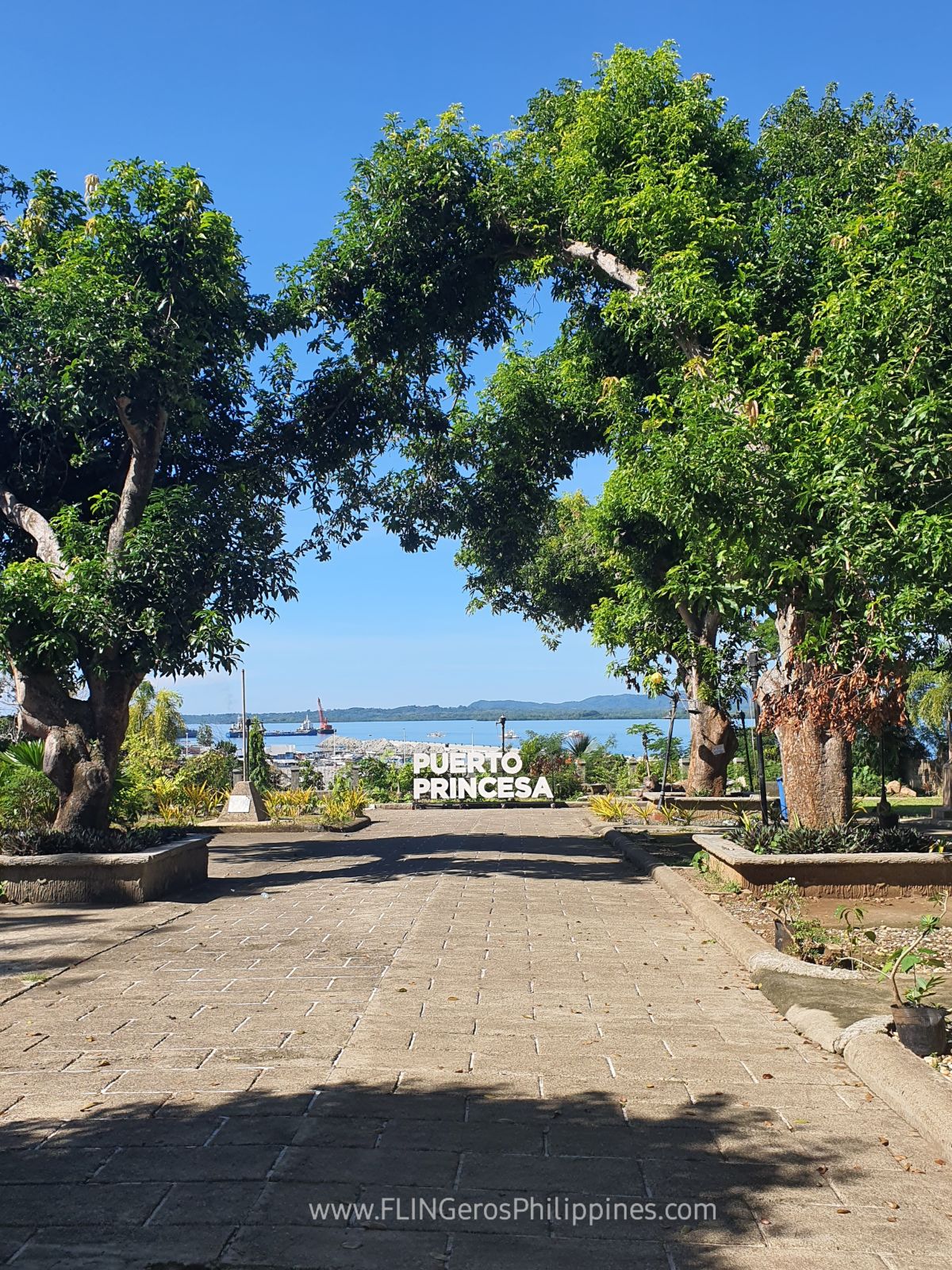 Now, the Plaza Cuartel is a beautiful park with a scenic view of the sea. A perfect place to rest and take pictures.
Address: Taft St, Puerto Princesa, Palawan, Philippines
2. Immaculate Concepcion Cathedral



The Immaculate Concepcion Cathedral is not only of religious importance but also of historical importance  since the first mass in Puerto Princesa was held here by Fr. Ezequiel Moreno of the Augustinian Recollect order.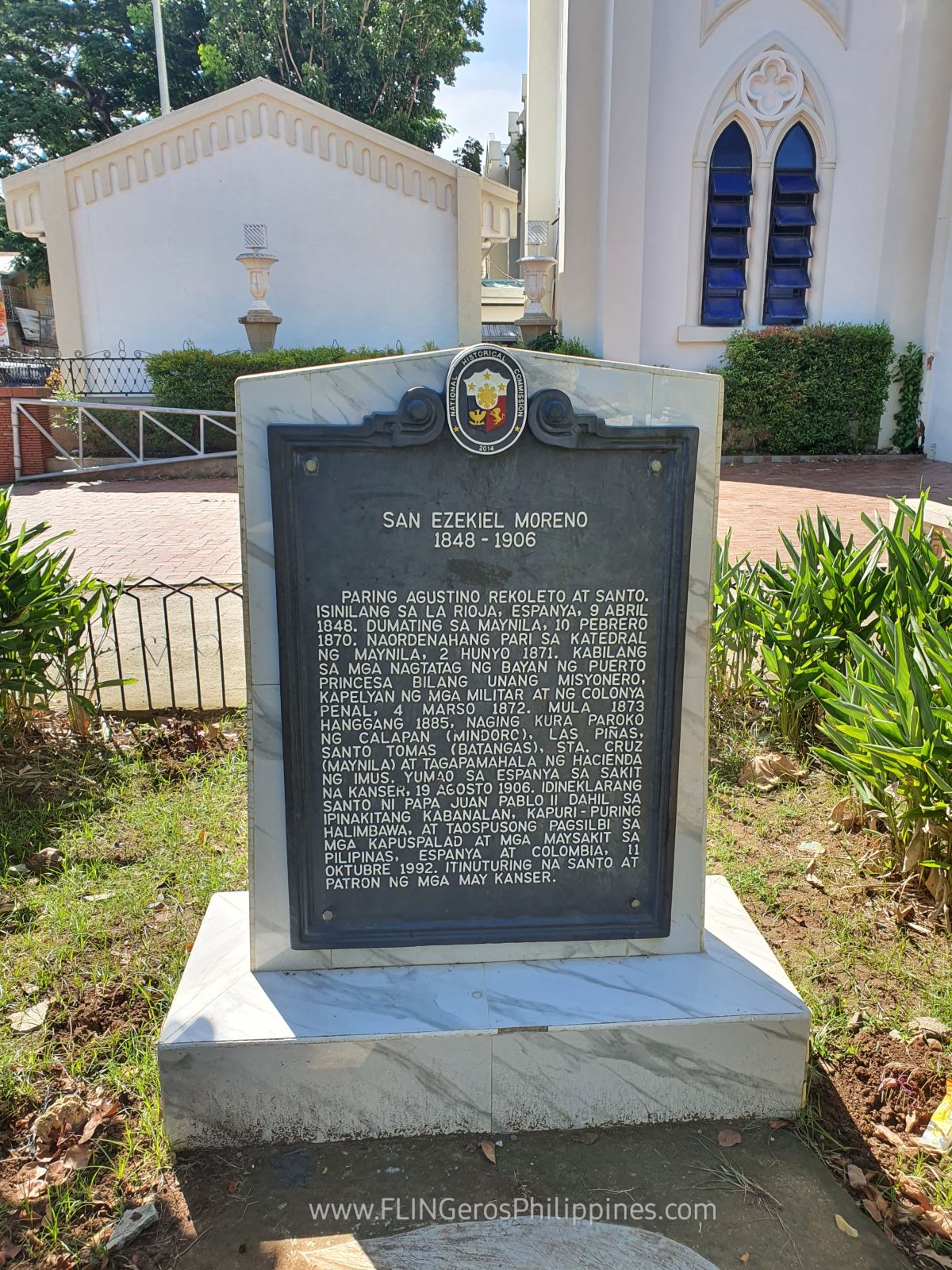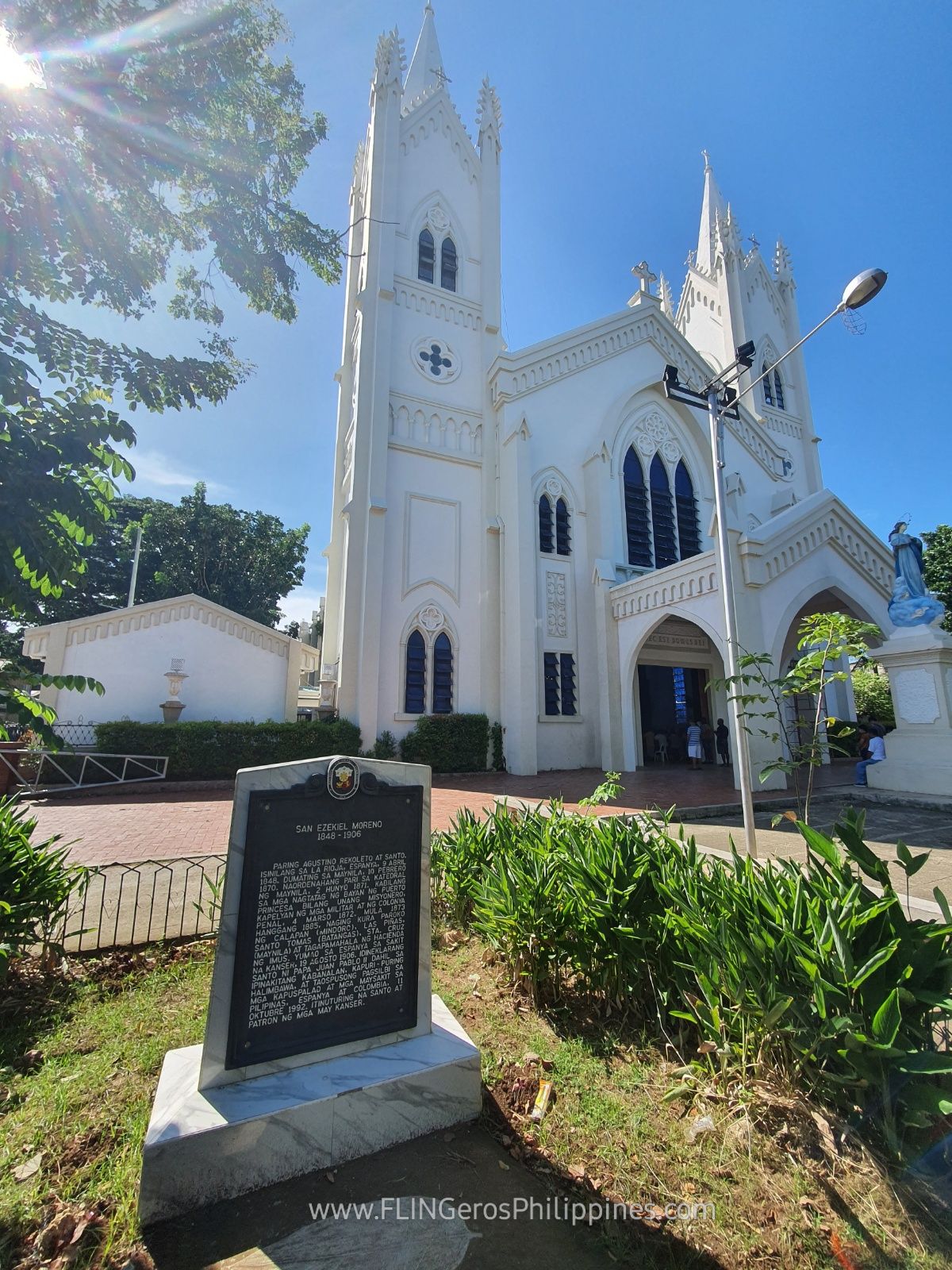 It has a very interesting angular almost triangle-like structure which is of quite similar to the Gothic churches which were build during the medieval period in Europe. From a small church, it was restructured to be a cathedral .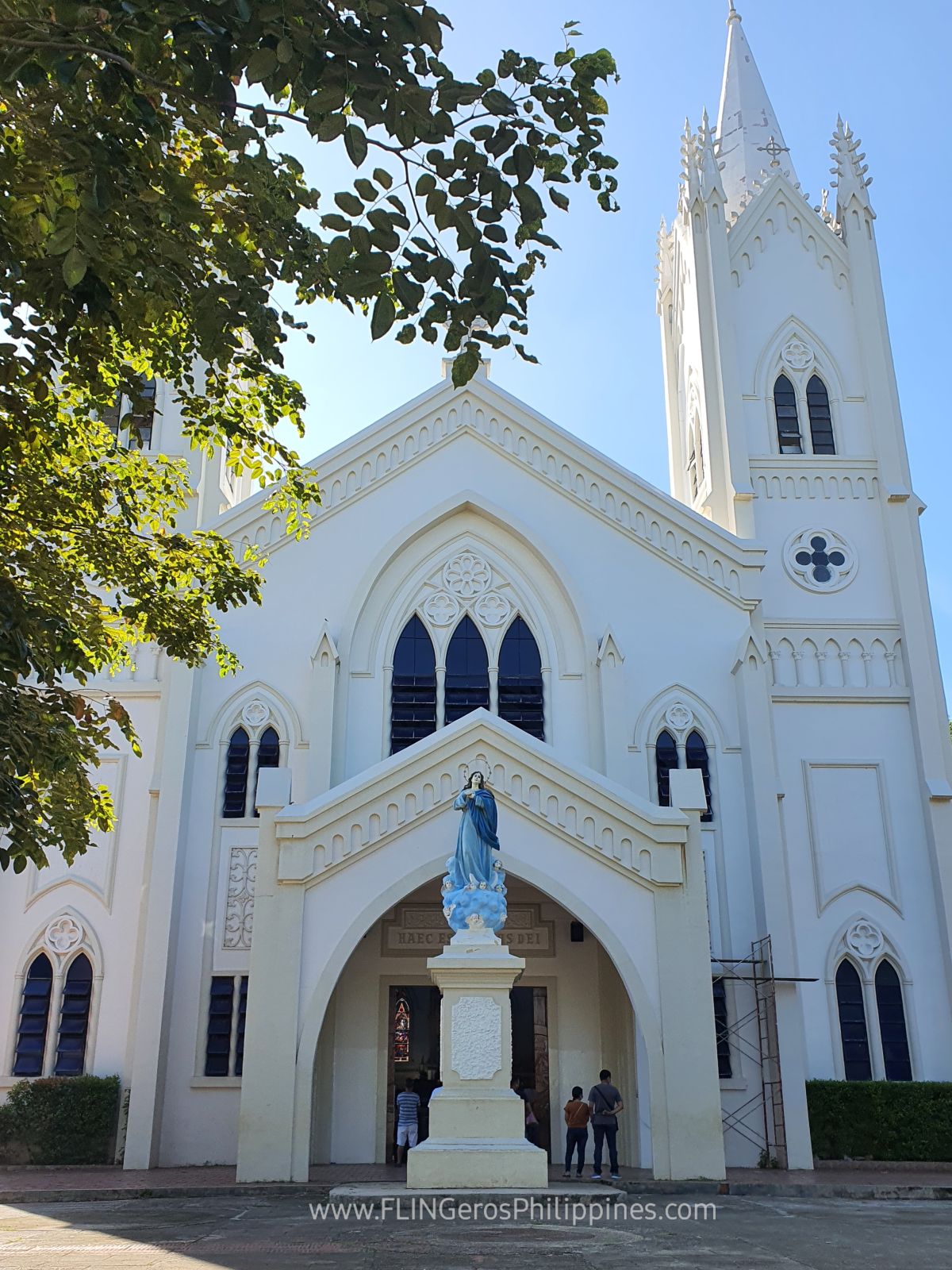 Now, this is the perfect place to pause and stop for a while and reconnect with God and find peace and solace before or after your city tour.
Address: Rizal Avenue, Puerto Princesa, Palawan, Philippines
Facebook: https://www.facebook.com/PalawanButterflyEcoGardenAndTribalVillage
Contact#: +63 939 923 7212
Email: tppcathedral@gmail.com
3. Princesa Eulalia Park
It features the statue of a princess whom the park was named and a memorial marker as a eternal remembrance of the founders of Puerto Princesa. It is the site where the decree of the foundation of Puerto Princesa was proclaimed. It is also the origin of the town's name, Puerto Princesa.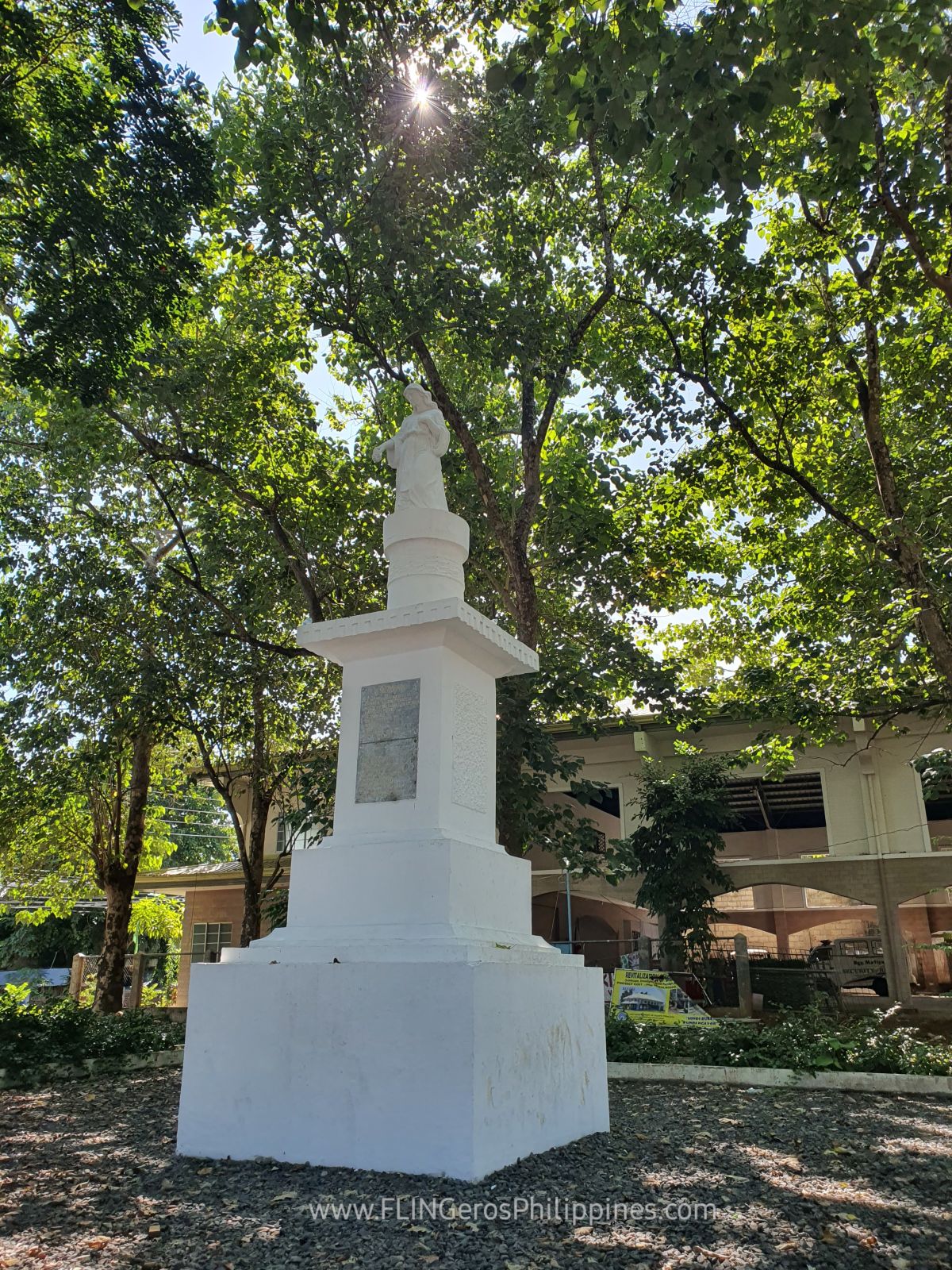 Now, it is a small park full of shady trees where you can take a good rest while revisiting a little history of Puerto Princesa.
Address: Rizal Ave., Puerto Princesa City, Palawan
4. Puerto Princesa City Baywalk Park
The sea really is inviting and instantly spells good vibes for more most of us. And this is what Puerto Princesa's very own Baywalk Park is what is exuding, all invitingly-good great vibes.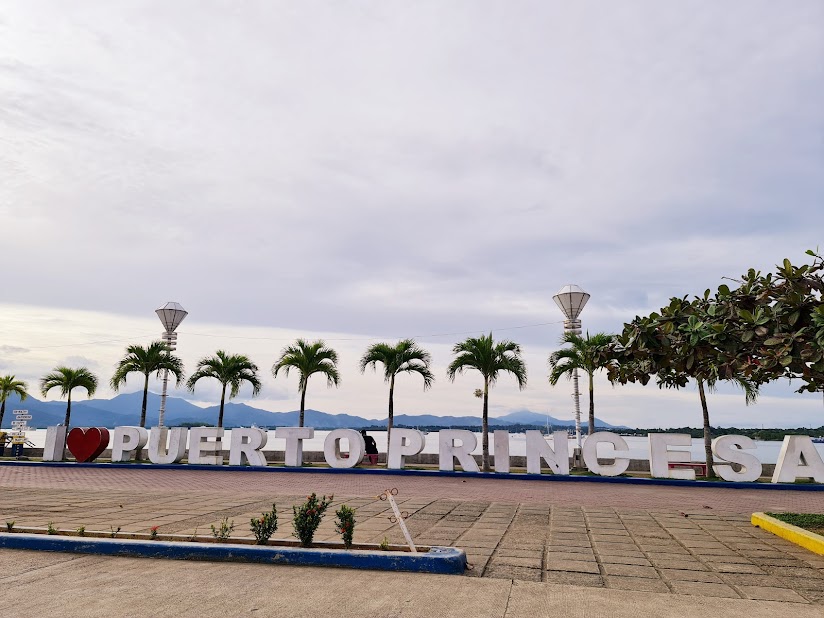 The park is good for a morning jog or an afternoon walk because this park is filled with seafood restaurants, food peddlers, and shops which you can all try out according to your heart's desire.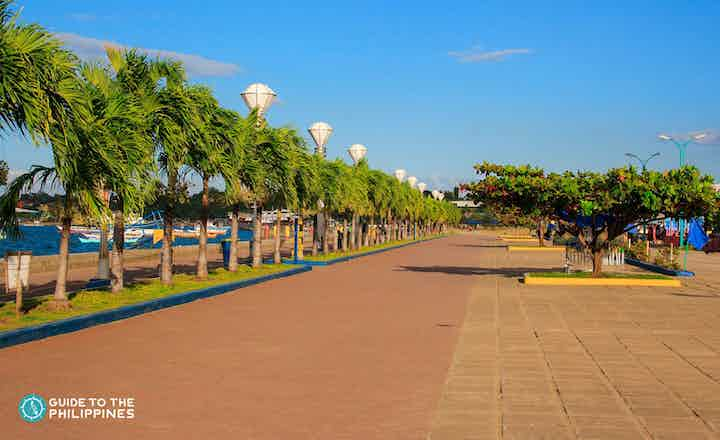 It can also be a place for rest and respite with a beautiful view of the sea.
Address: Sandoval St, Puerto Princesa, Palawan
5. Butterfly Eco Garden and Tribal Village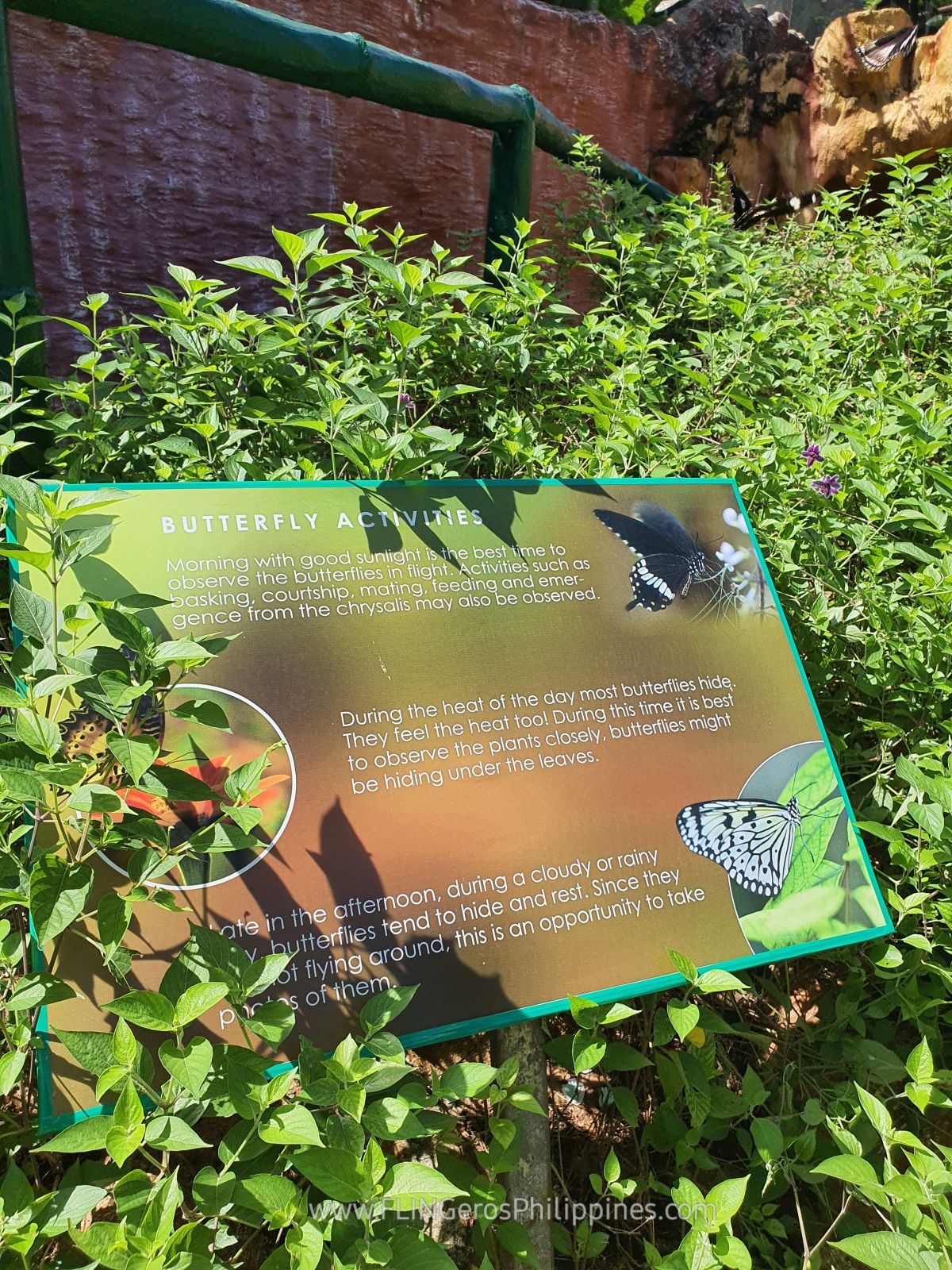 Spread your wings and prepare to fly, for you have become a butterfly… a wonderful song that reflects the free-nature of the butterfly.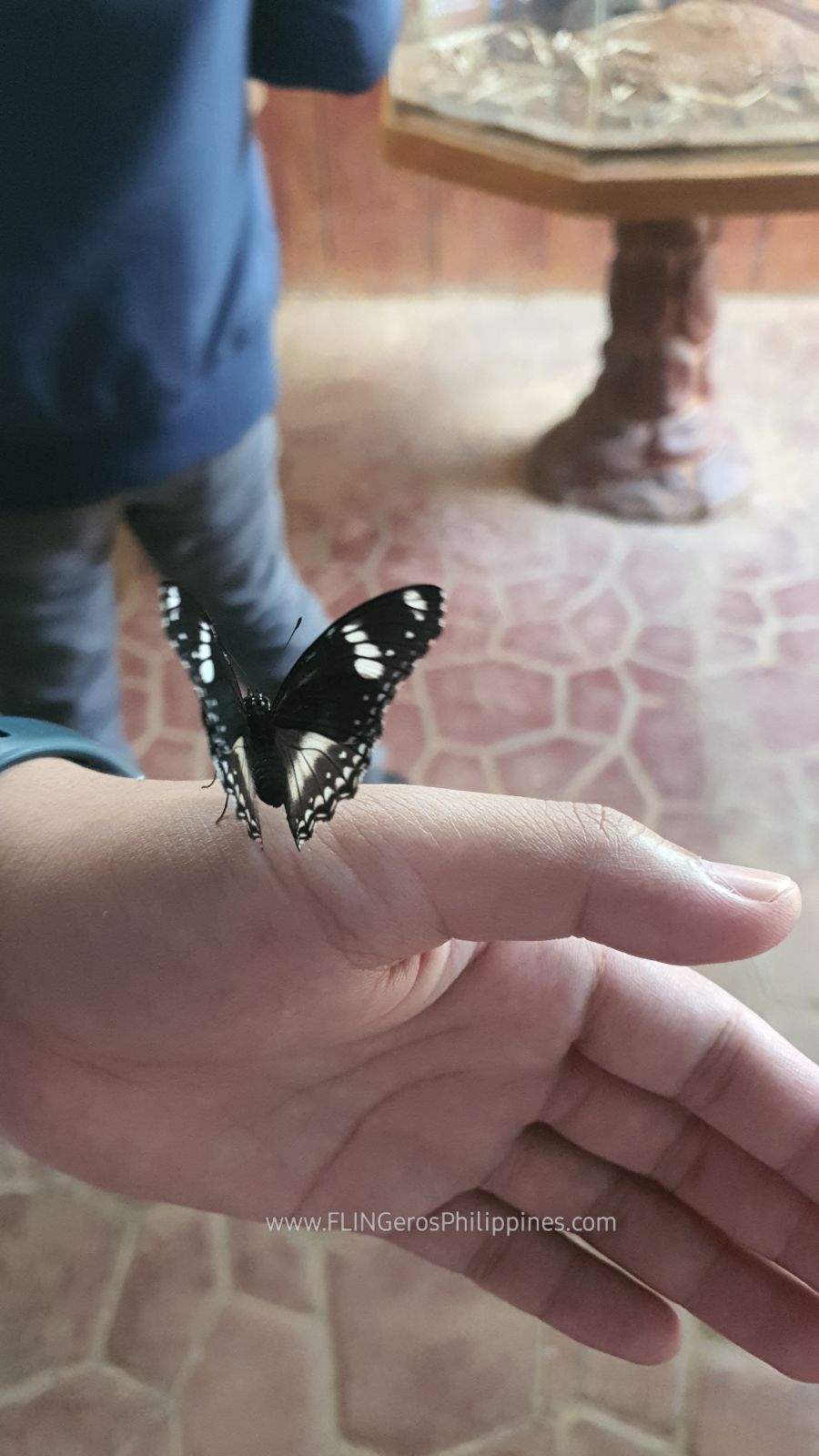 It is only fitting that the last frontier of the Philippines is the home of to one of the beautiful creatures in the planet, the butterflies.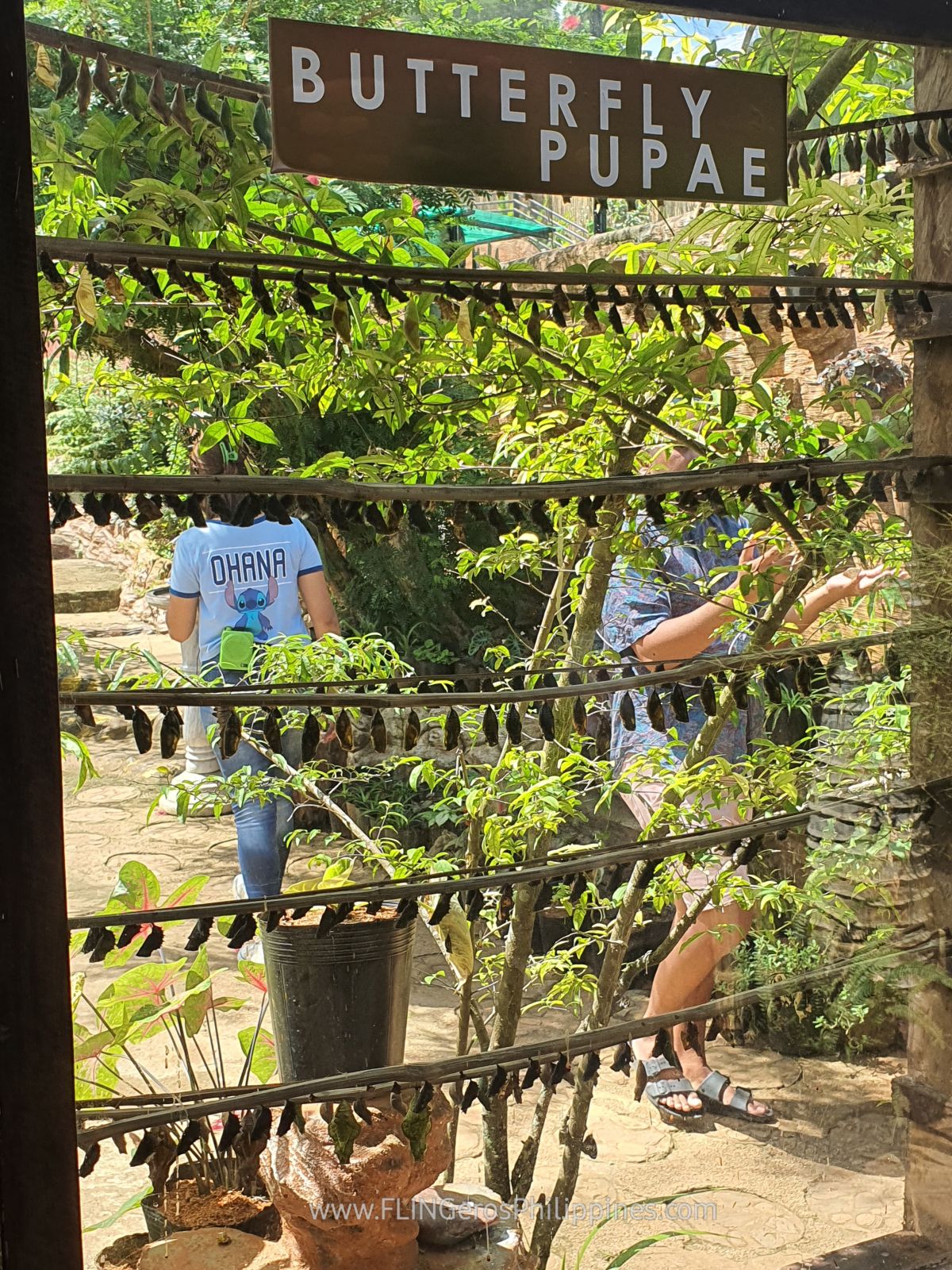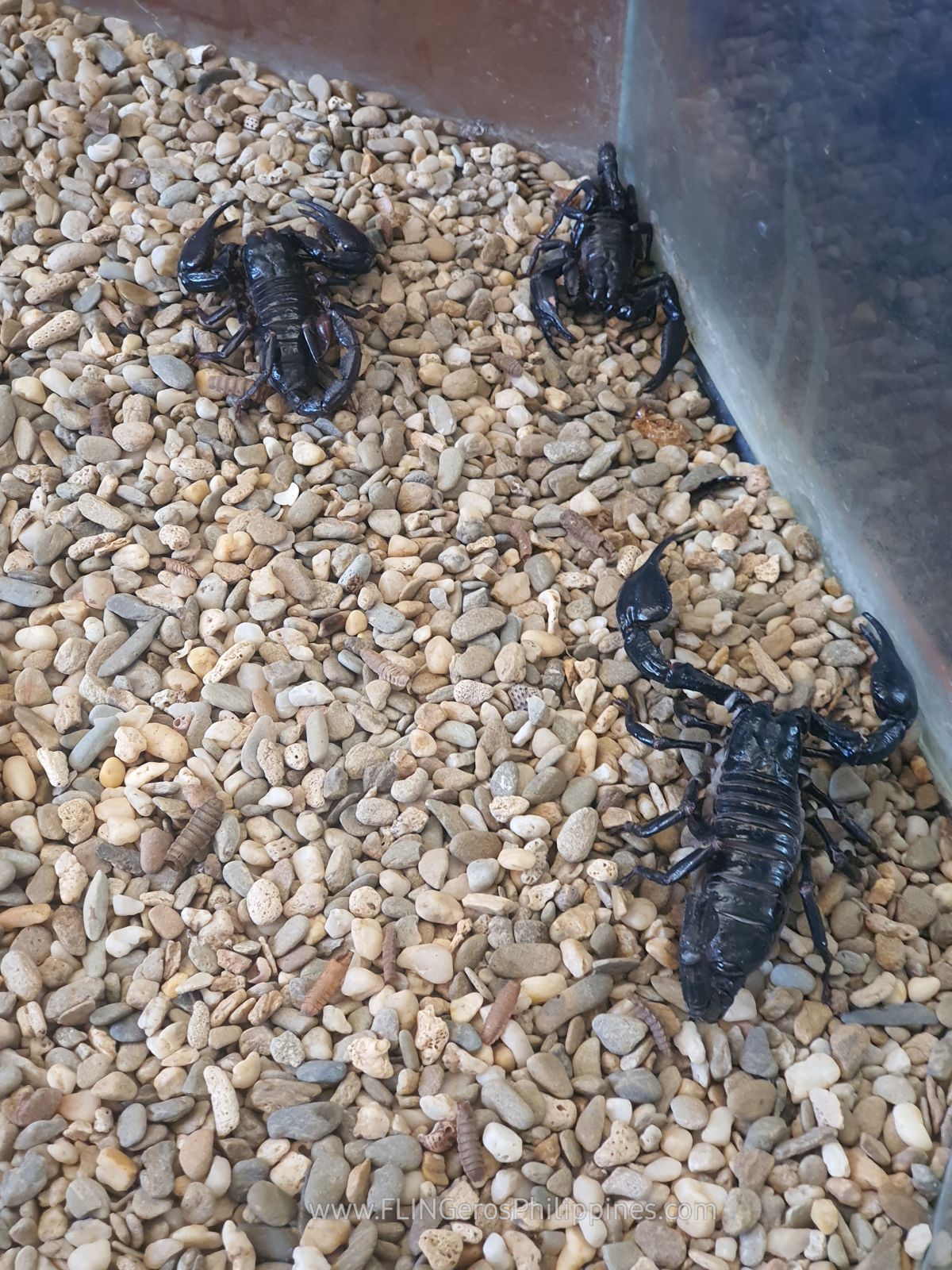 This Eco Garden promotes public awareness by showing guests tropical butterflies and insects like scorpions, lizards in their different life stages and natural habitat. With this, the guests will be aware on how to protect them and their home.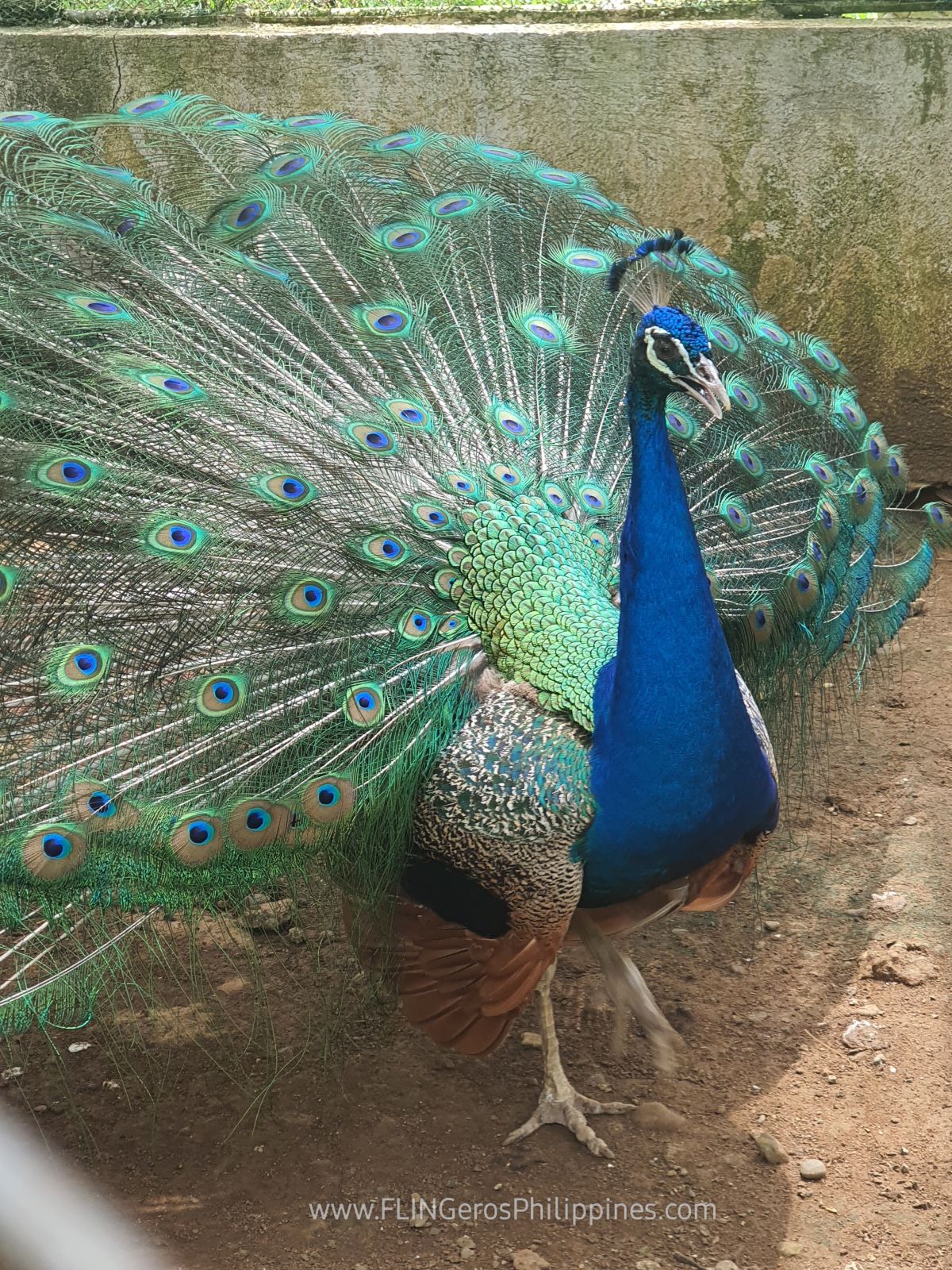 Some added attractions are the rescued endemic wildlife of Palawan like the Palawan Peacock Peasant and the Palawan Bearcat which were rescued from heartless poachers who capture them for their feathers, skin, or even their meat.
Wondered how the indigenous people of Palawan lived?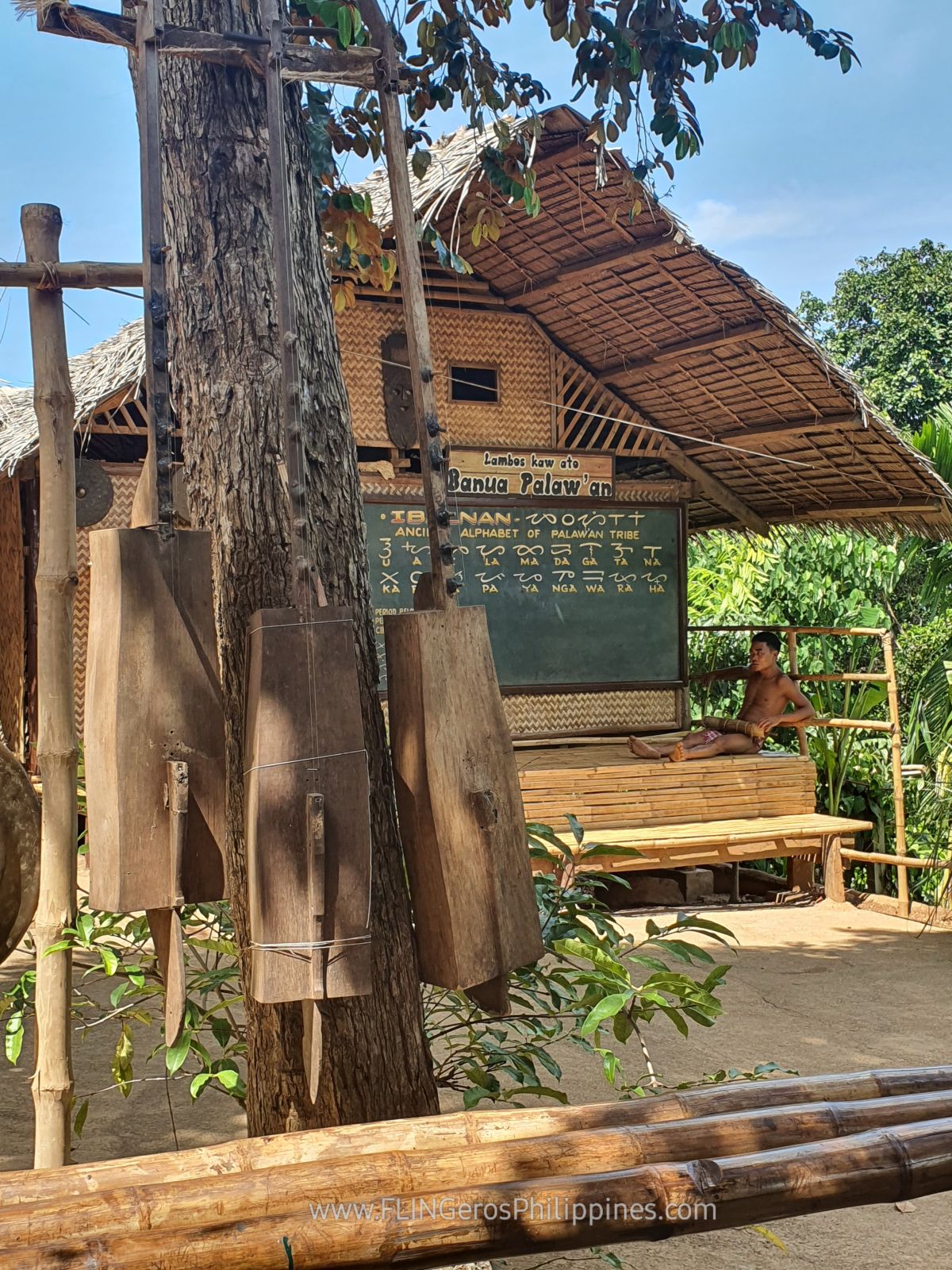 You can now know since you will have the chance to step into the life of the native Palaw'an in the Tribal Village just beside the Butterfly Eco Garden.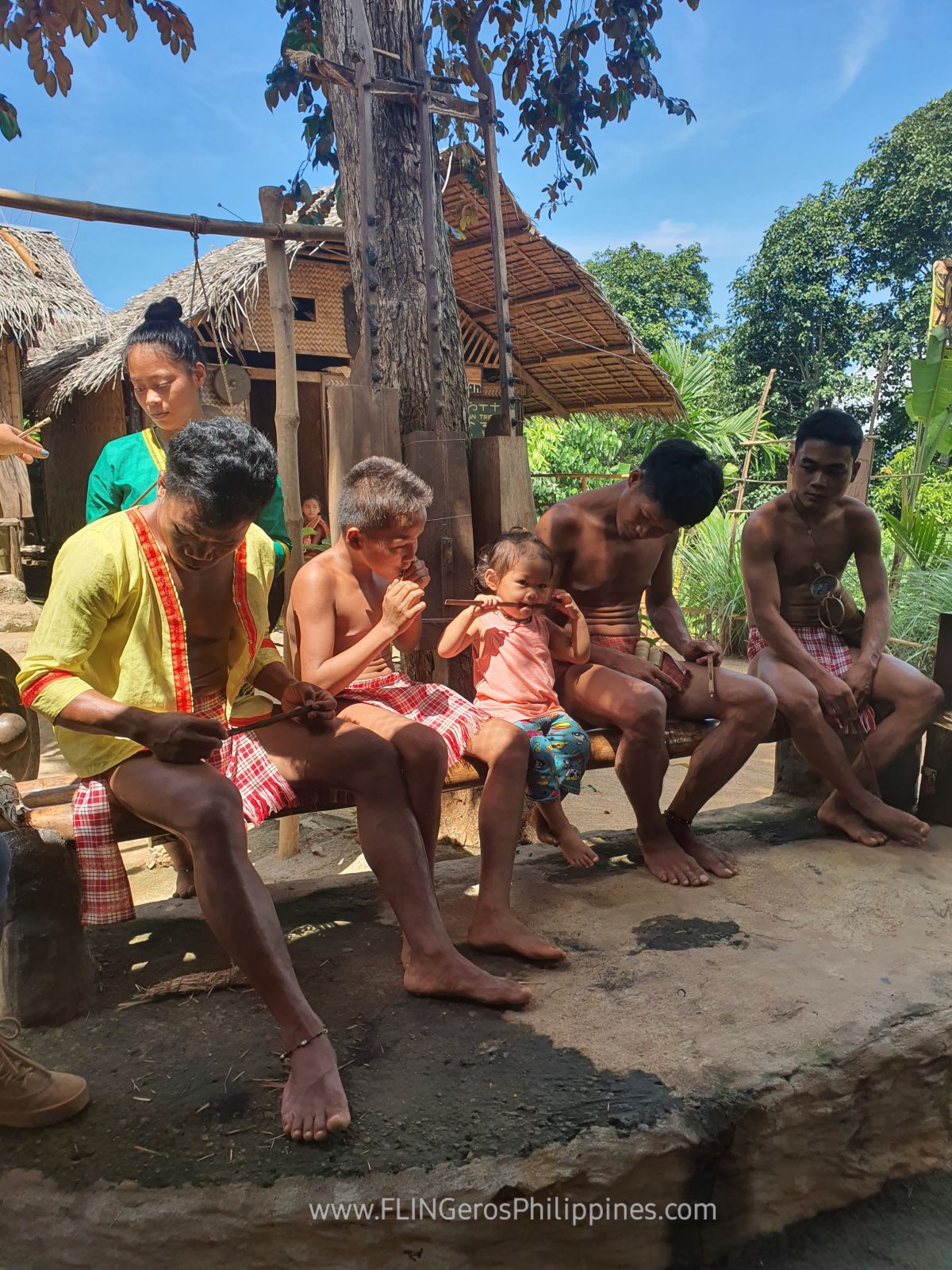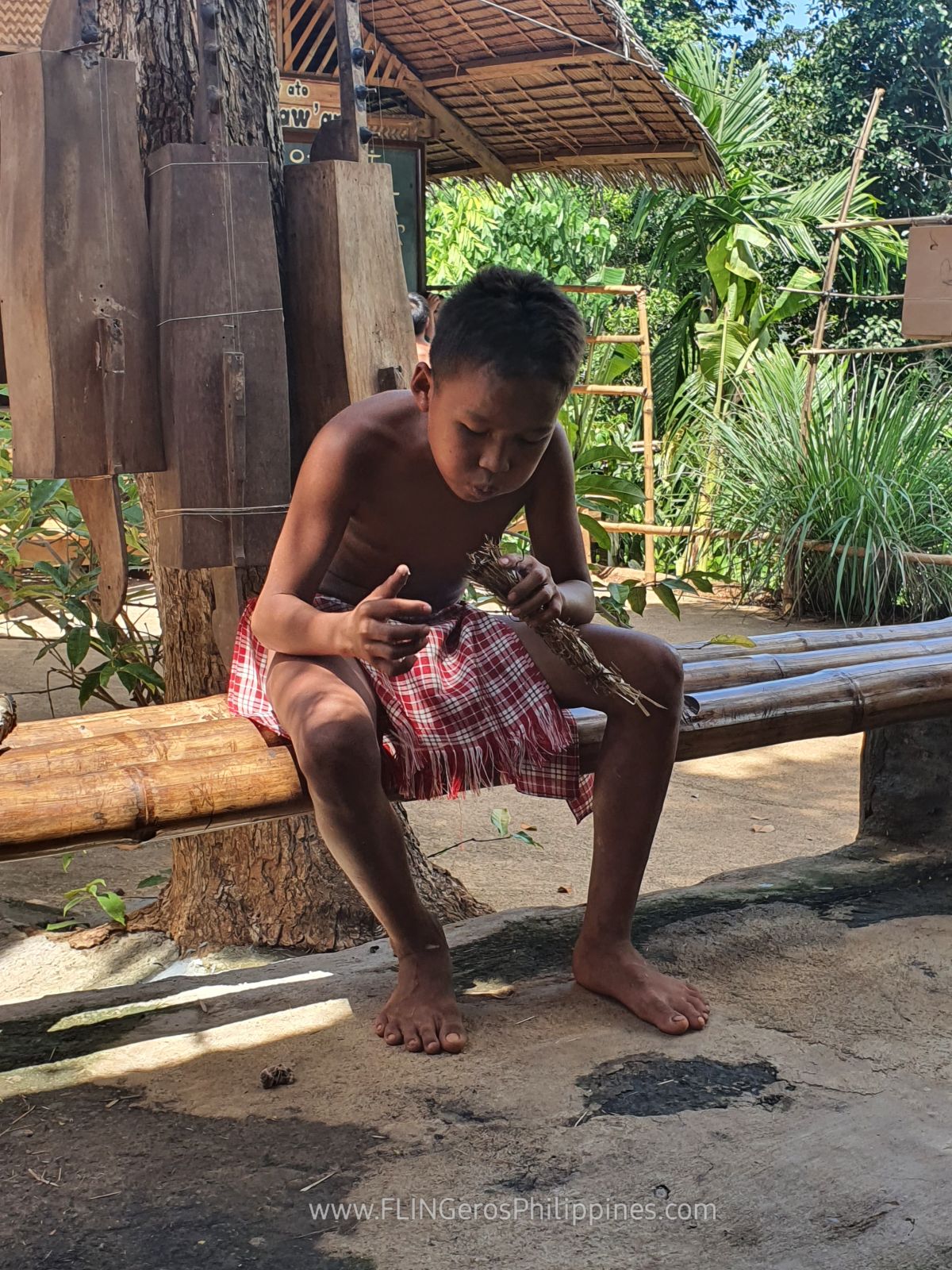 Guests will get a rare chance to interact with these native people that still holds pure Palaw'an bloodline. Guests will learn the Palaw'an way of hunting, survival, daily life and even get photo opportunities with them.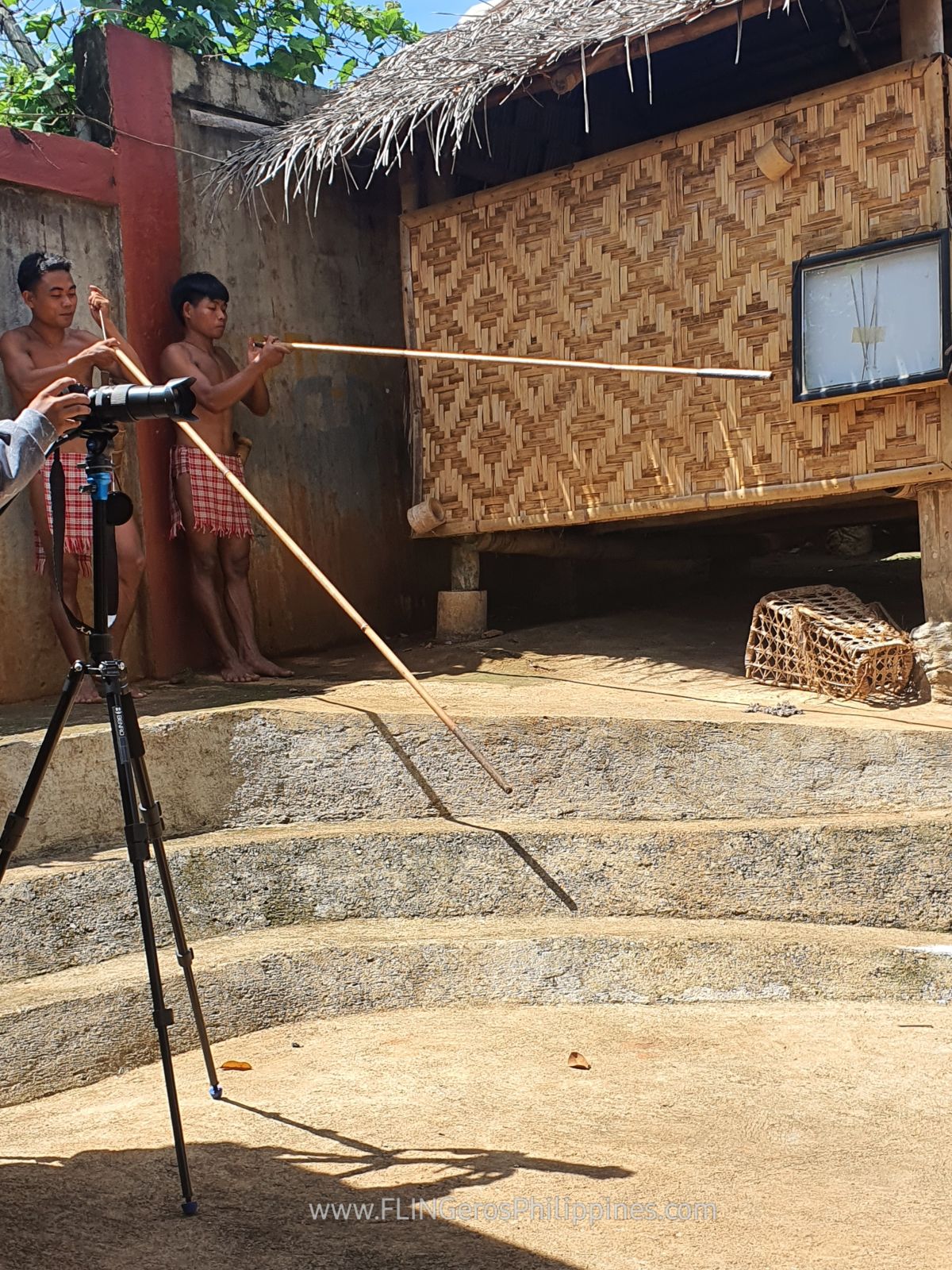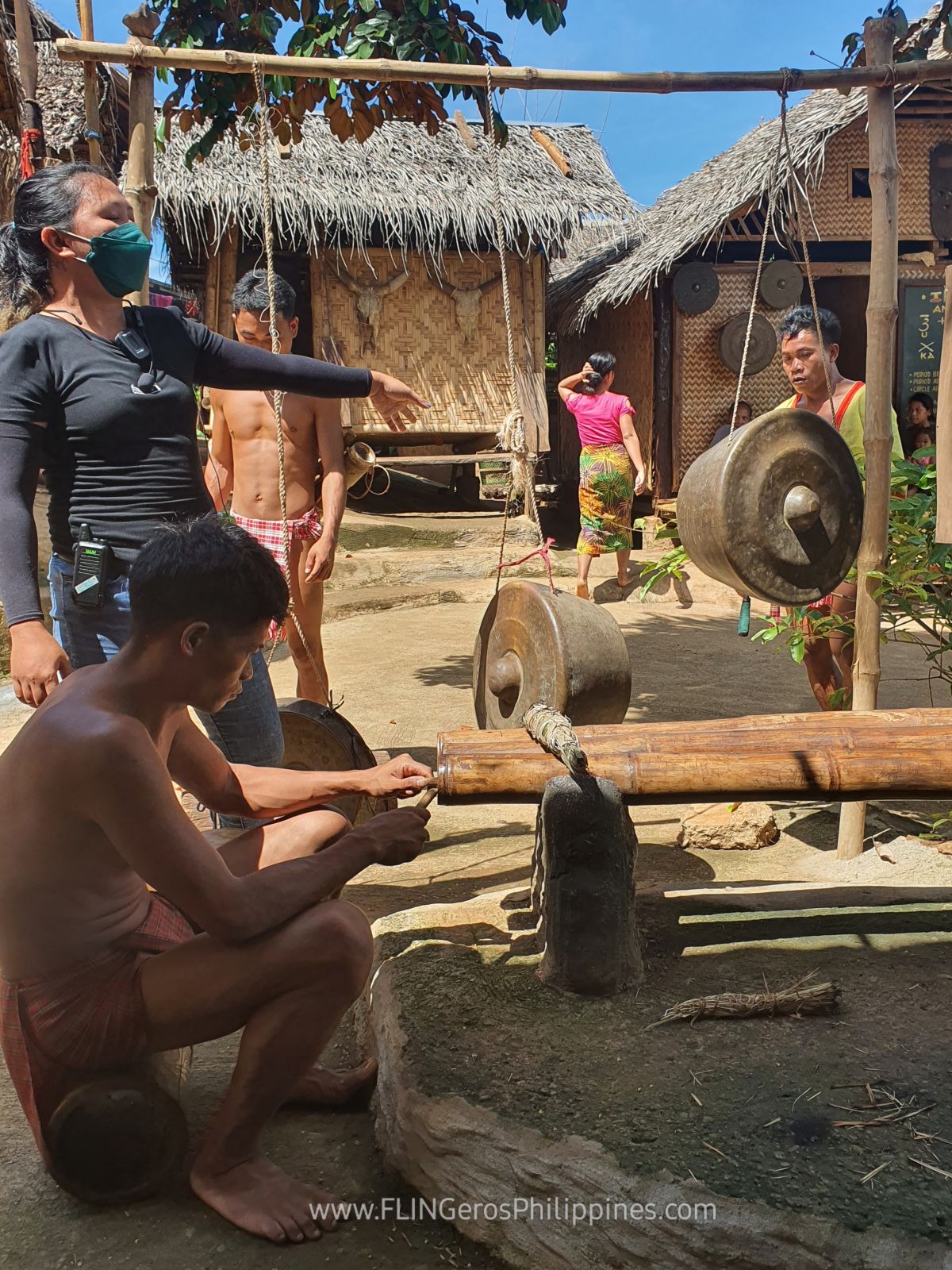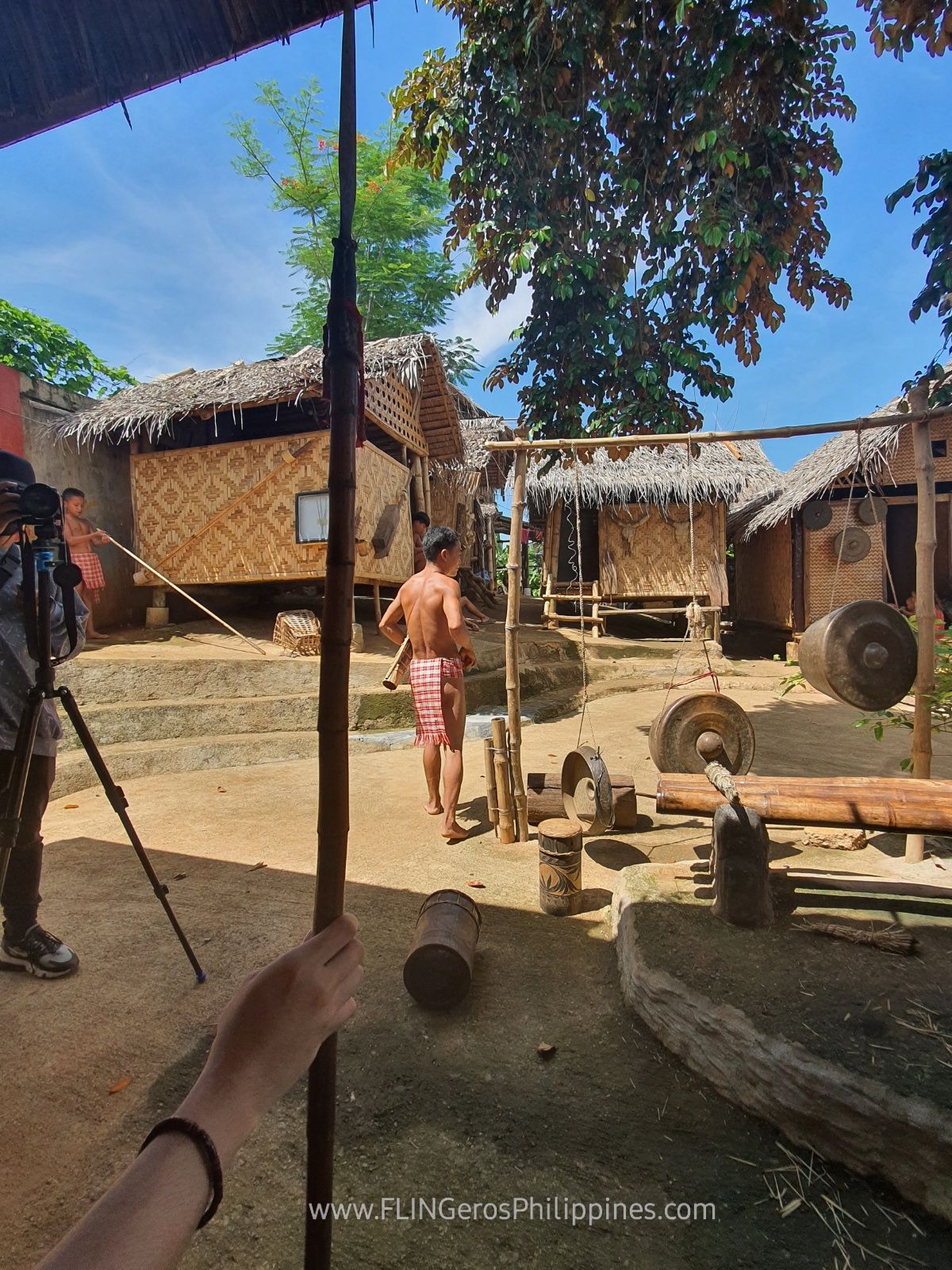 At the end of the tour, guests may be able to bring home Palaw'an made crafts and other souvenirs.
Address: Santa Monica, Puerto Princesa, Palawan
Facebook: https://www.facebook.com/PalawanButterflyEcoGardenAndTribalVillage
Contact#: +63 48 433 0736
Email: palawanbutterfly_ecogarden@yahoo.com
6. Mitra's Ranch
Owned by the family of the late Senator Ramon Mitra, this is a popular tourist destination due to its lovely natural backdrop. Located in Sta Monica Heights, this piece of paradise offers a stunning view of Puerto Princesa City. There is a viewdeck on top of the hill and it's open to everyone who wants to have a relaxing time.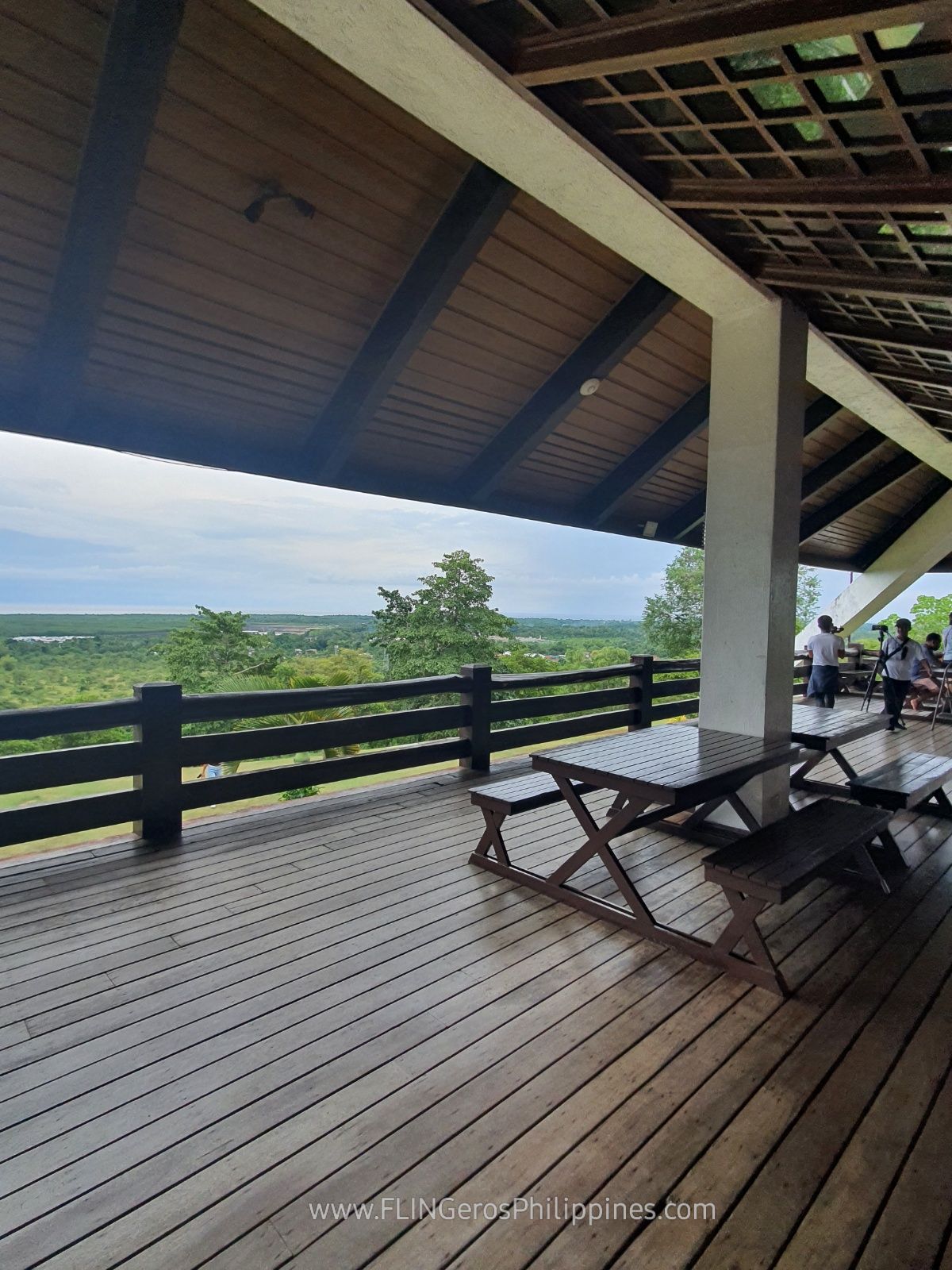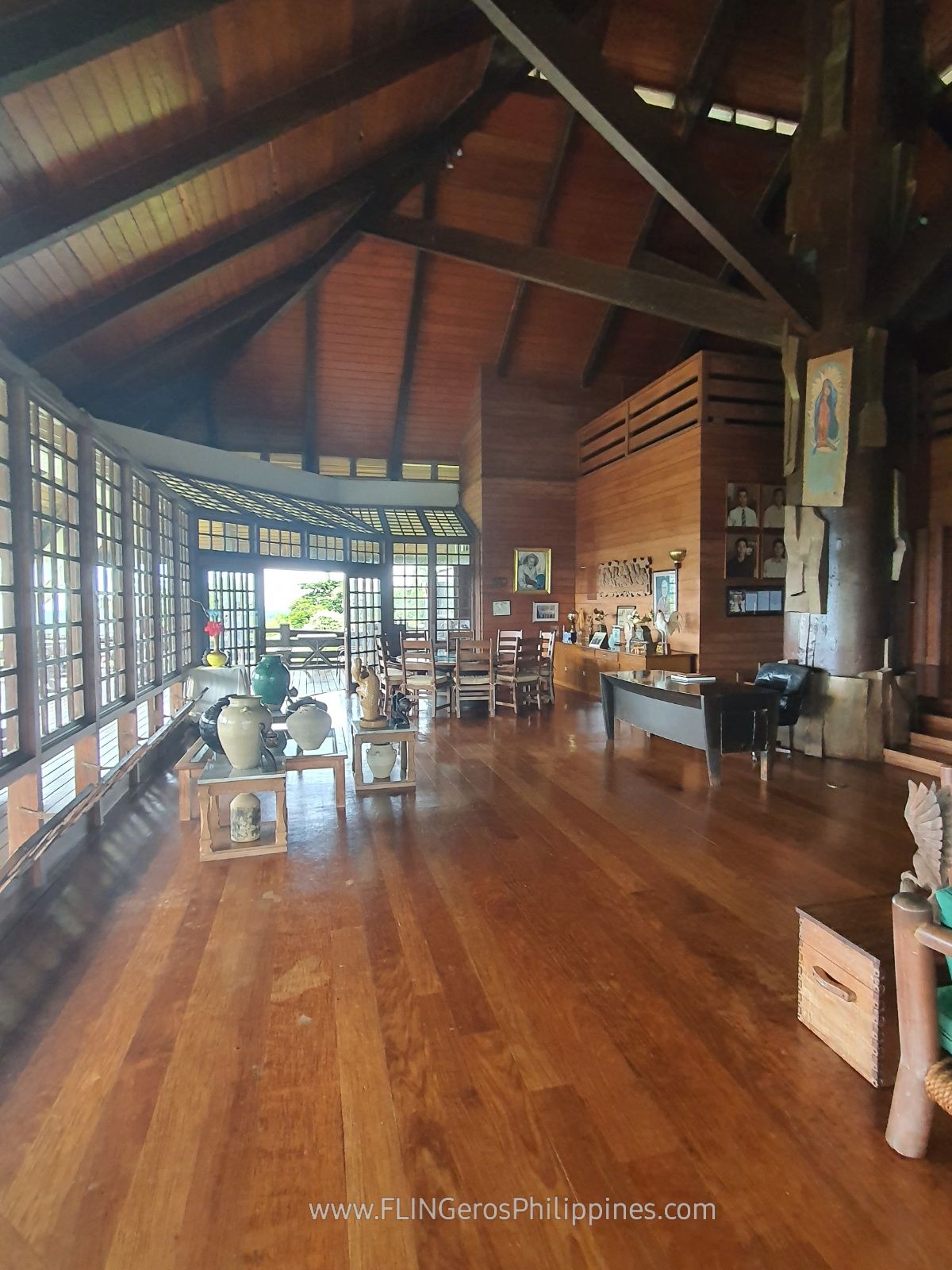 You will also be able to take a visit inside the house and be given a glimpse of how the Mitras live.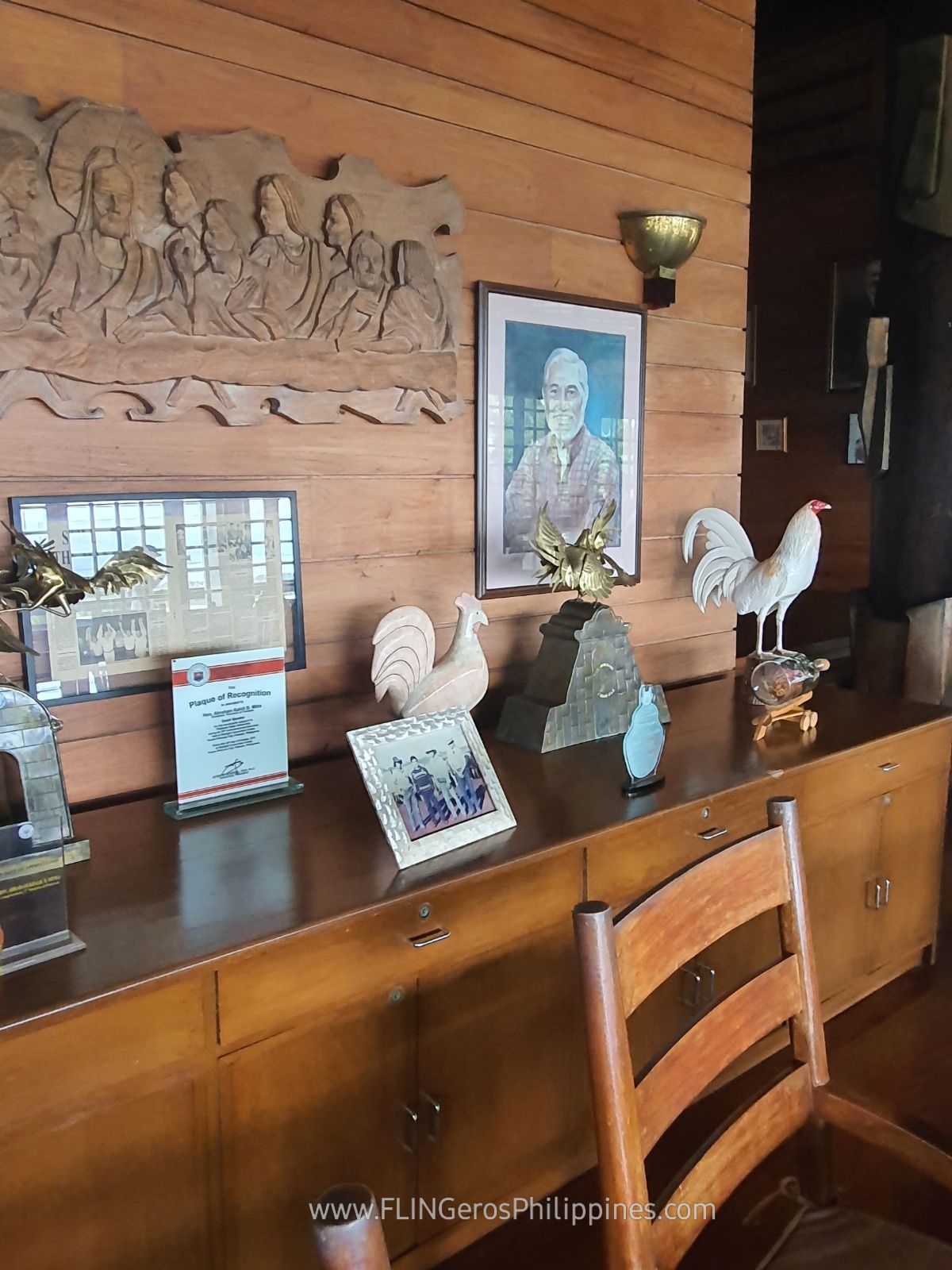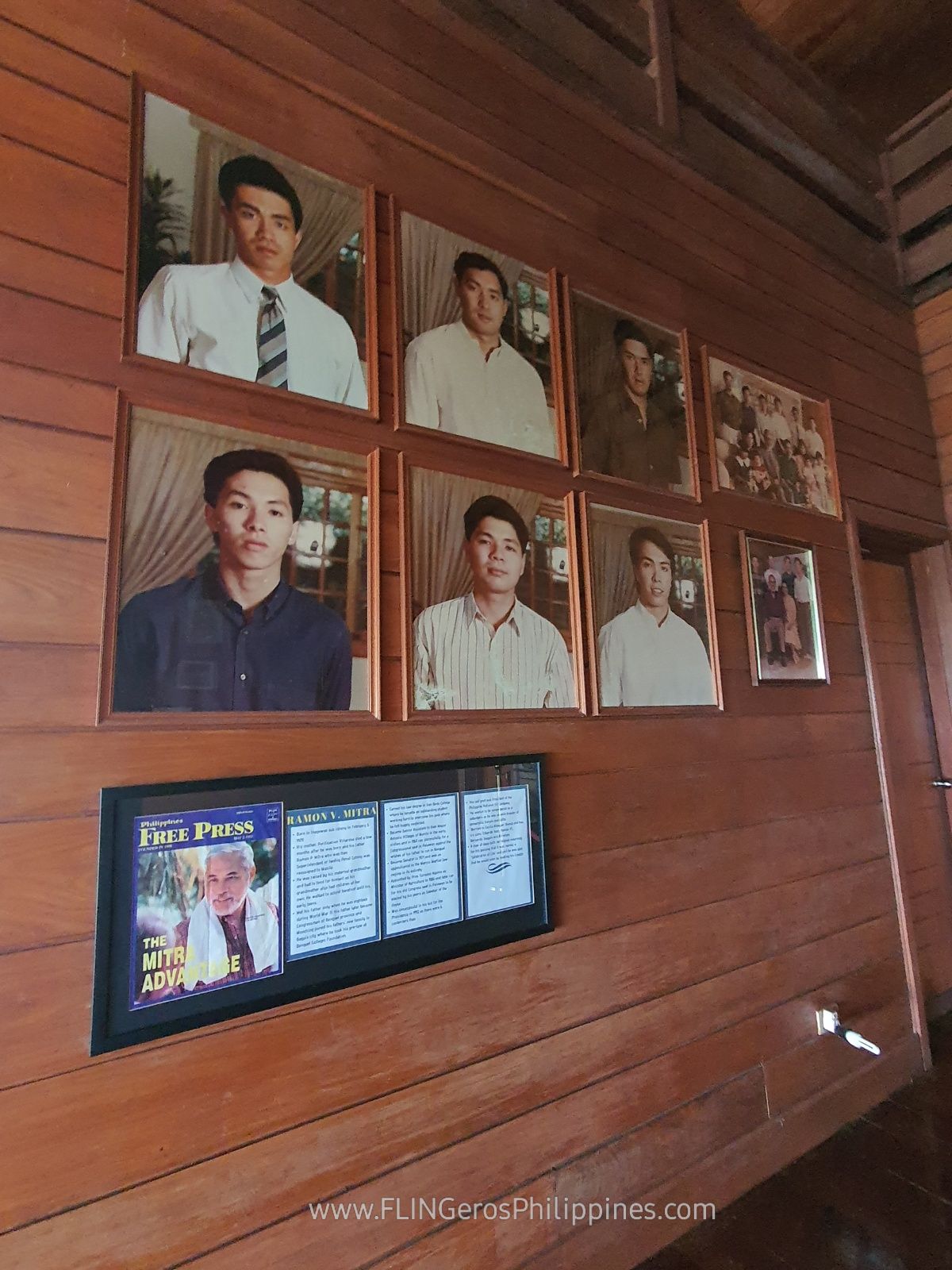 The home gives you a comfortable rustic ambience, all plain and natural with some of the family's pictures and memorabilia.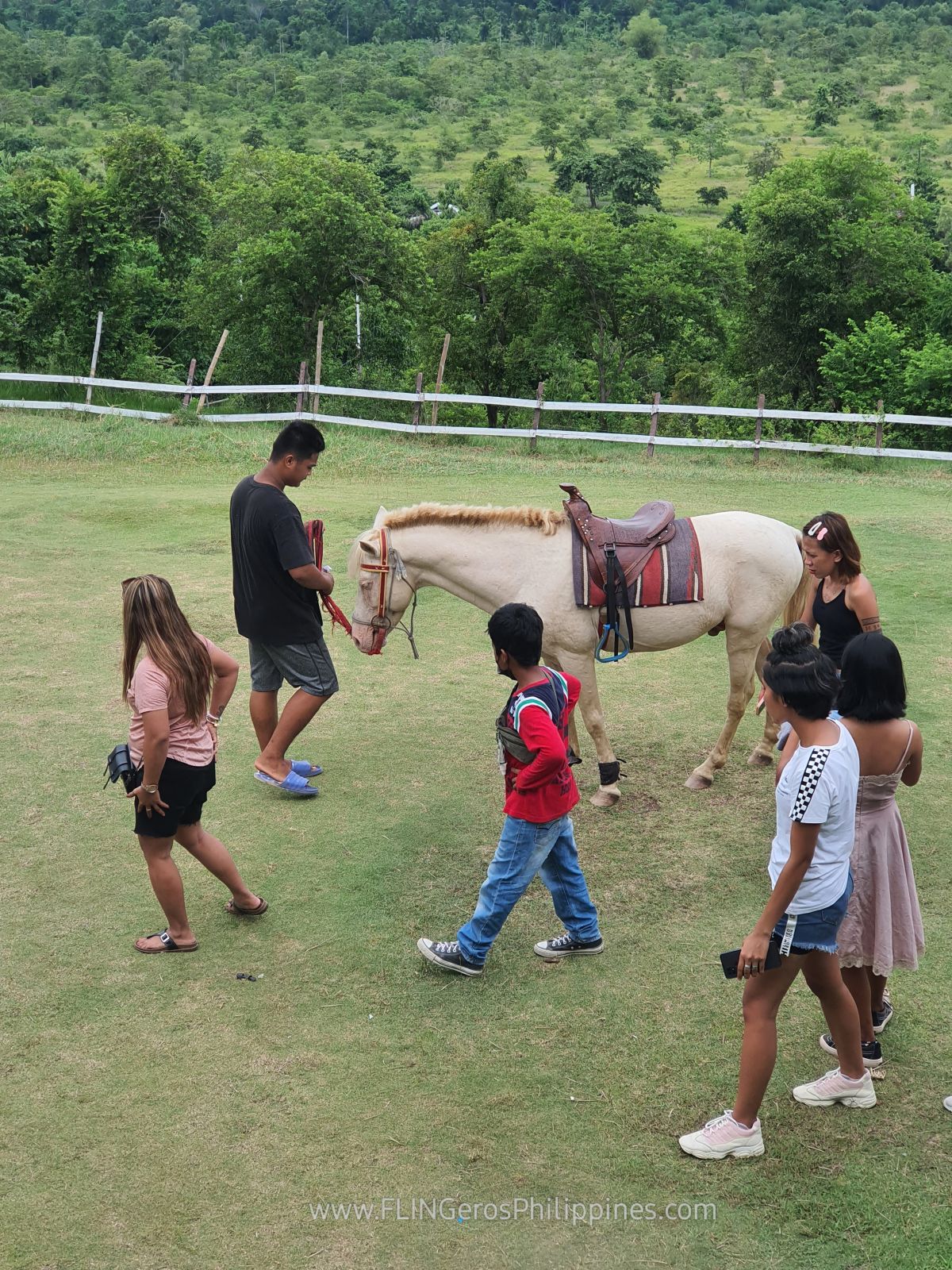 The ranch showcases of the Mitra family's love of nature, animals, and the simple life which is  evident with their wide and spacious lawn. This is where you can relax, play a game with your friends and family or even get a horse ride.
Address: Mitra Rd, Puerto Princesa, Palawan
7. Baker's Hill
It's a private property that became a tourist destination as they built a park, bakeshop, and a restaurant for the public to enjoy.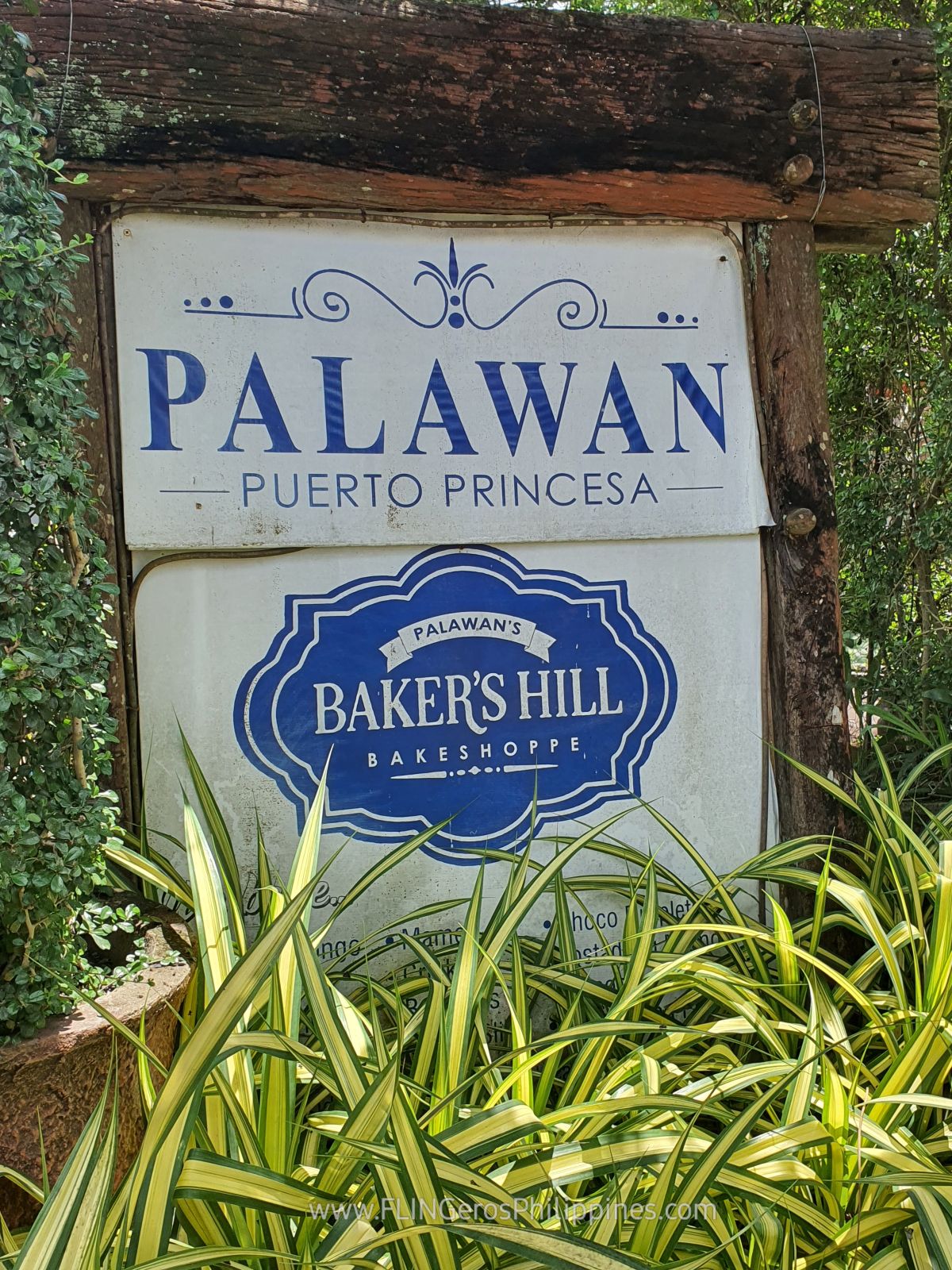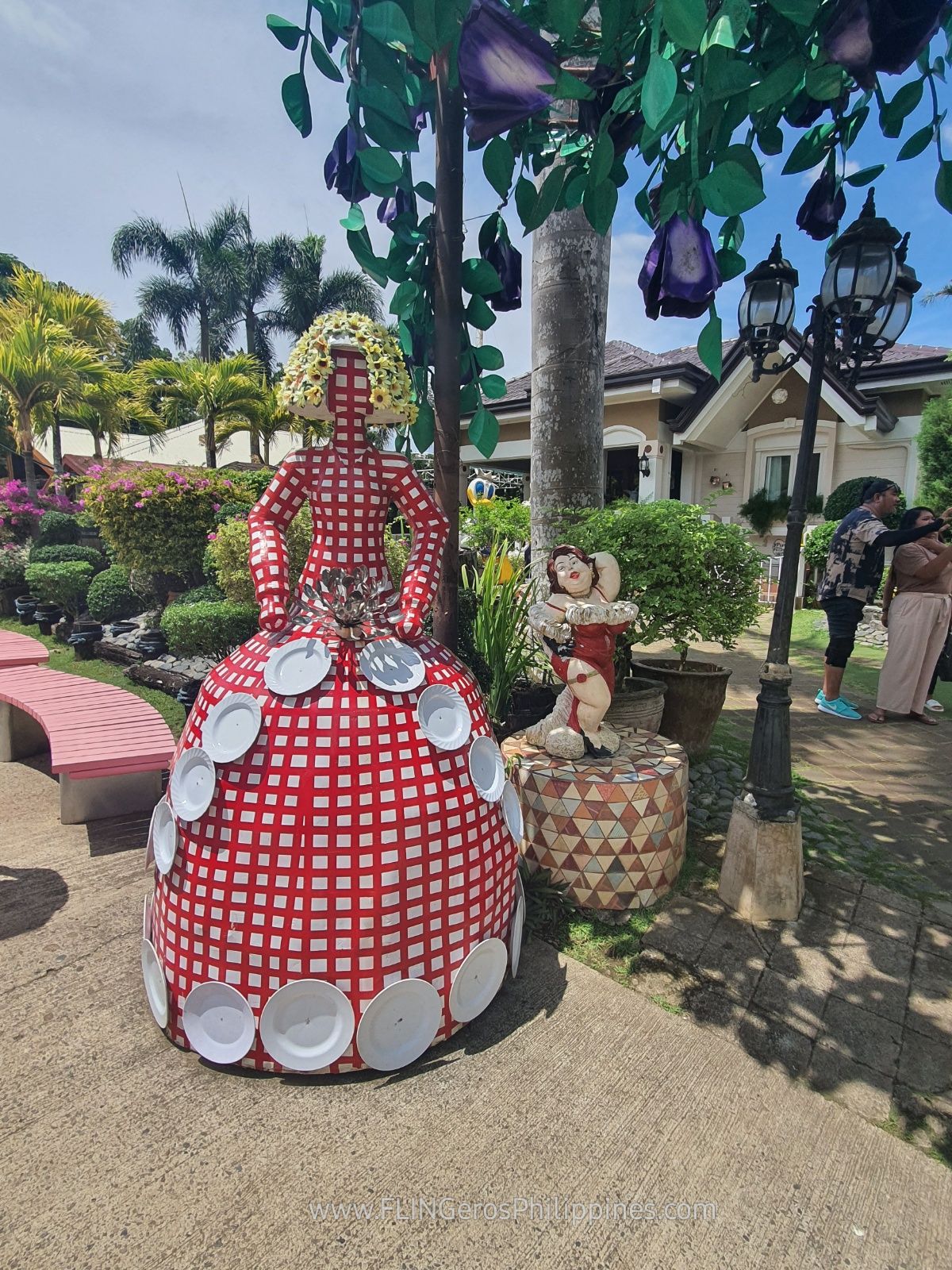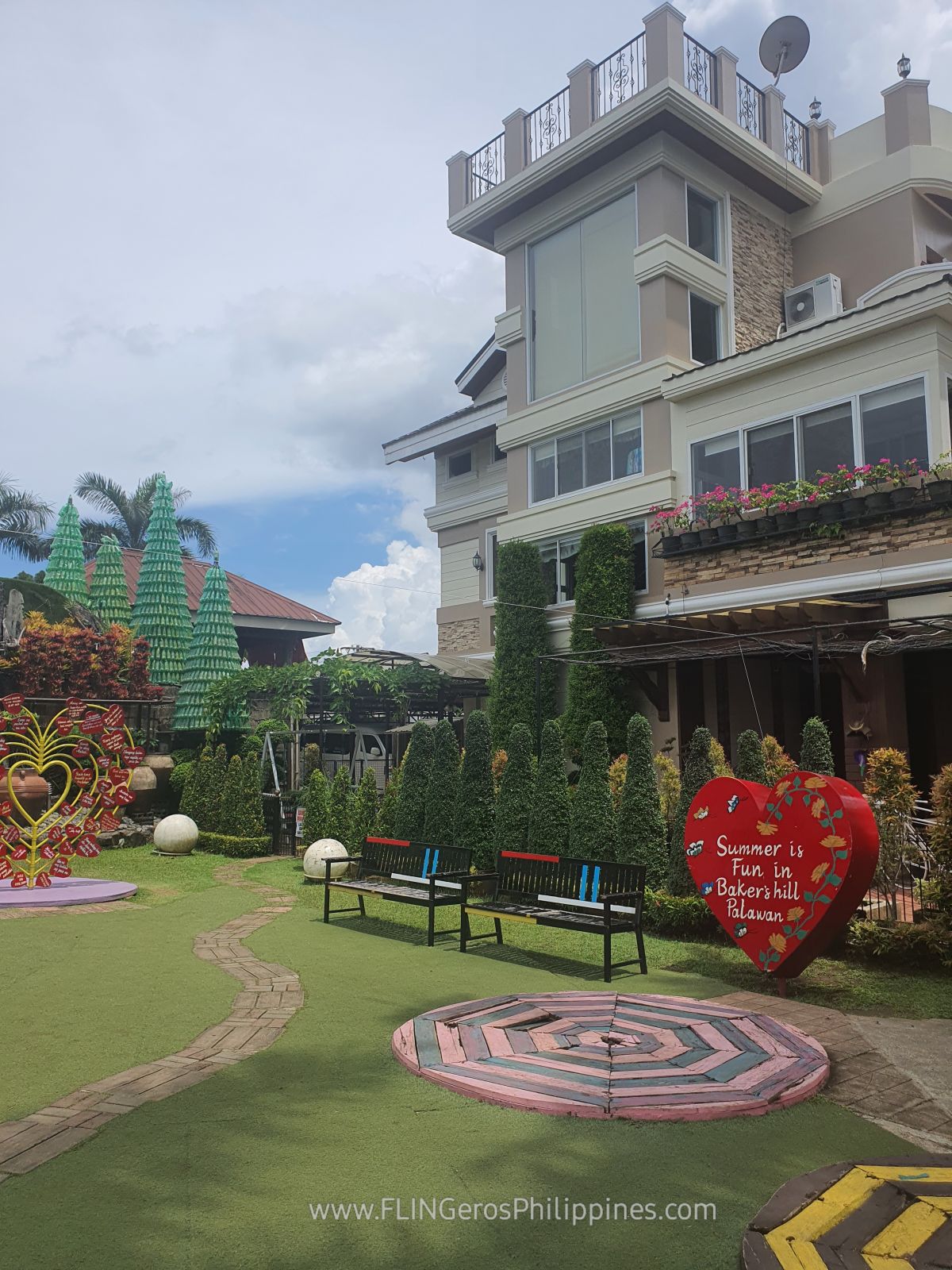 The ambience is like a flamboyant Alice in Wonderland attraction park full of colorful statues and lots of places for rest, bonding and a lot of instagrammable nooks!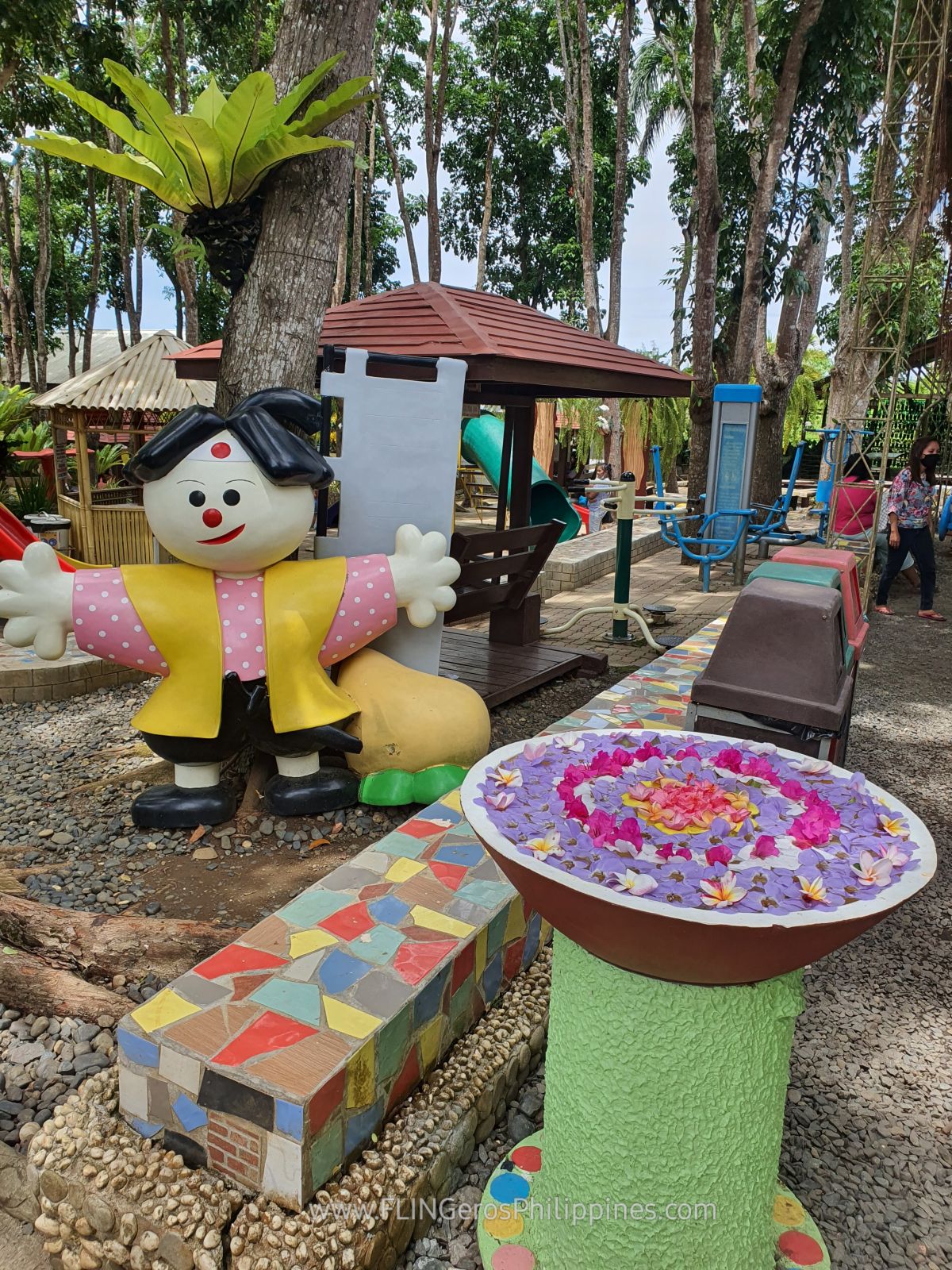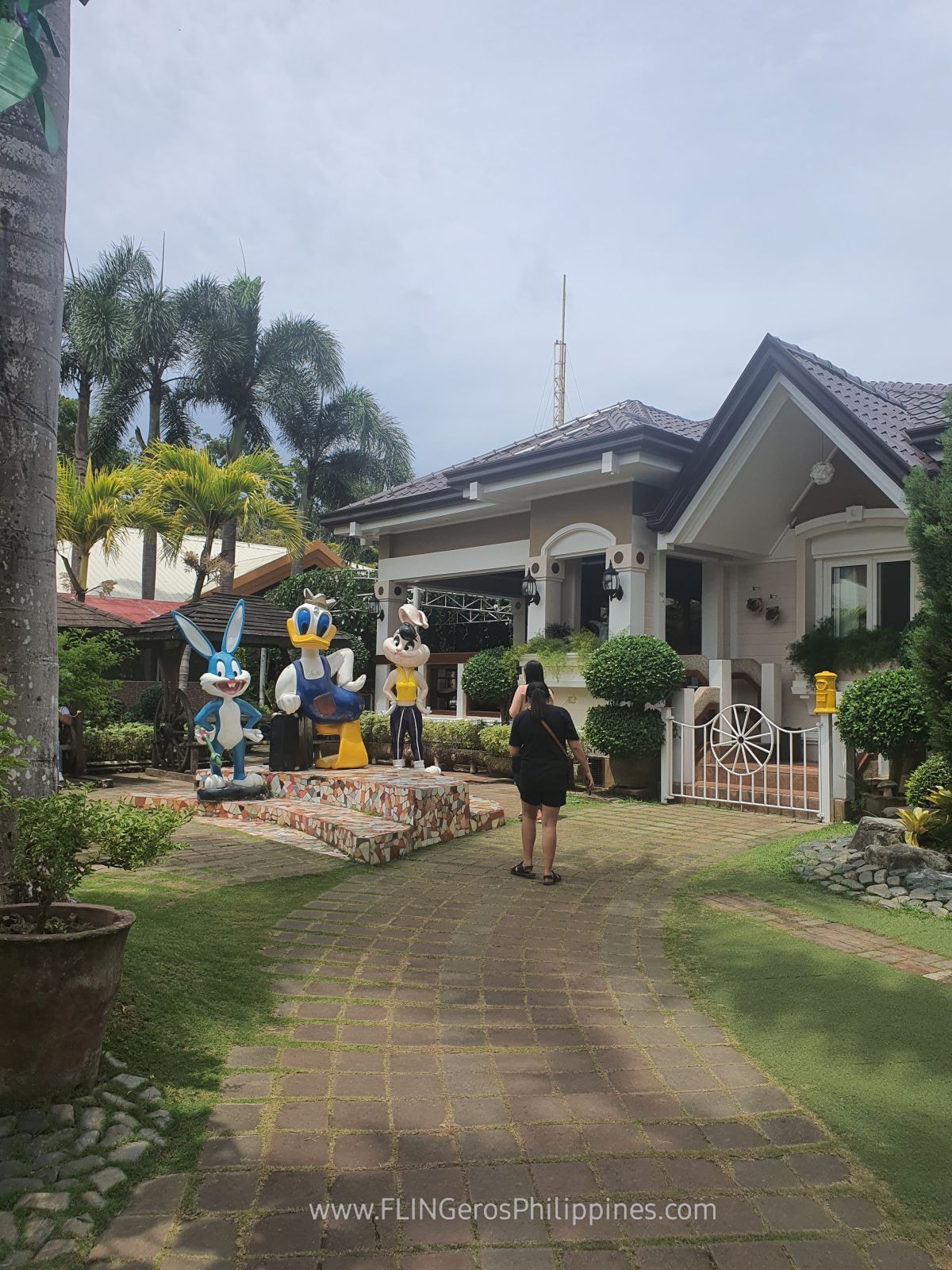 You will not run out of options for your selfies. They also have a place with beautiful peacocks which also resembles flambouyance, so perfect for the Baker's Hill theme.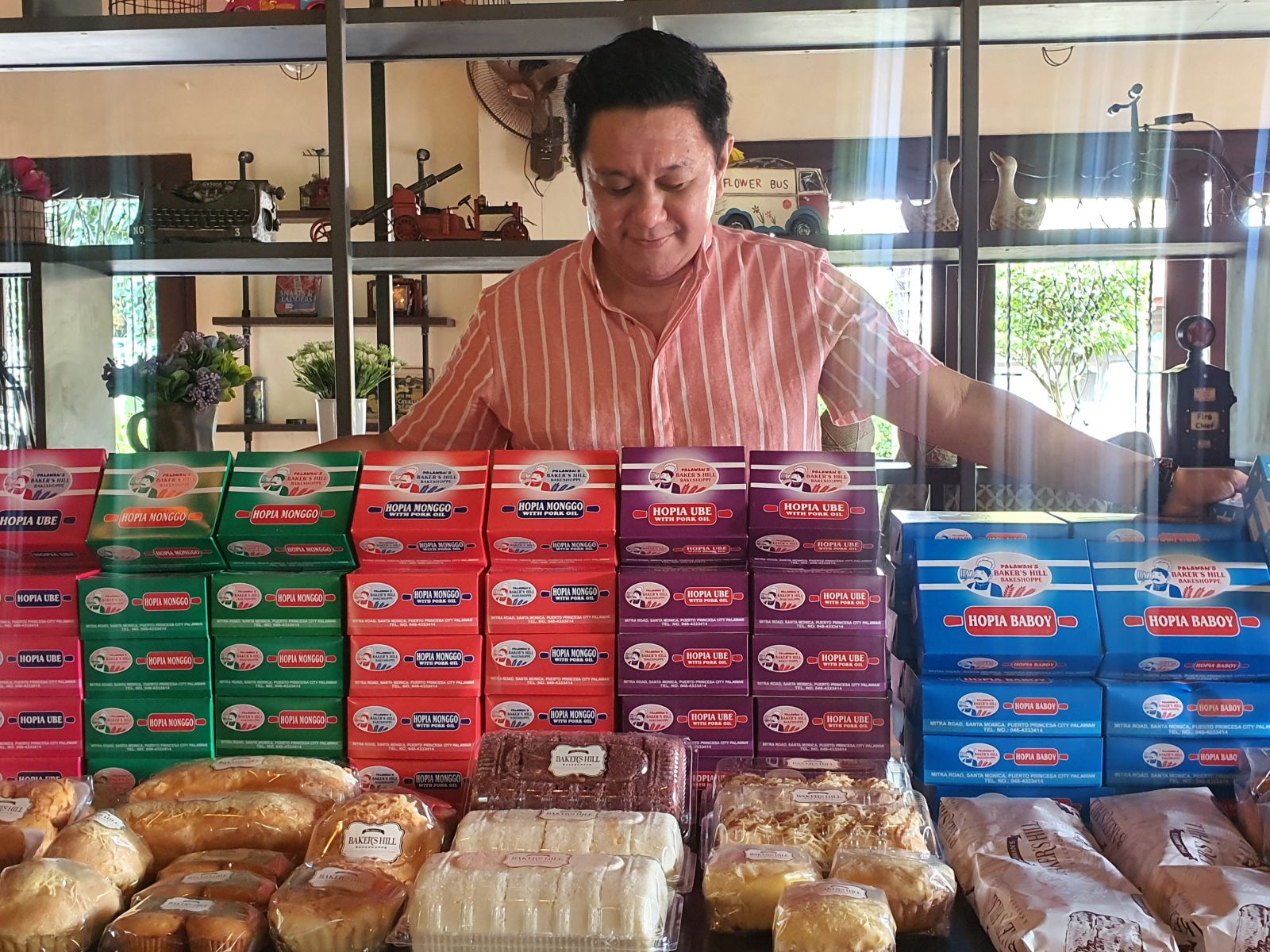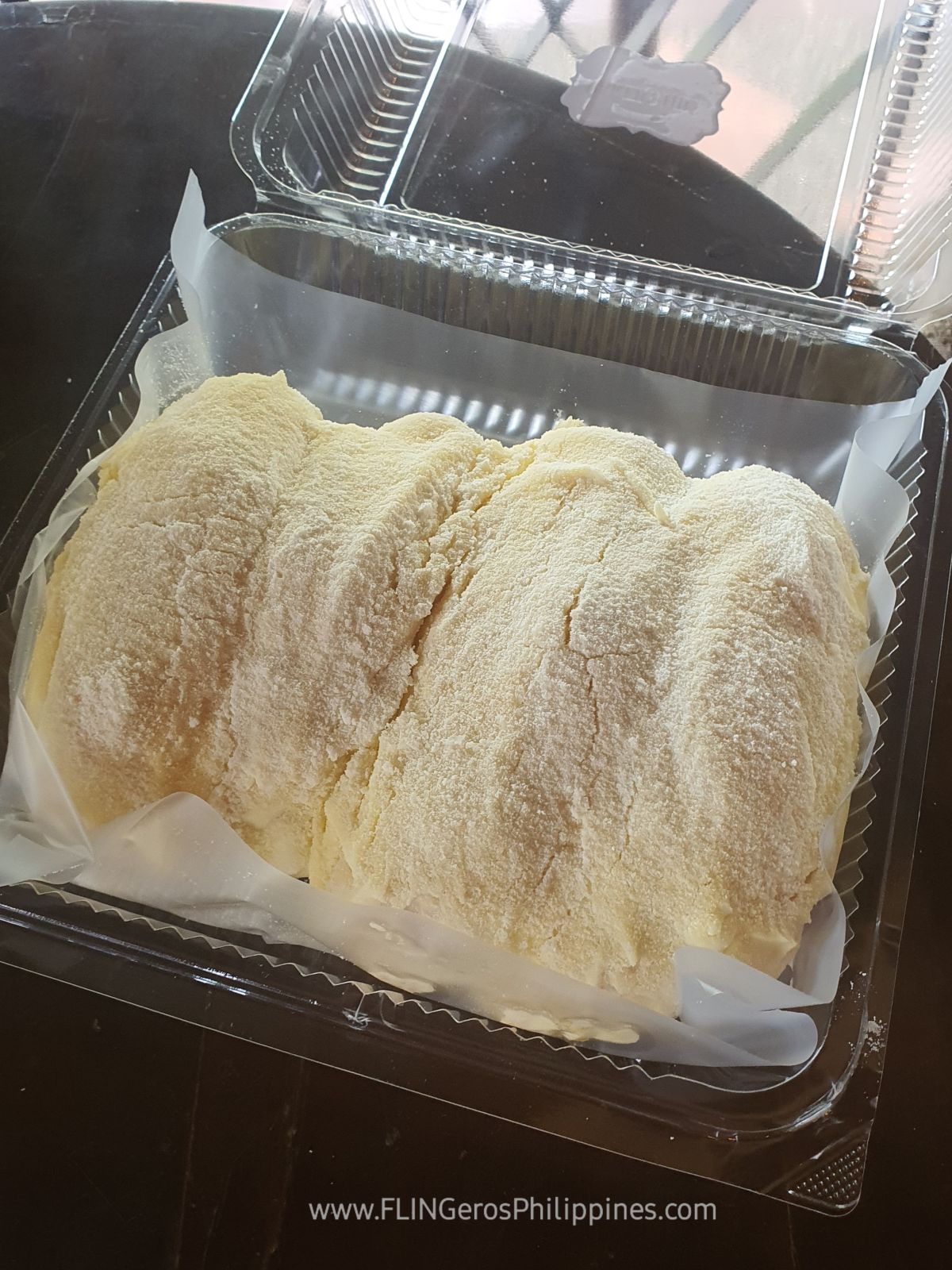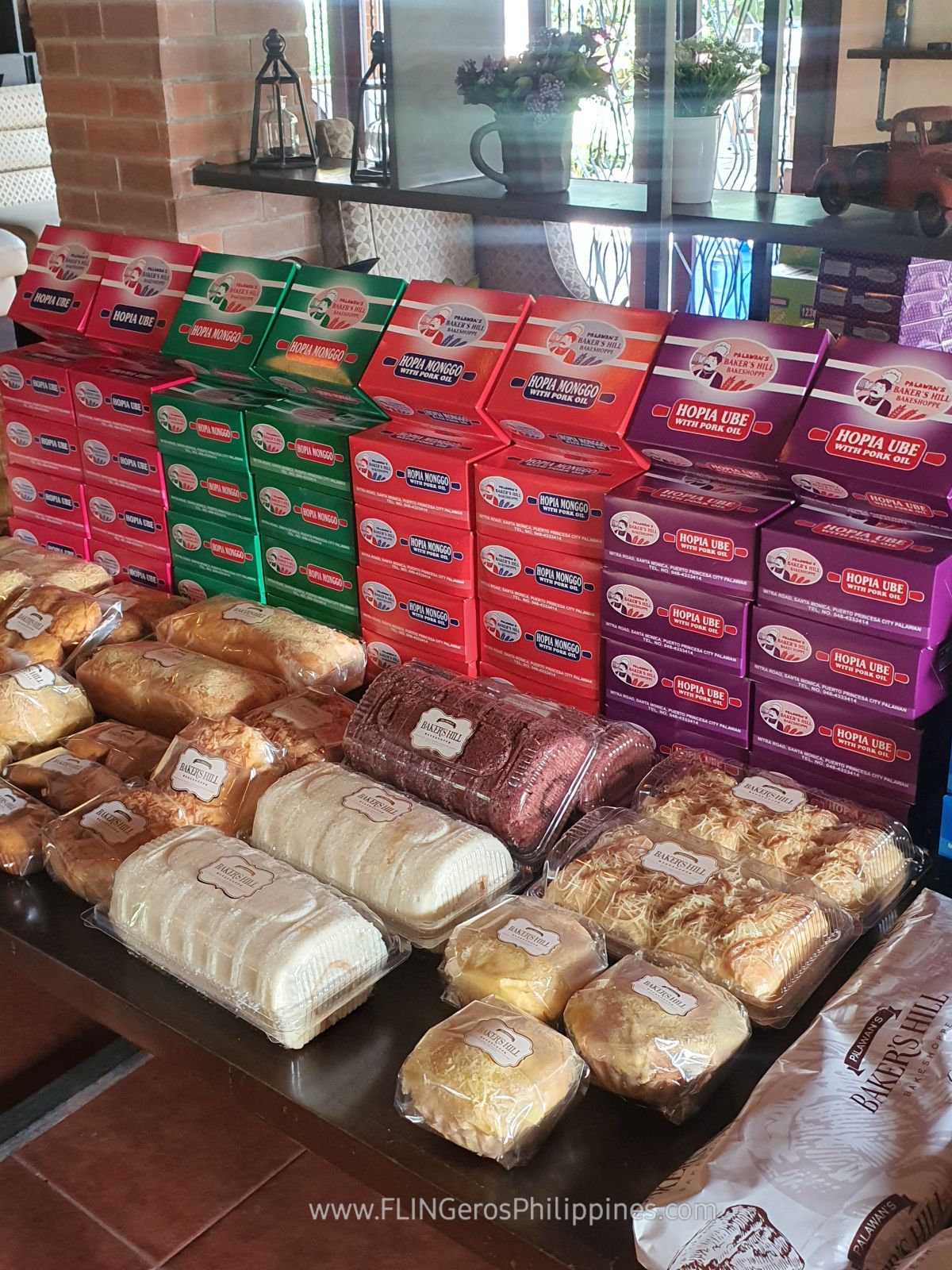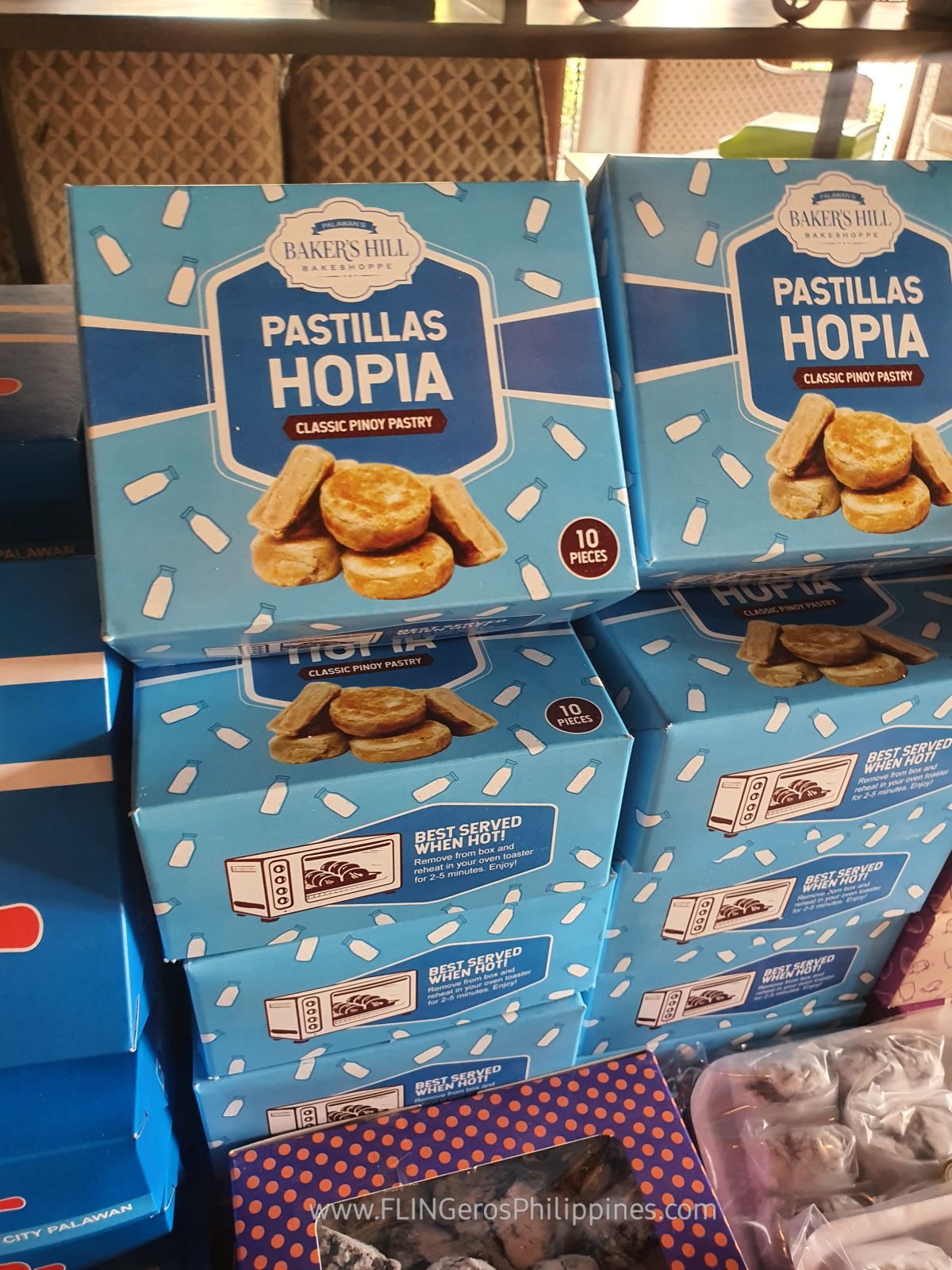 But the best out of all is their food and pasalubong center, a total haven for foodies. You should not go out of here without taking home some of their breads and pastries, specially their hopia and hokkaido, a creamy and milky pastry that will be loved by sweet tooths like me.
Address: Mitra Rd, Puerto Princesa, Palawan
Website: https://www.bakerhill.com/
Facebook: https://www.facebook.com/Bakers-Hill
Contact#: +63 48 433 4314
8. Palawan Wildlife Rescue And Conservation Center and Nature Park
This is also known as the crocodile farm, the only wildlife rescue center in Palawan where you go on tour to check out the crocodiles and other animals and learn a thing or two on how to take care of them and their habitat.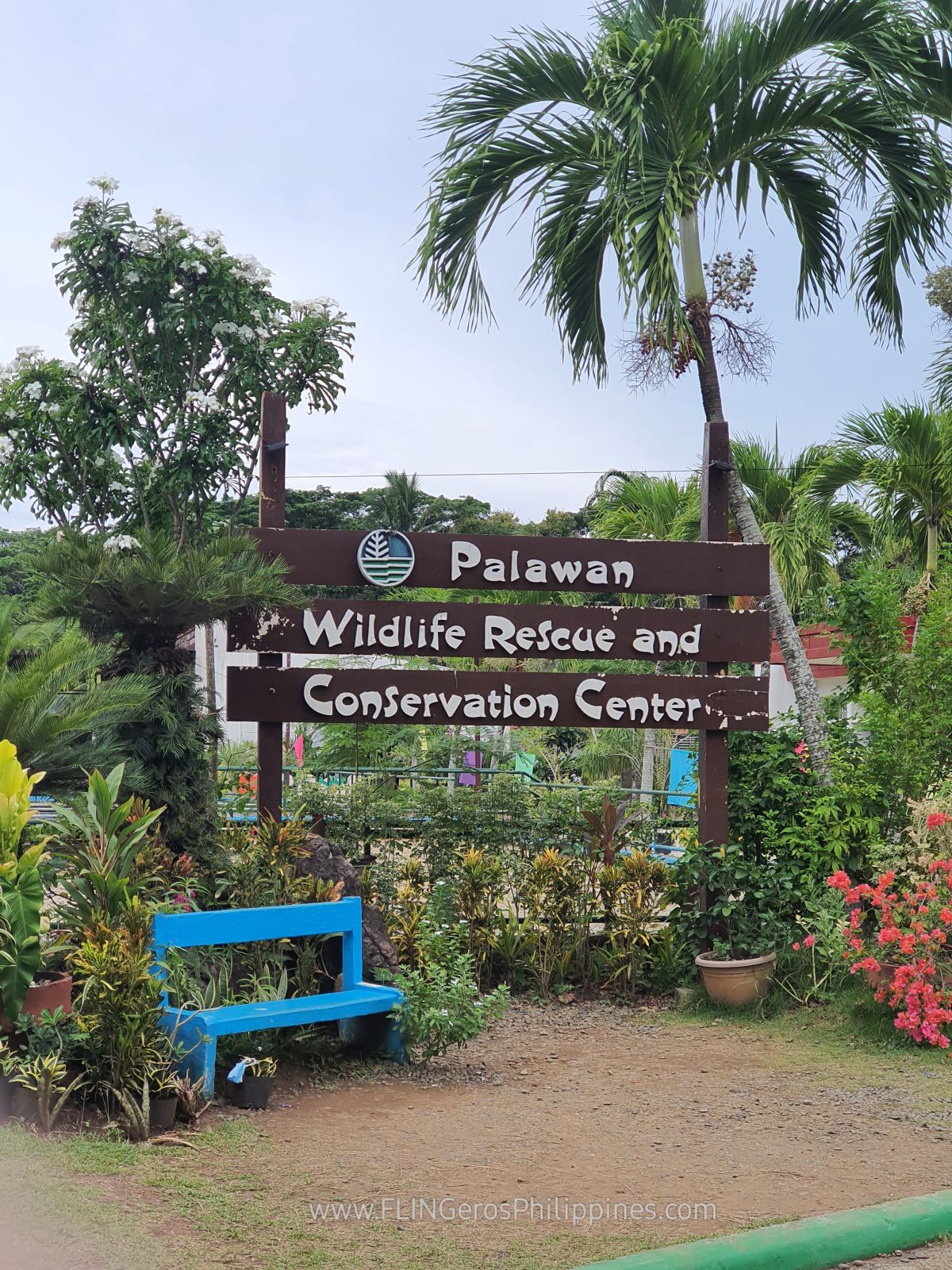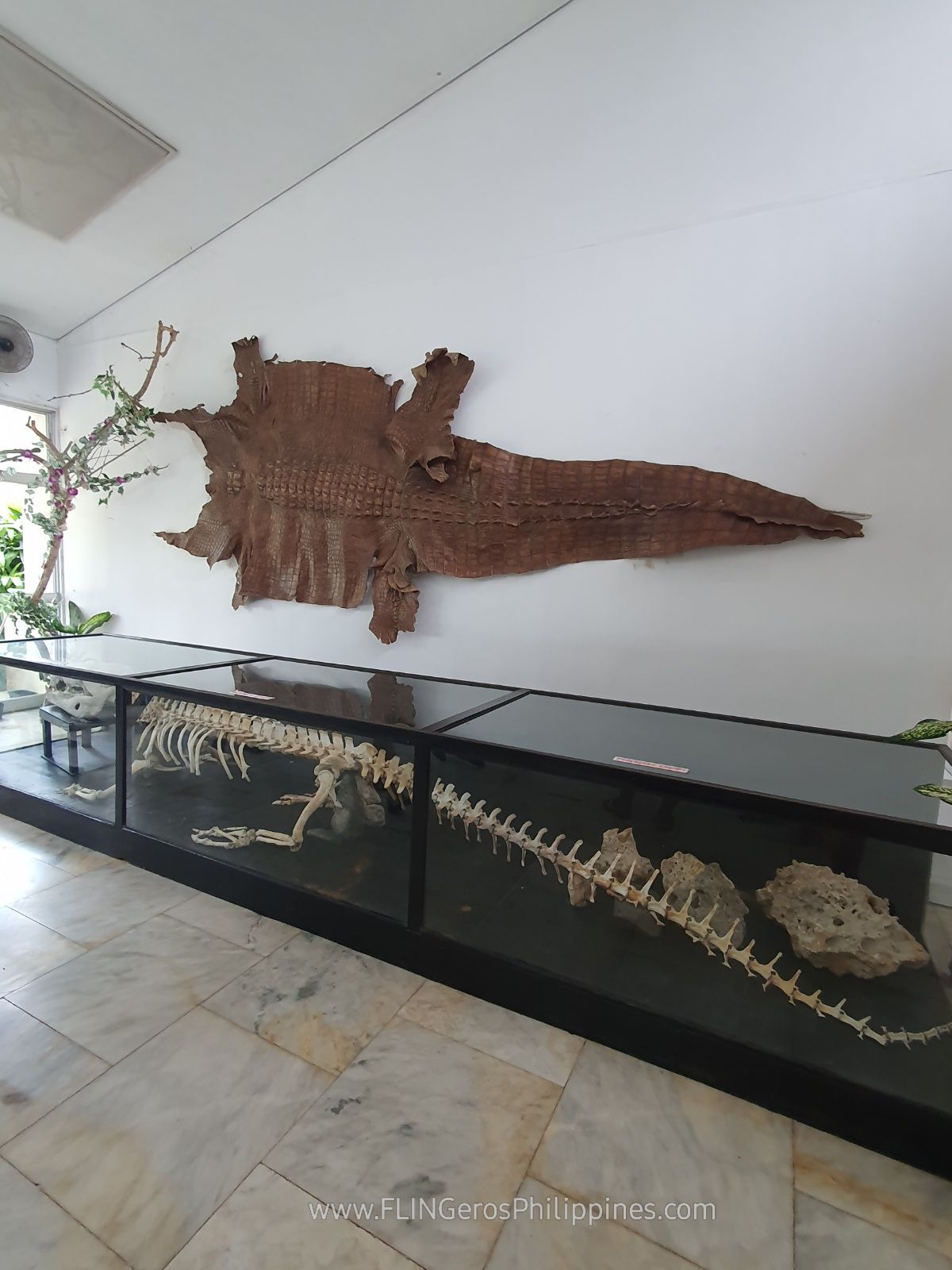 The tour starts in an exhibition hall where you'll see a huge and long croc skeleton and its skin. This is one really big and scary crocodile and it was not Lolong but Rio found at the south of Palawan last August 4, 1990.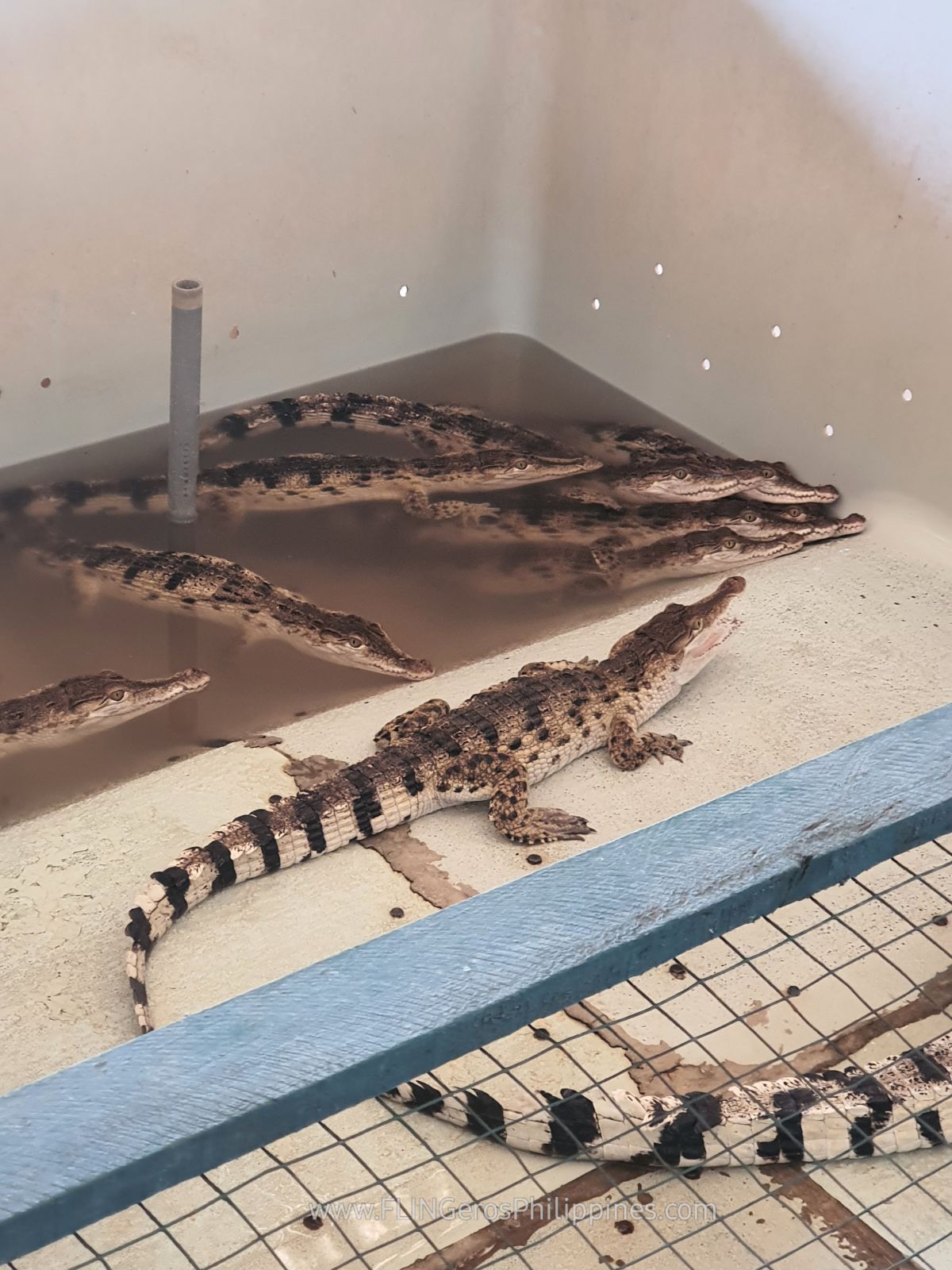 Next was the baby crocodile hatchery where the baby crocodiles are bred and nurtured. There are a lot of baby crocs placed in white tubs where they're being fed and kept. As you walked further, you'll notice that the shape and size of these crocs grow further.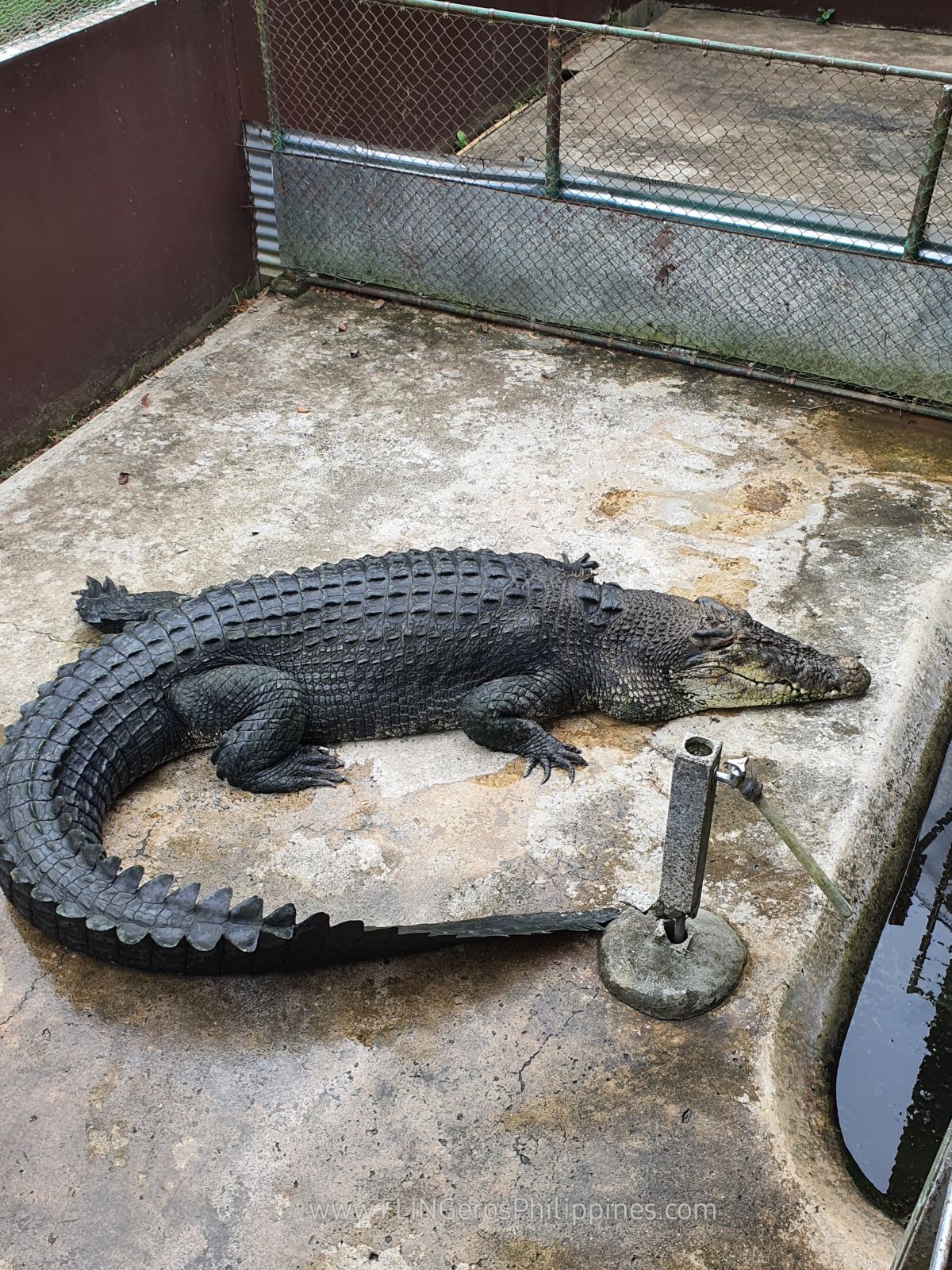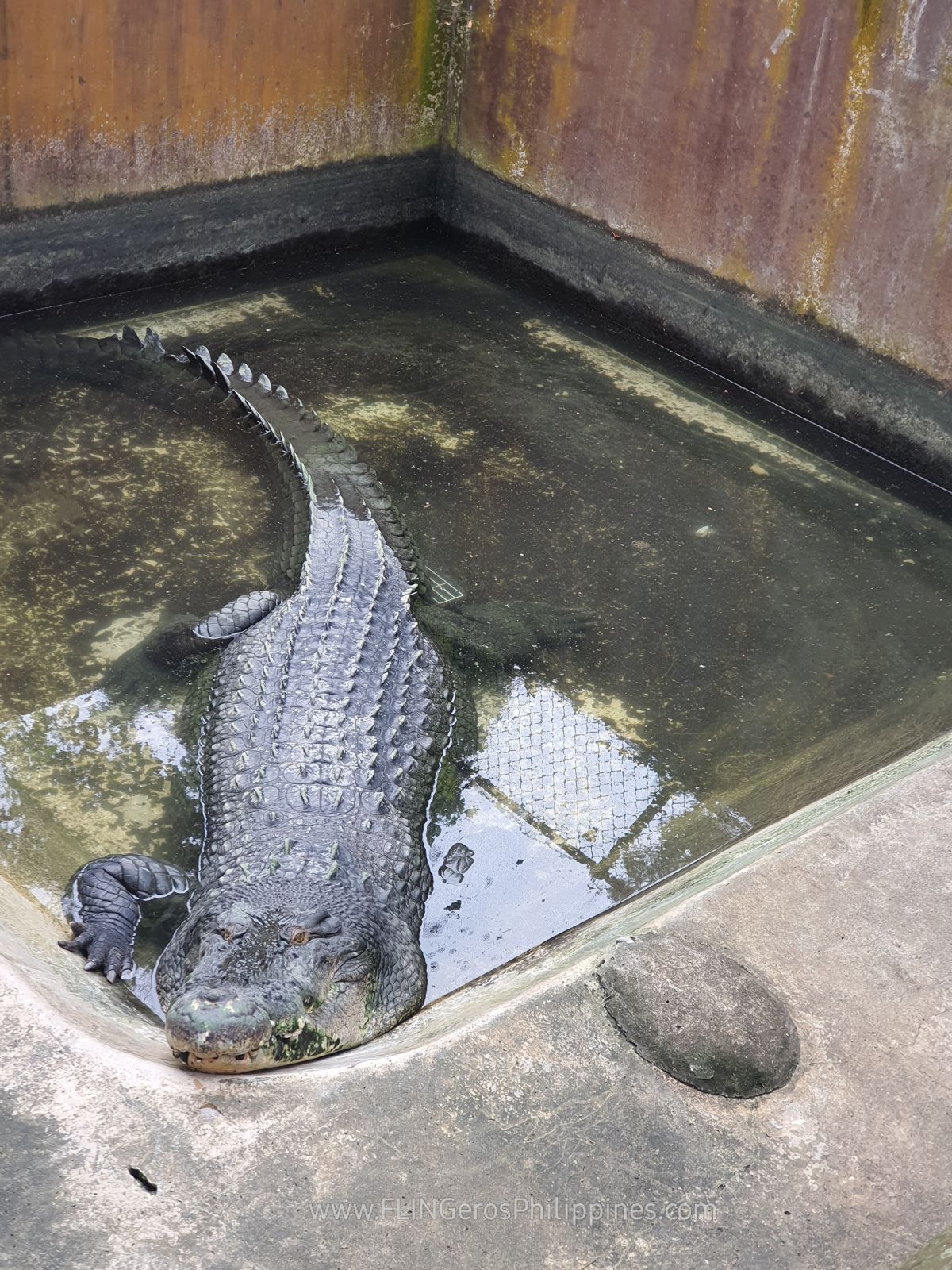 The croc tour ends with the adult crocodiles who are even bigger than humans. Guests walk on an iron trail above the crocodiles where they're caged and fed.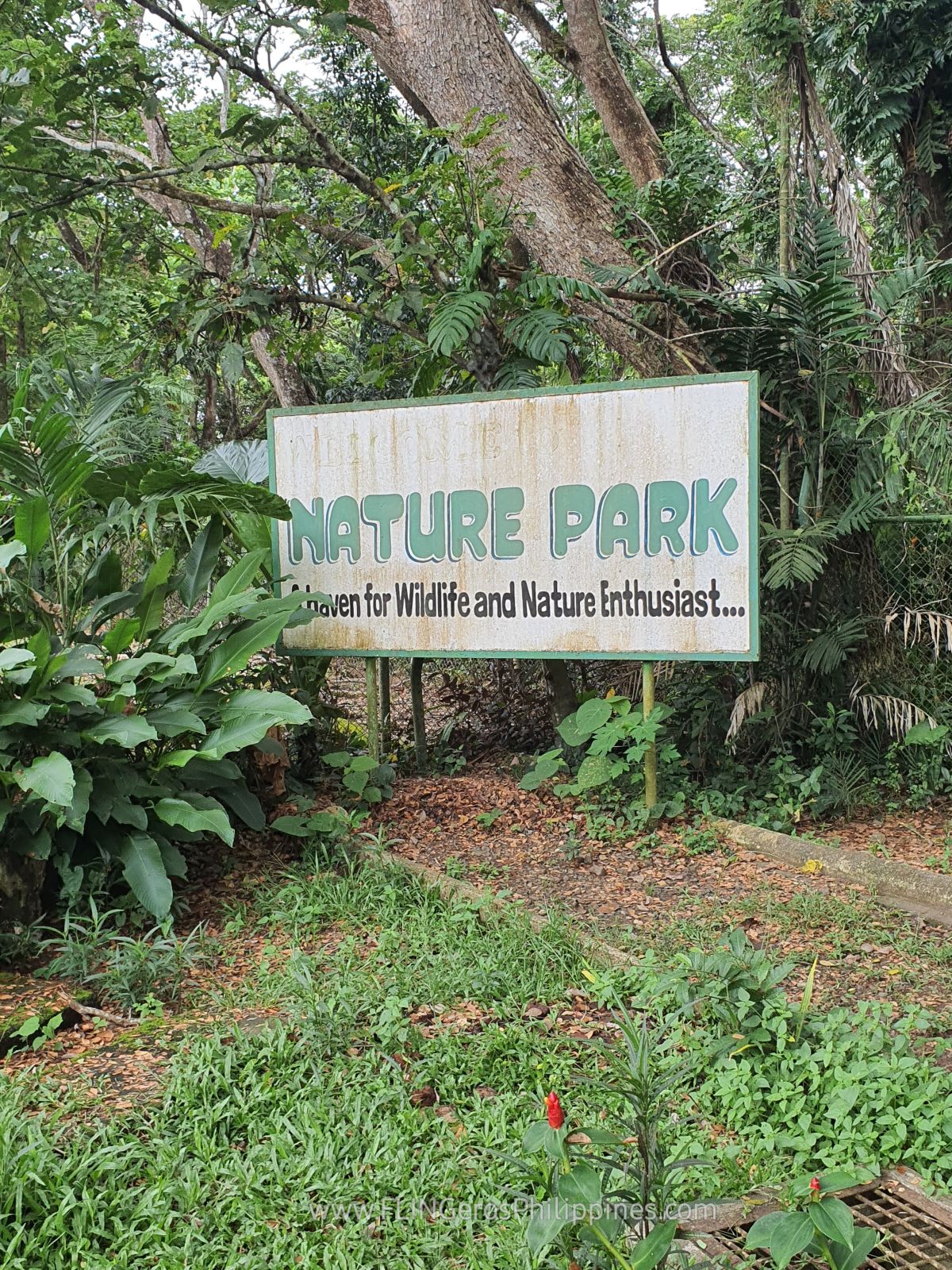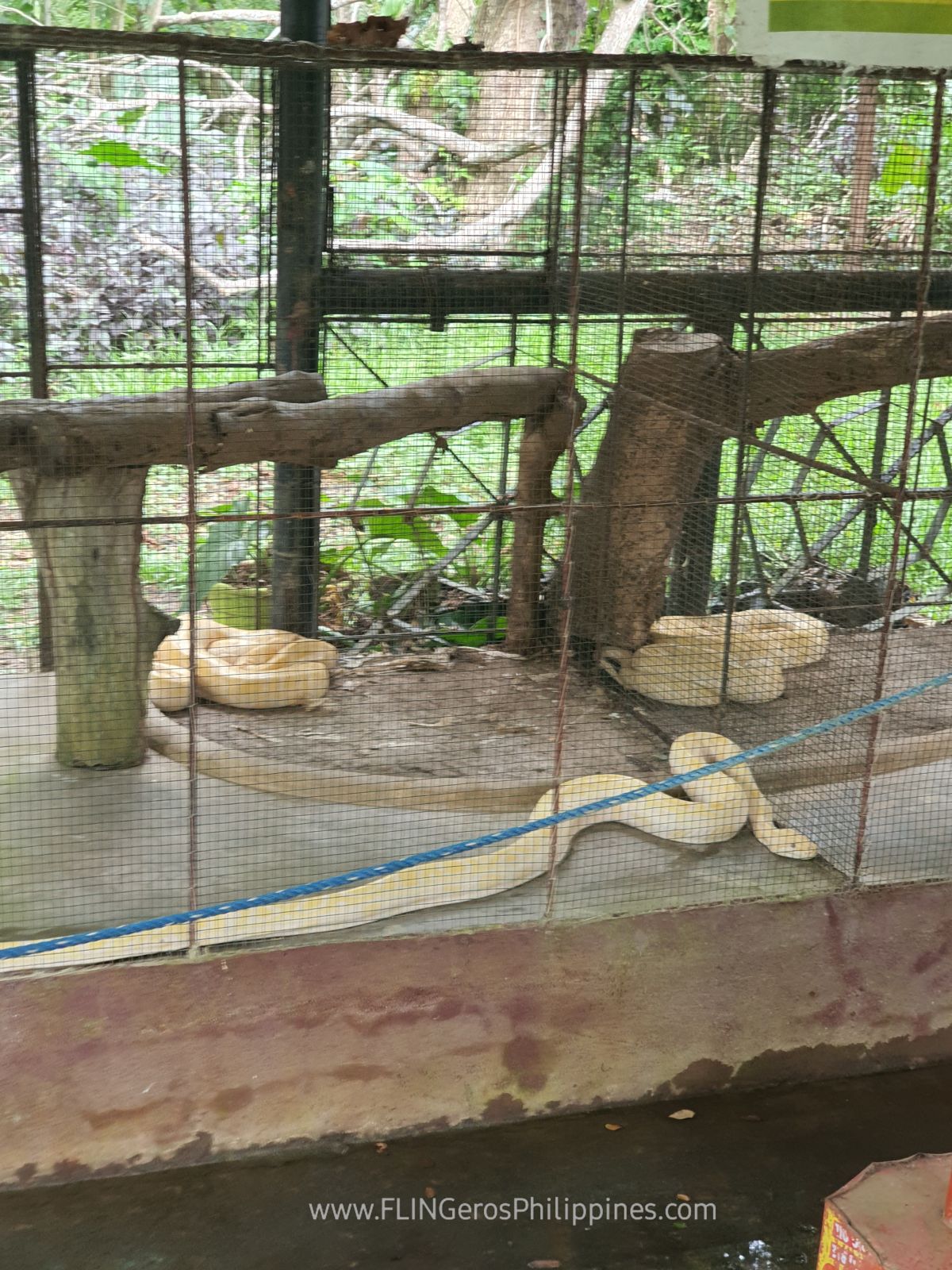 But aside from crocodiles, you may continue on to the next tour beyond the croc enclosures. There are other species you get to see such as birds, reptiles, Palawan Porcupine, Palawan Bearcat and other endangered species.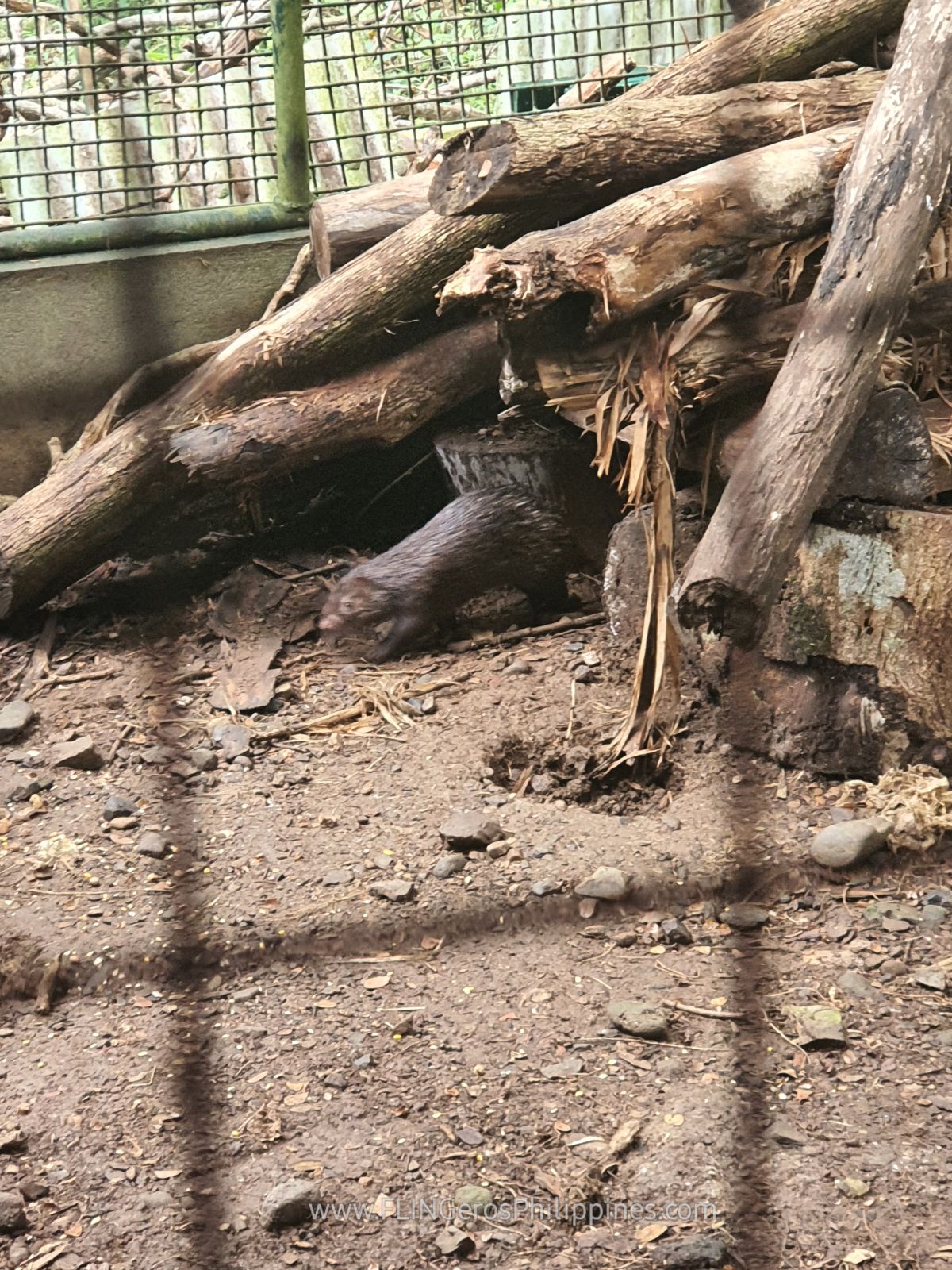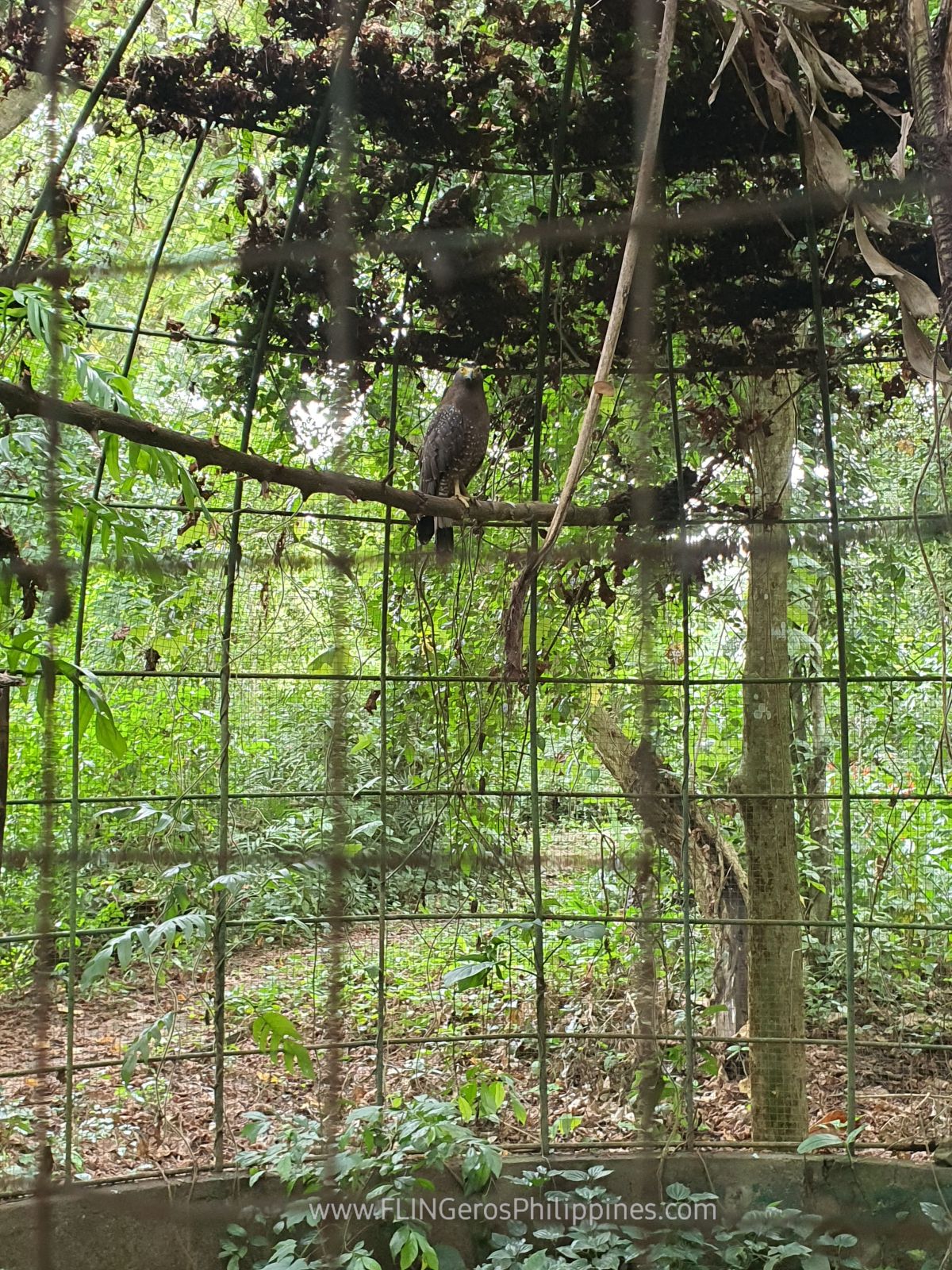 The guests are treated with a once in a lifestime experience of getting close, but not too close to these wild and endangered animals and somehow learn on the need to preserve them however scary and big they are because they are all part of the balance of nature.
Address: Mitra Rd, Puerto Princesa, Palawan
Facebook: https://www.facebook.com/pwrcc2014
Contact#: +63 995 033 8967
Email: pwrcc.nrdc@gmail.com
9. Cleopatra's Needle



The iconic Mount Cleopatra's Needle is Puerto Princesa's highest peak and is located at the North of Puerto Princesa Palawan, near the world-renowned Puerto Princesa Subterranean River National Park or the Underground River. This is declared as a critical habitat since it is one of the oldest and most diverse forests in the Philippines and home to countless endemic species.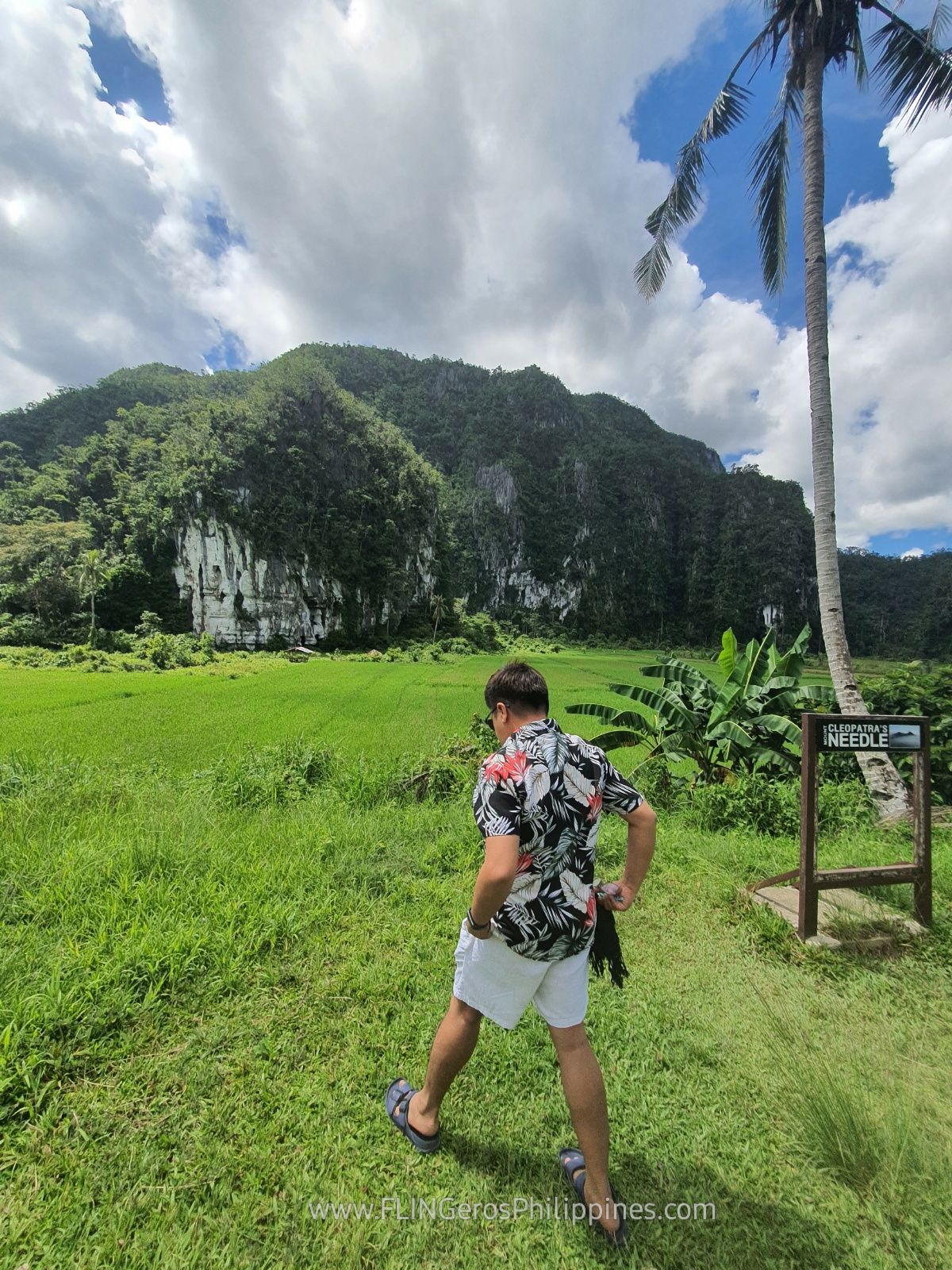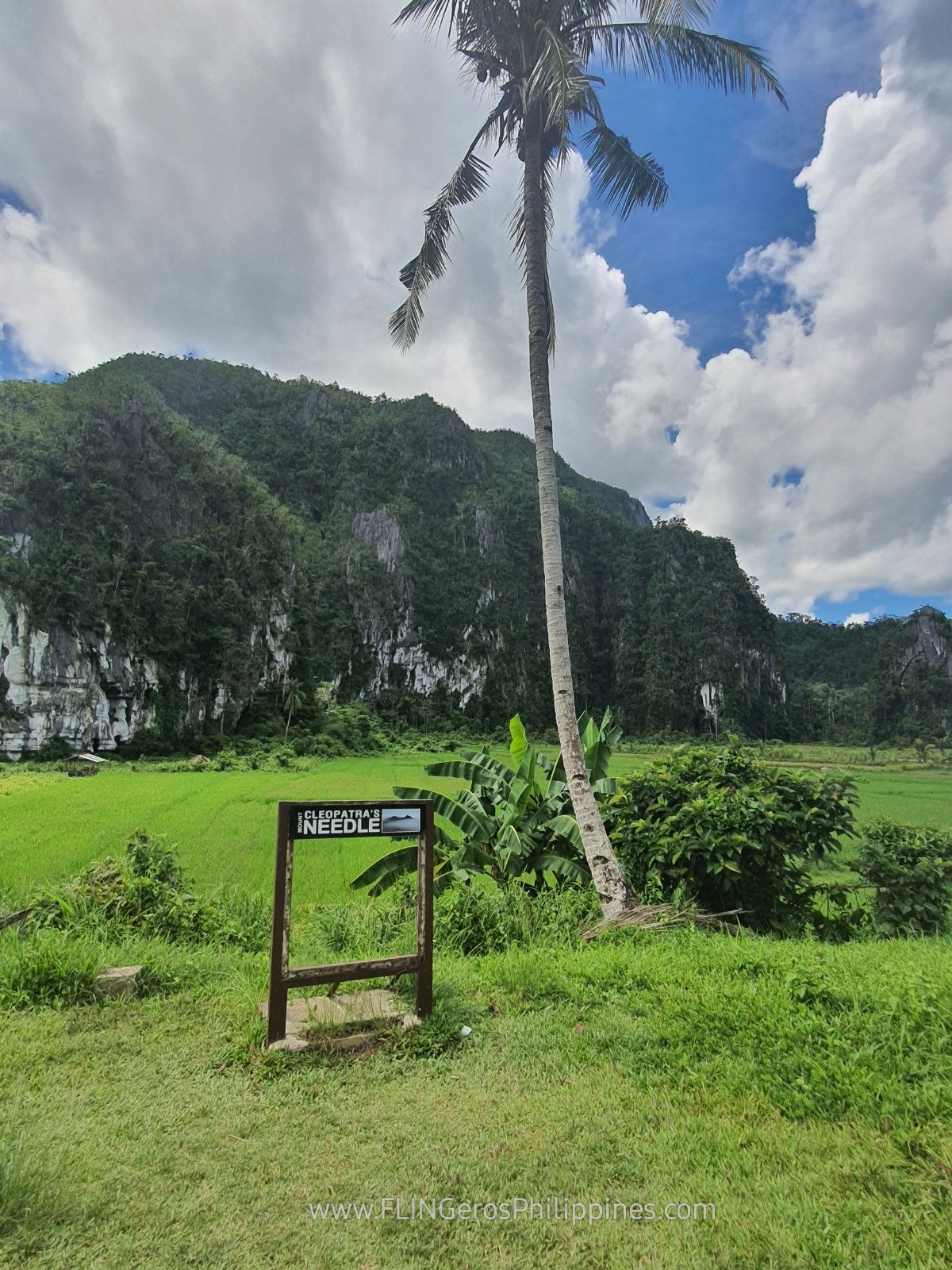 This hill resembles an elephant's outline (naturally named Mt. elephant by the locals) but is called Cleopatra's Needle because of the obelisk-like structure that is found in its peak.
If you are a fan of
The Amazing Race
, you will remember this as one of their pit stop.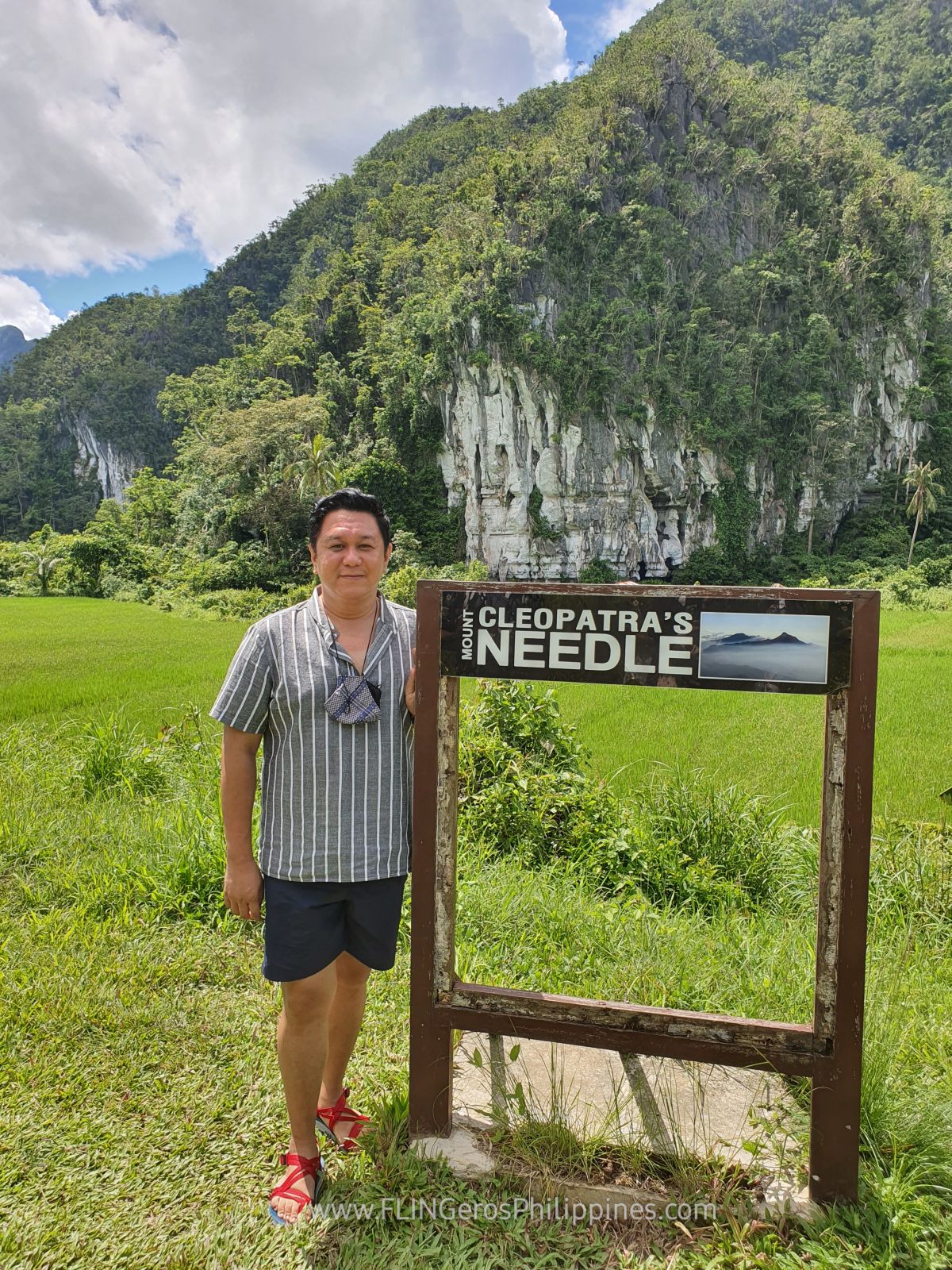 Address: Northern part of Puerto Princesa, near the world-renowned Puerto Princesa Subterranean River National Park

10. Subterranean River National Park or the Underground River
The last and definitely not the least is to visit this UNESCO World Heritage Site. You should not forget to visit 1 (one) of the 7 (seven) Wonders of Nature! It's a totally different experience where one paddles in the dark and hear only the sound of the bats and water (or bat/bird poop or urine) dripping from the ceiling.
Check out my experience here:
Enjoy a limited but unobstructed view of the world inside the natural limestone formations, around 8.2-kilometer-long underground river boasts jaw-dropping cave formations, and stunning limestone cliffs. However, only a portion of the river, around 4.3km, is allowed for tourist explorations.
Boat riders act as tourist guides inside the cave. They point to different limestone formations that form a certain image: vegetable, fruit, and even some religious persons. It's just so difficult to fathom how nature was able to this on its own but I surrender to the beauty
Address: Saint Paul Mountain Range on the western coast of the island of Palawan, about 80 kilometers north of the city of Puerto Princesa

Website: https://undergroundriver.puertoprincesa.ph/
Tel. Nos. (48) 434-2509/ (48) 7230904
Email: undergroundriver_ppsrnp@yahoo.com
Truly befitting their slogan of "Where nature begins and never ends.", Puerto Princesa proves that nature does not really. There is still a lot to explore but at least you know where to start.
If you want a worry-free itinerary like ours,
we had our Puerto Princesa tour organized by the Puerto Princesa Tourism office, you may contact them with the information below.

Address:
2nd Floor New Green Cityhall Sta. Monica Heights, Puerto Princesa, Philippines, 5300
Contact#: 0929 675 5819 |

0953 335 5070



Email:
puertoturismo@yahoo.com
For more information, follow Puerto Princesa tourism in their social media accounts:

#BaragatansaPalawanFestival2022 #FlingerosPH #FoodFlingsPH #SaanSaPH #FlingerosPhilippines #PuertoPrincesa #PuertoPrincesa #Palawan #PuertoPrincesaCity