- Advertisement -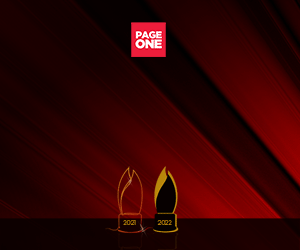 Hundreds of students from Luzon have received free eye care to help them with their productivity and well-being as SKY partnered with the Asian Eye Institute to bring the "Kislap Mata: Malinaw na Mata, Malinaw na Kinabukasan" project.
Beneficiaries of the eye care program held in San Isidro Elementary School, San Jose del Monte, Bulacan, Sto. Tomas North Central School, and at Lagundi Elementary School, Morong, Rizal received free consultation, proper eye care workshops, and prescription glasses.
Zacquia Chua and Cassandra Baral of Lagundi Elementary School have difficulty in reading and catching up in class because of their poor eyesight. But as two of the beneficiaries of the eye care project, their glasses have been replaced.
"Mas makakapag-aral na po akong mabuti kasi makakakita na po akong mas maigi, salamat po sa SKY at Asian Eye" Cassandra said.
Across the various legs of the project, 575 students have attended the eye talks, 338 have received eye checkups, 108 have been given eye glasses while 23 have been referred to clinics for further checkup at Asian Eye Institute's EyeSite is an ambulatory eye center with branches located in St. Frances Cabrini Medical Center in Sto. Tomas, Batangas; SM City Fairview; SM City Batangas and SM City Dasmariñas.
"We are happy to be part of this initiative. It gave us an opportunity to teach children what it means to have healthy eyes," shares Asian Eye Institute Chief Operating Officer Alwin S. Sta. Rosa. More than just giving glasses to students that need them, it's also important for children to learn good eye care habits early. "Kids are constantly exposed to technology so it's good practice for them to rest their eyes every 20 minutes of studying or playing on gadgets. It's also an effective way to prevent eye fatigue that can lead to headaches."
Another factor to consider is good hand hygiene. Sta. Rosa adds, "We also remind children not to rub or scratch their eyes, because it's the best way to avoid eye irritation or infections like sore eyes."
To further support the aim of improving the students' school performance, SKYcable and SKYdirect connections were donated to each school.
"We feel privileged and blessed that our students have been chosen as recipients of the 'Kislap Mata' program of SKYcable. Eyesight is very important for students. Without healthy eyes, they won't be able to understand and read their lessons. Thank you very much to SKYcable and Asian Eye. Of all the schools in the Philippines, Morong got picked," Lagundi Elementary School principal Claire Rino said.
SKY Head of Integrated Marketing Gidgette Faustino, shared SKYcable's eagerness to help students, "We at SKY are grateful for the opportunity to help in any way we can, we envisioned 'Kislap Mata' project to help select students learn in their full capacity and more comfortably with clearer eyesight. We look forward to more learning advocacies that will help promote learning and education in the country," she enthused.
Asian Eye Institute is a world-class eye institute that put the Philippines on the map of quality health care. It started in 2001, and provides a full range of specialized medical services, delivering safety and comfort of modern facilities, with some of the most advanced technology worldwide.
For more information on SKY, visit mysky.com.ph. For updates, follow @abscbnpr on Facebook, Twitter, and Instagram or visit www.abs-cbn.com/newsroom.