Had the chance to taste the delish offerings of Kai Neo Japanese Cusine at a Tech launch event at the Ayala Museum.
Kai Neo Japanese Cuisine is by Chef Gilbert Pangilinan which serves contemporary Japanese cuisine. From research, the restaurant is located at Greenbelt which is just near the Ayala Museum, the venue of our event.
Here was our menu for that day: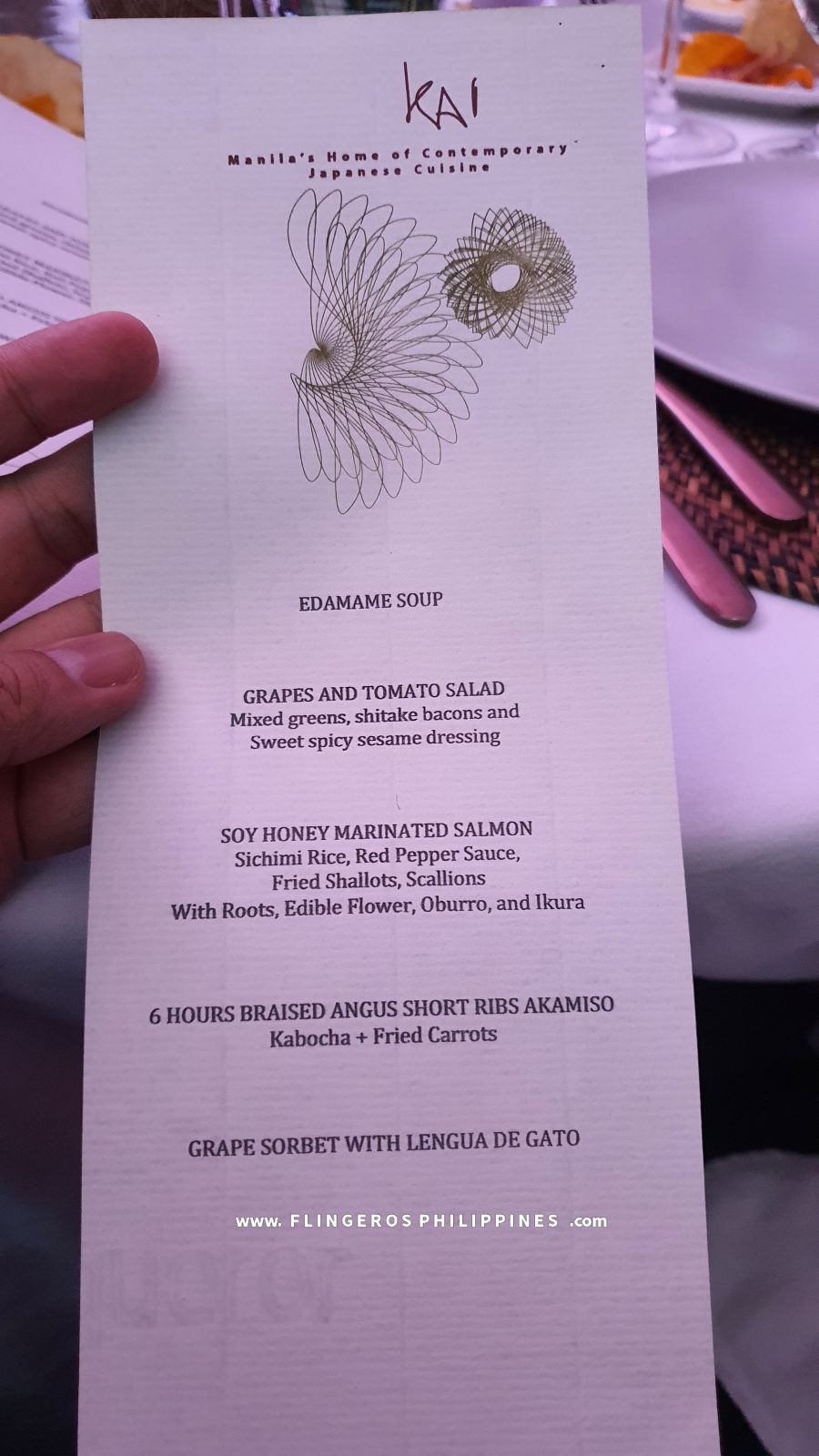 Edamame Soup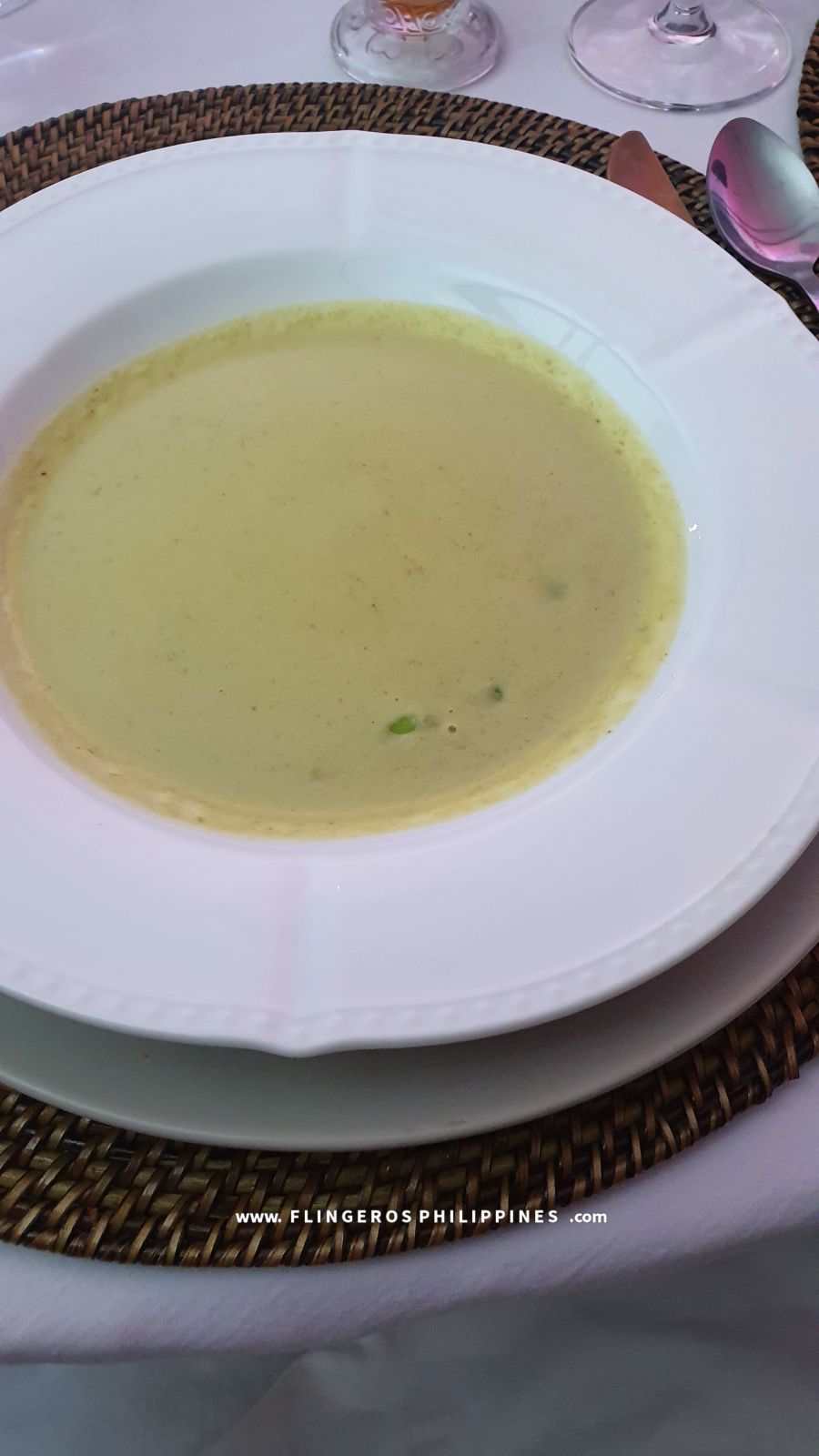 I've always eaten Edamame as it is but never in a soup. A subtle-flavored puréed edamame soup carrying a mildly sweet, nutty, and buttery flavor maybe because some cream or milk was added. The soup kinda grows on you and what I love is that soup still had those crunchy bits and pieces of edamame that you can munch on.
Grapes and Tomato Salad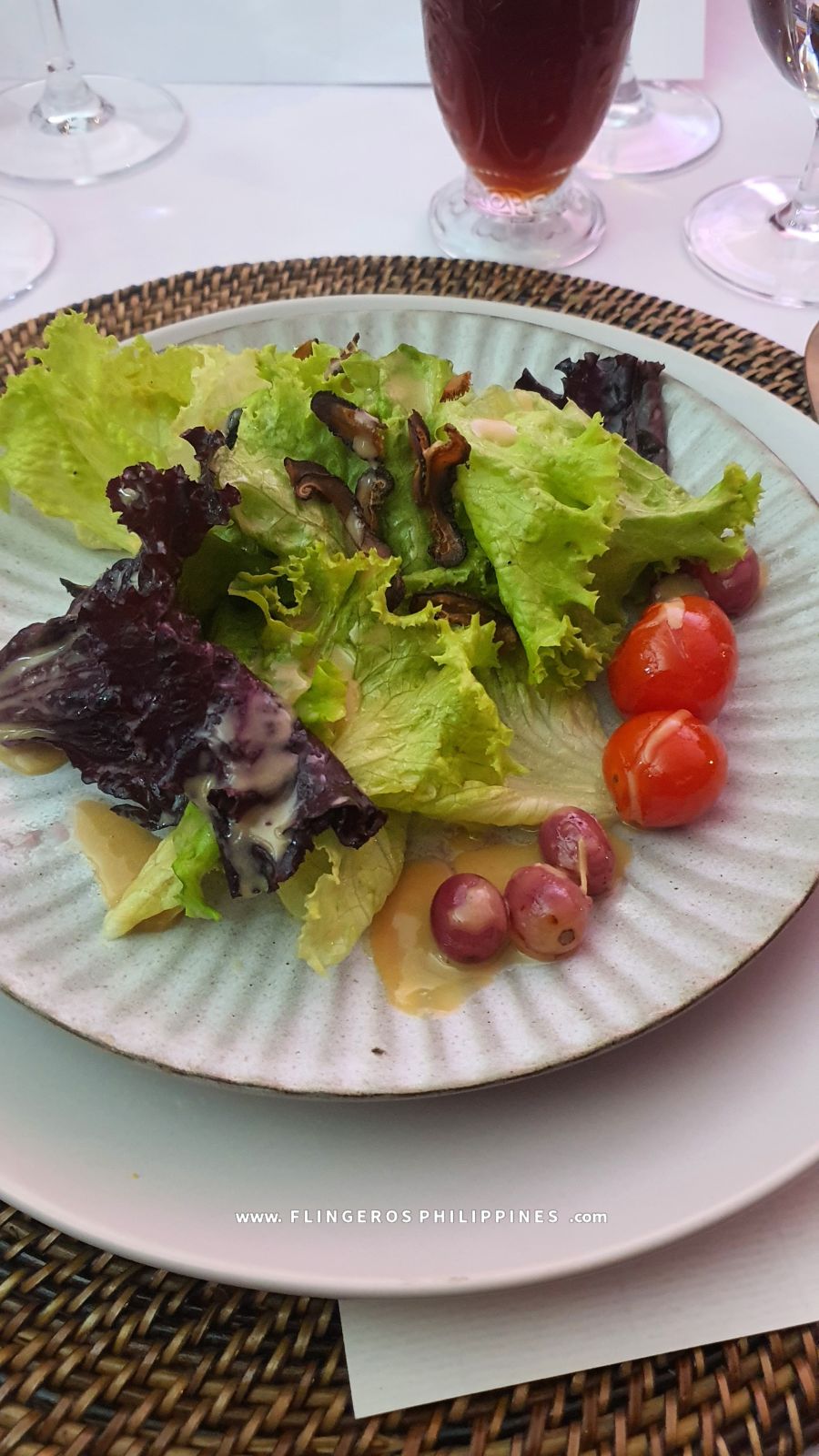 I believe the theme for the dinner was Japanese and grapes. 😁 First time to try a combo of sweet and spicy flavors in a salad dressing. The spiciness was kinda mild so it doesn't overpower the salad. Love the bursts of citrus that added to the salad's freshness.
Soy Honey Marinated Salmon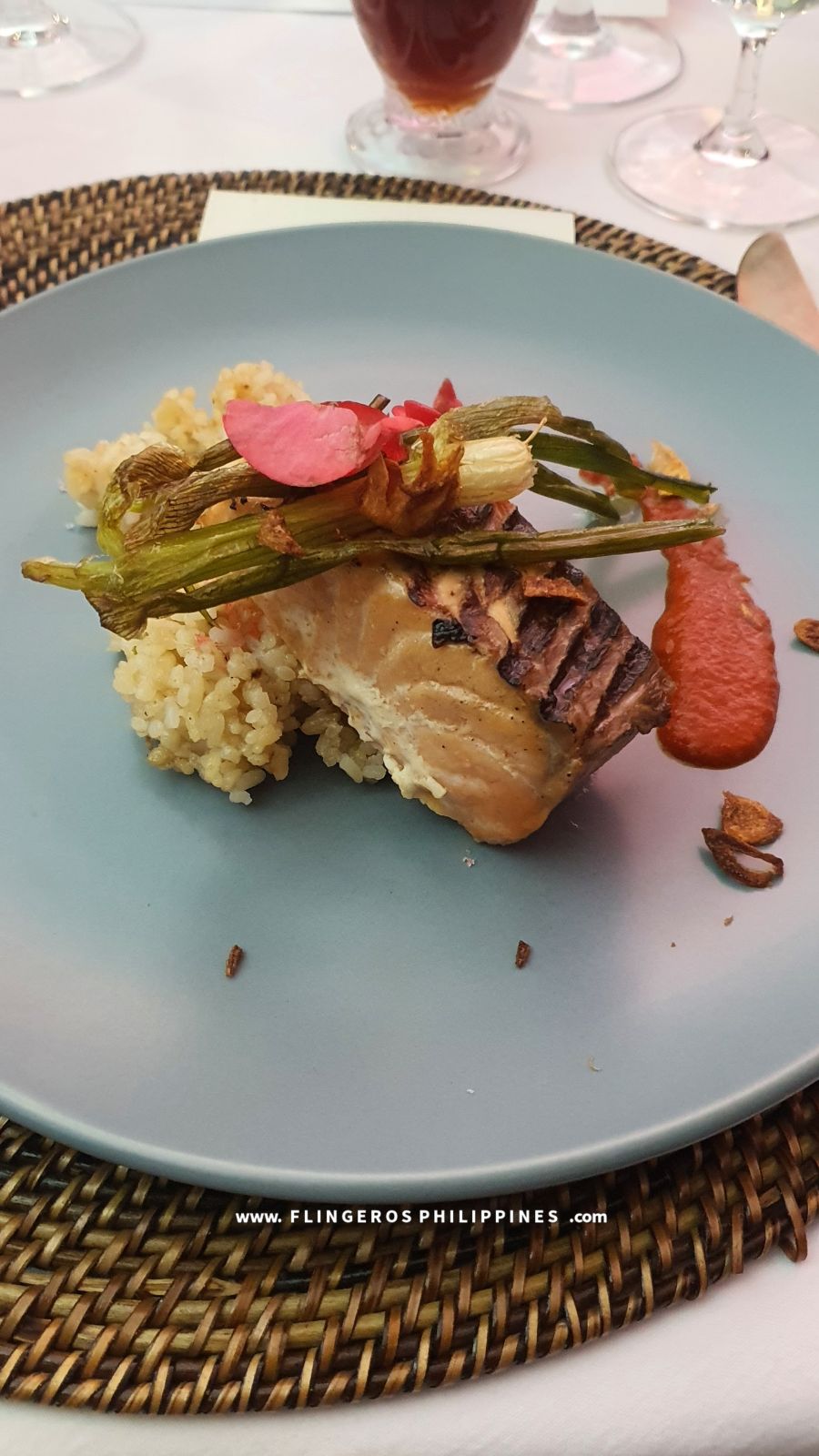 Perfectly cooked salmon sitting on a bed of sichimi rice, a beauty to behold (look at that crispy skin) and is quite a feast for both the eye and the palate. The presentation was exquisite except for the root, would love to taste every element except that too. The red pepper sauce complements the slightly sweet and savory salmon giving it the kick that it needs. The taste of sichimi or '7 spices' in the rice was subtle and is a perfect companion giving another layer of texture to the dish. I am not familiar though about what is an oburro and I was not able to find or taste any ikura.
6 Hours Braised Angus Short Ribs Akamiso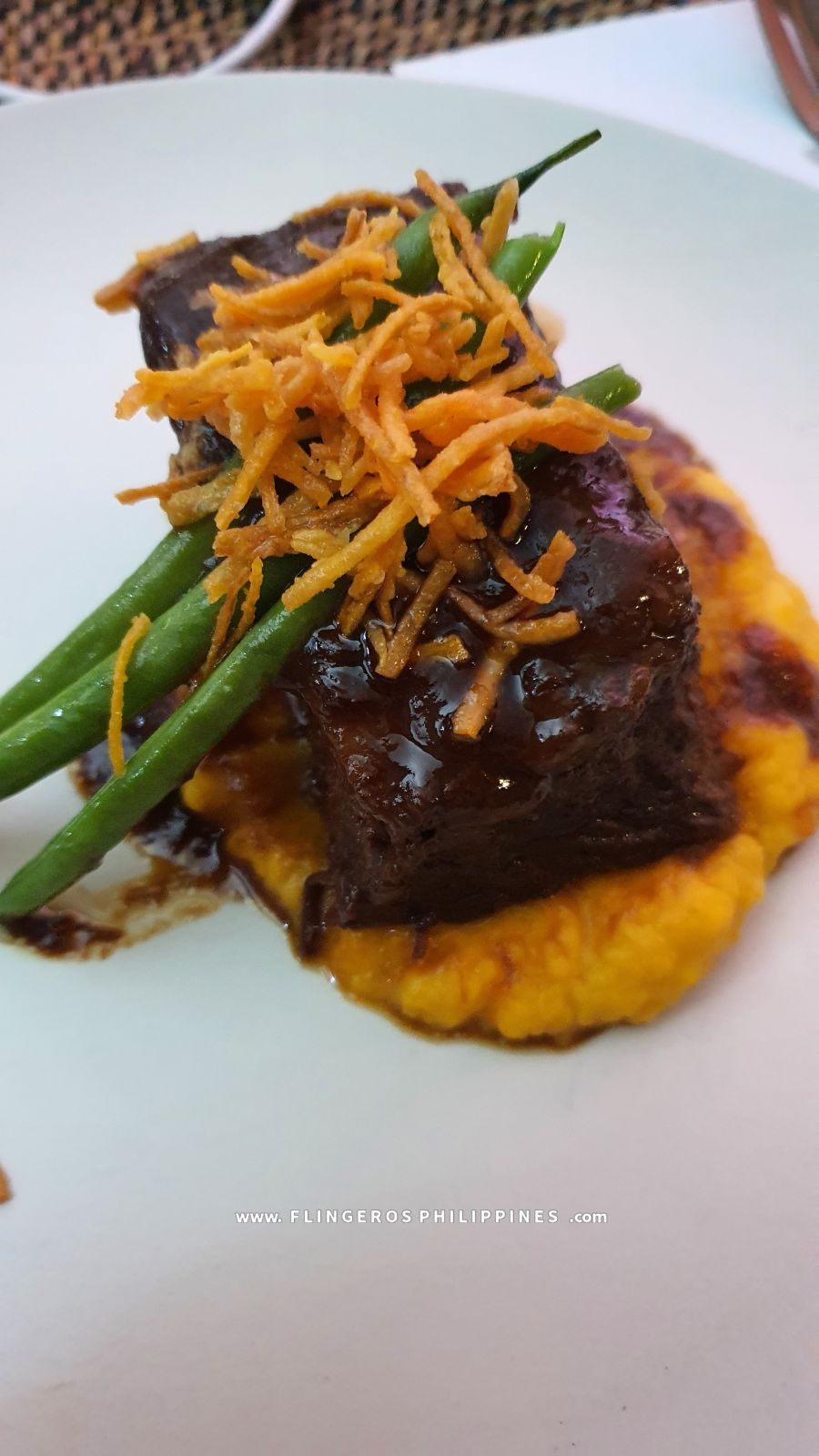 Loved everything about this dish and I am sure any meat-lover would love this too! Fork-tender ribs as in! My fork just glided through this piece of angus beef with that tangy, salty and sweet akamiso sauce. It sits on a bed of mashed kabucha or squash and adorned by french beans and fried carrots giving it the crunchy texture and that extra oomph! A tip or tail end of the bean was not removed though, so minus aesthetic points hihihi
Grapes Sorbet with Lengua De Gato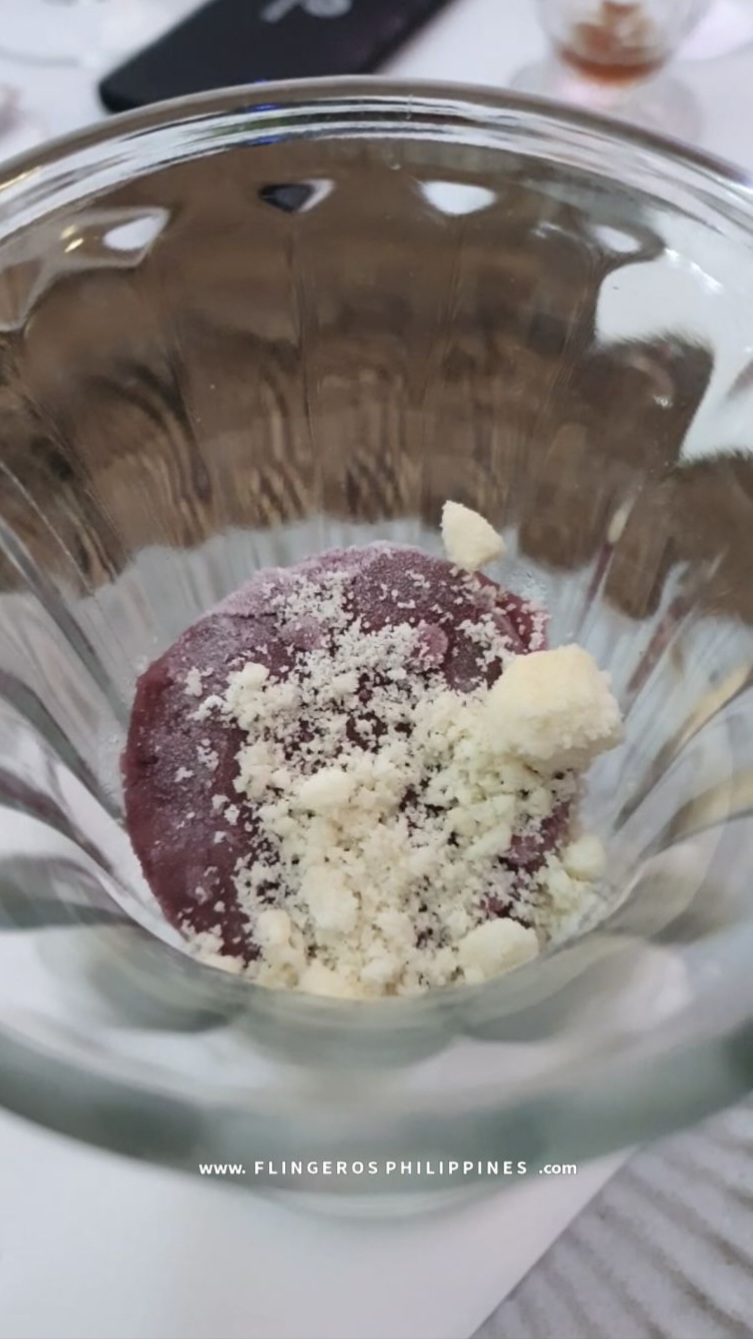 A fresh, tangy, and "cold-hearted" dessert with lengua de gato for texture and touch of sweetness. A different kind of dessert and might be considered more as a palate cleanser. Could have better presentation and would appreciate it if the sorbet was a little softer but yeah it is a nice and light way of ending a meal.
This just gives a glimpse of what Kai Neo Japanese Cuisine offers and I excited to try their other dishes.
LOCATION: Kai Restaurant and Catering. Ground Floor Greenbelt 5, Ayala Center, Makati City (kindly check current availability)
CONTACT#: +639178523654
To know more about Kai Neo Japanese Cuisine, follow them on their FACEBOOK account: https://www.facebook.com/kaigreenbelt