I'M Hotel, the epitome of affordable modern luxury, is thrilled to announce the launch of an exquisite new 3-course meal; featuring a symphony of flavors meticulously crafted by their team of culinary experts. This delectable offering is available at Common Good Express Restaurant and Antidote Bar, providing an extraordinary dining experience to everyone.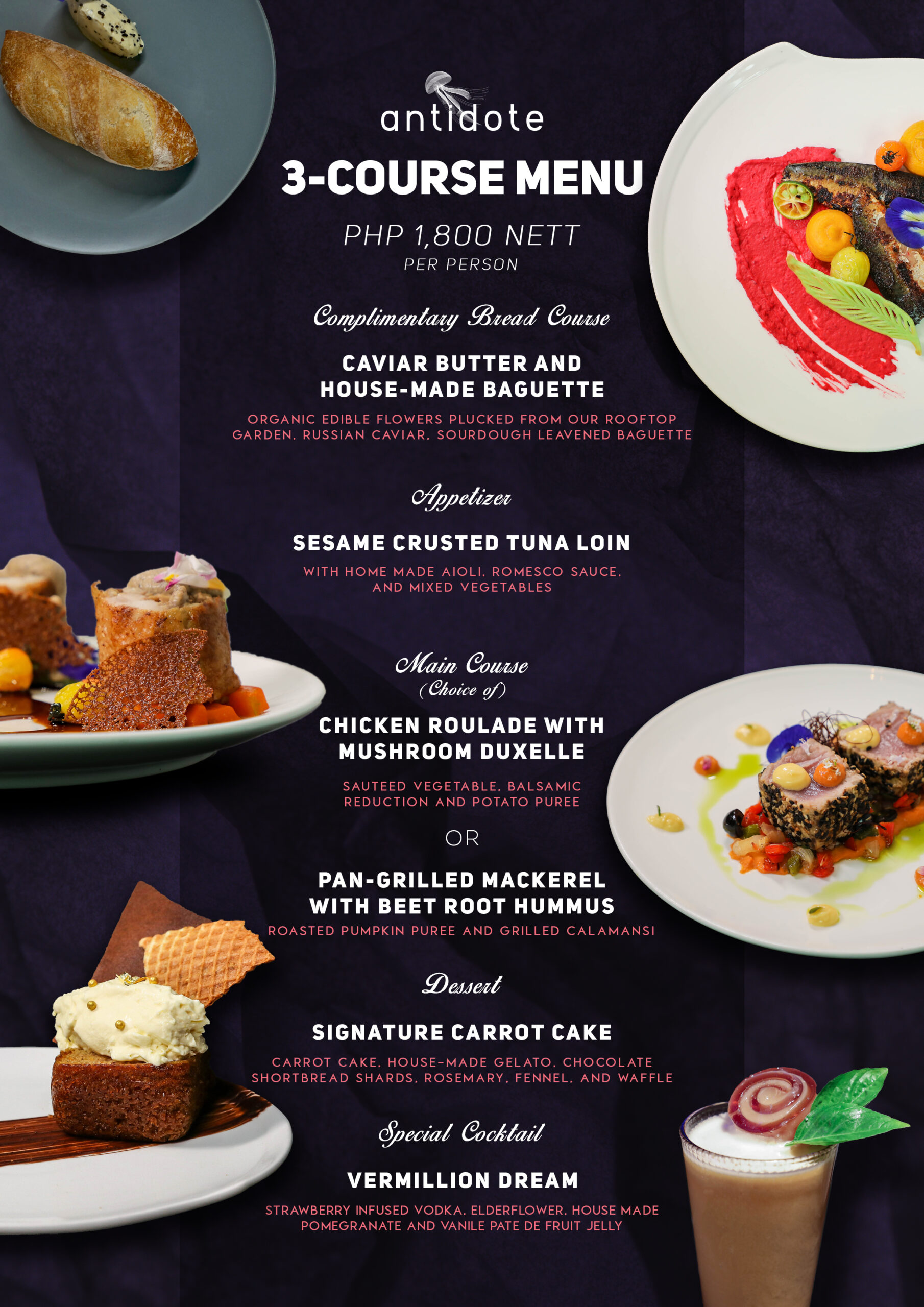 The new menu boasts a carefully curated selection of dishes that combine premium and locally sourced ingredients and innovative cooking techniques; designed to tantalize taste buds and delight palates.
The 3-course menu features the following items:
Complimentary Bread Course:
Caviar Butter and House-made Baguette
Appetizer:
Sesame Crusted Tuna Loin – with House-made Aioli, Romesco Sauce, and Mixed Vegetable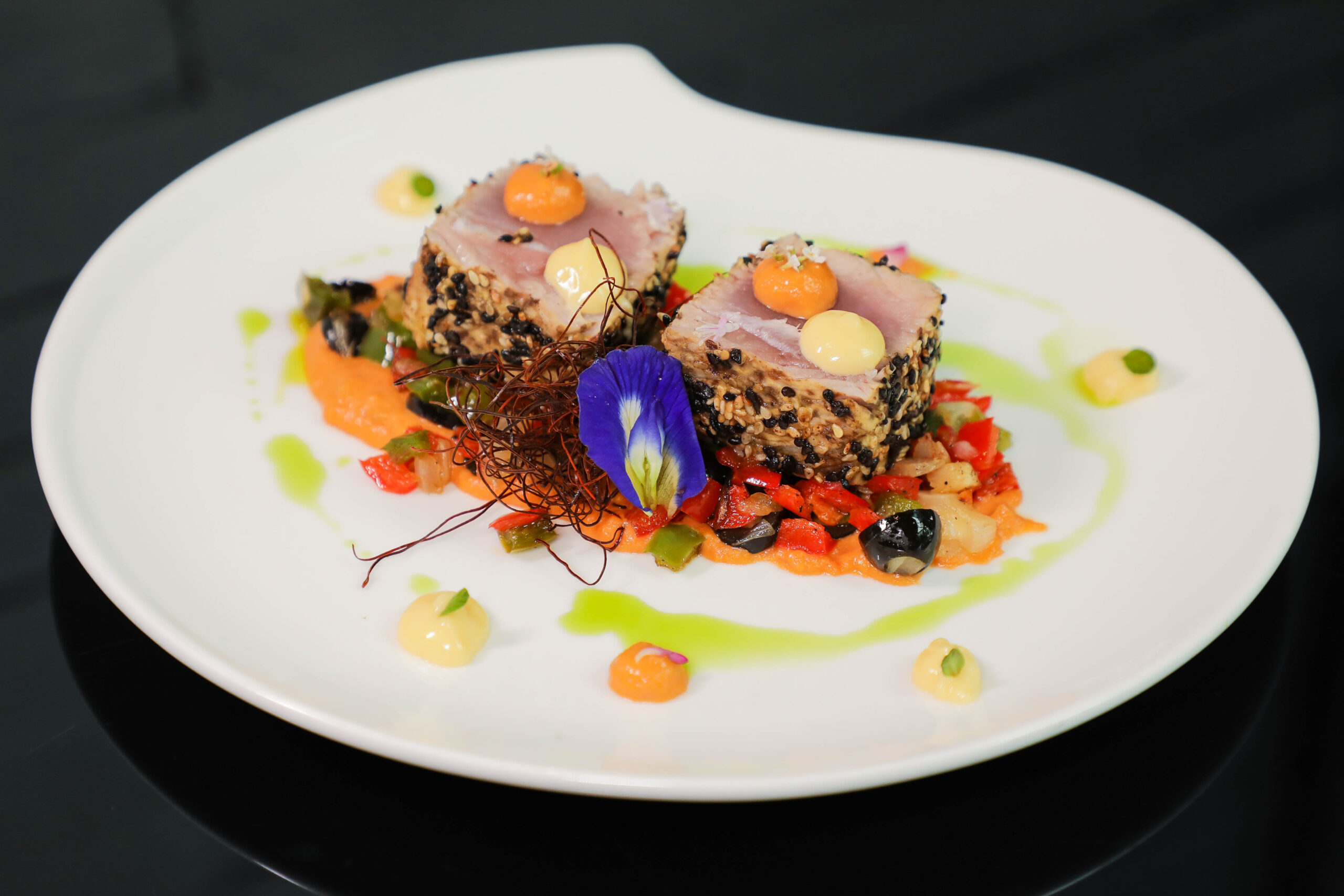 Main Course:
Pan Grilled Mackerel with Beet Root Hummus – Roasted Pumpkin Puree and Grilled Calamansi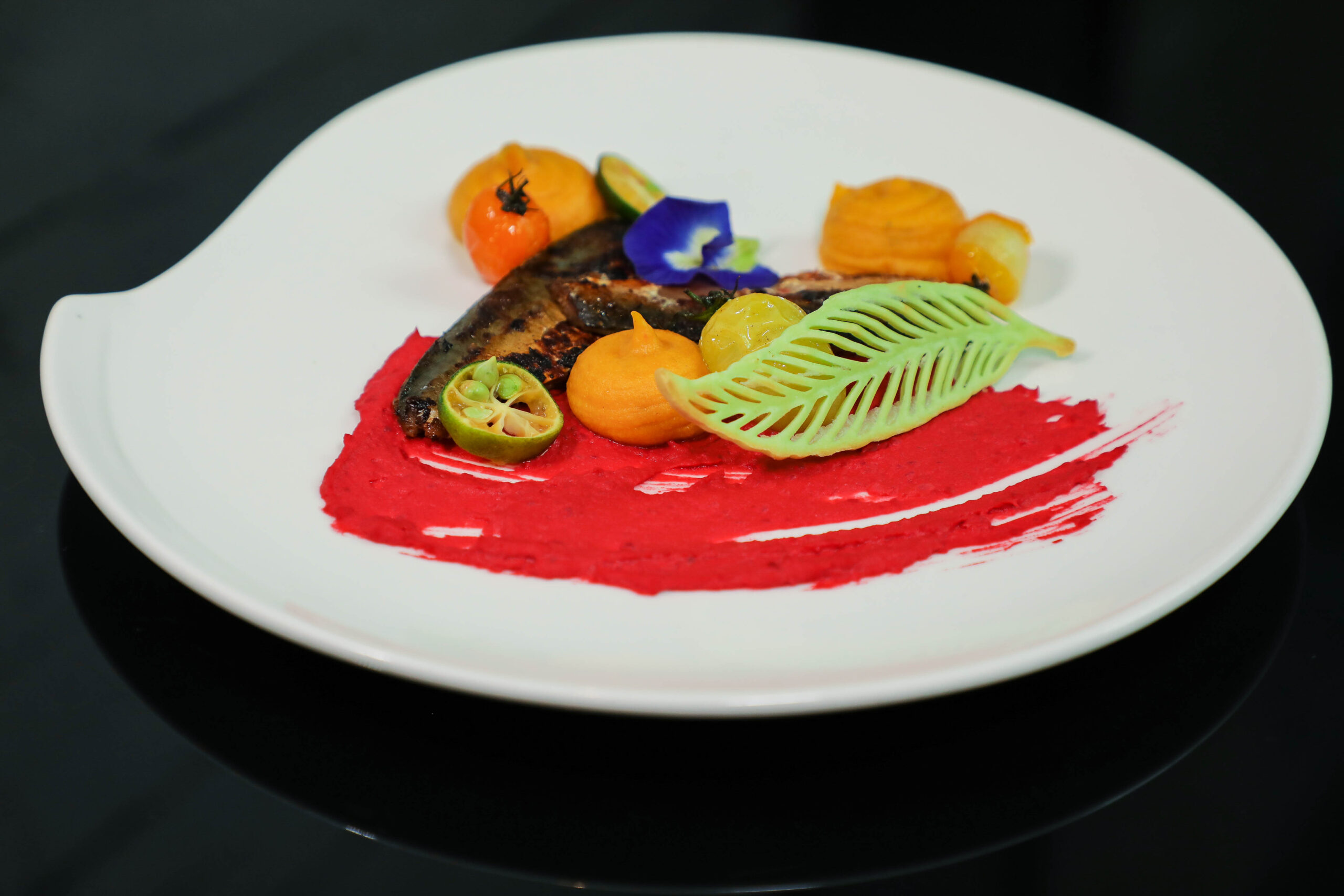 OR
Chicken Roulade with Mushroom Duxelle – Sauteed Vegetable, Balsamic Reduction and Potato Puree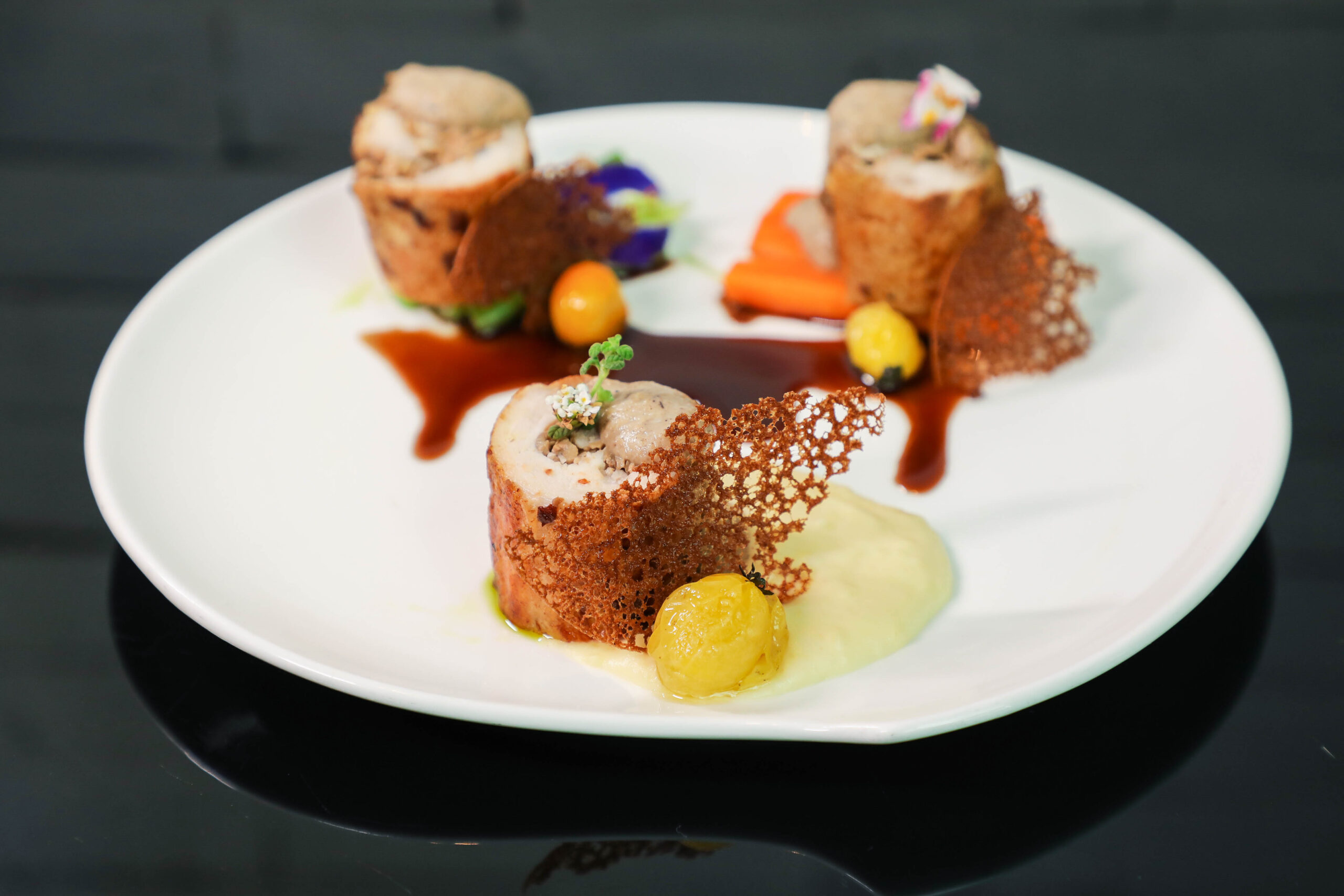 Dessert:
Signature Carrot Cake – Carrot Cake, House-made Gelato, Chocolate Shortbread Shards, Rosemary & Fennel, and Waffle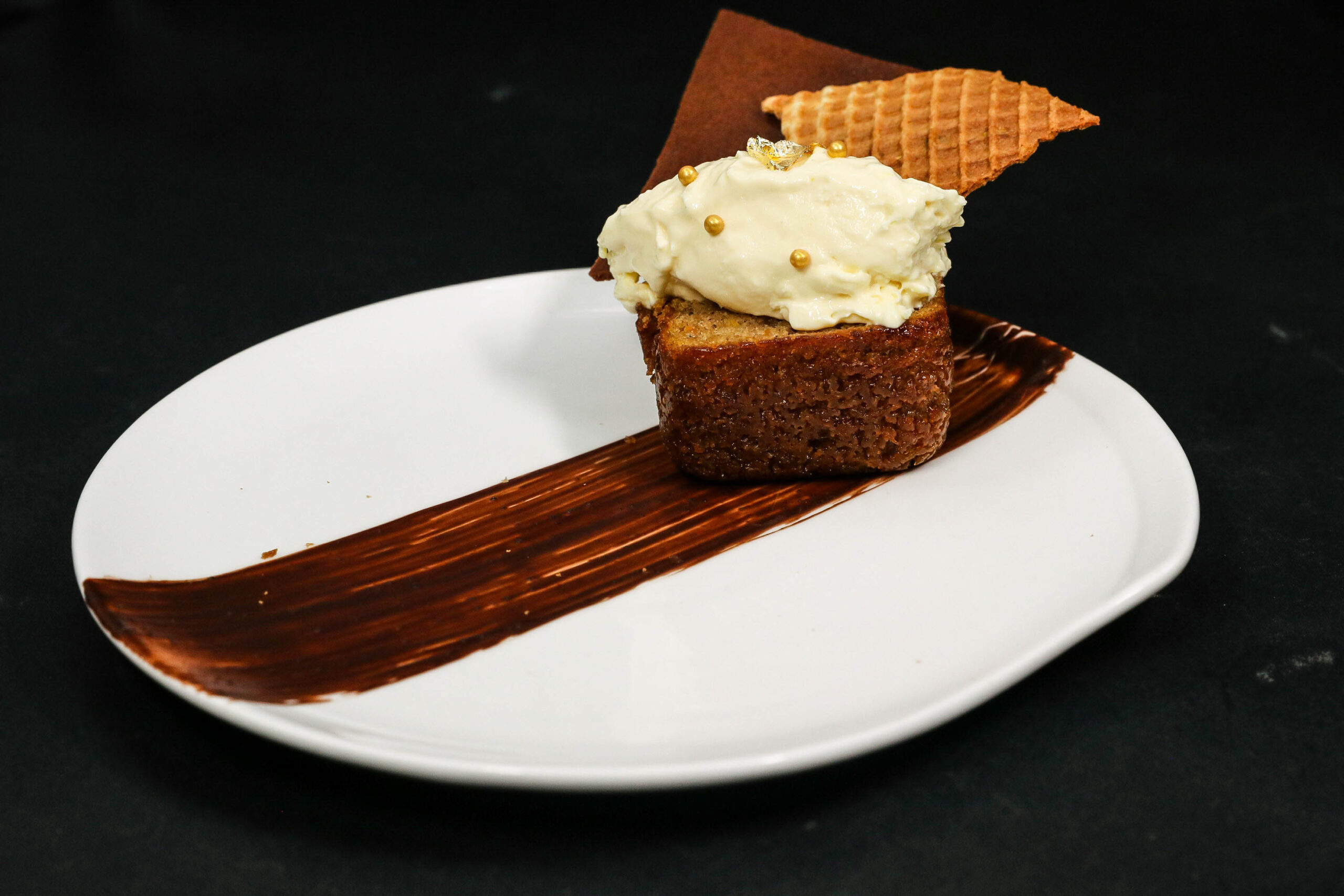 The 3-course dinner is available at Common Good Express for only Php 1,500nett per person and at Antidote Bar for Php 1,800nett per person with a special cocktail – Vermillion Dream. This exquisite concoction features Strawberry-infused Vodka, elderflower, House-made Pomegranate, and Vanile Pate De Fruit Jelly.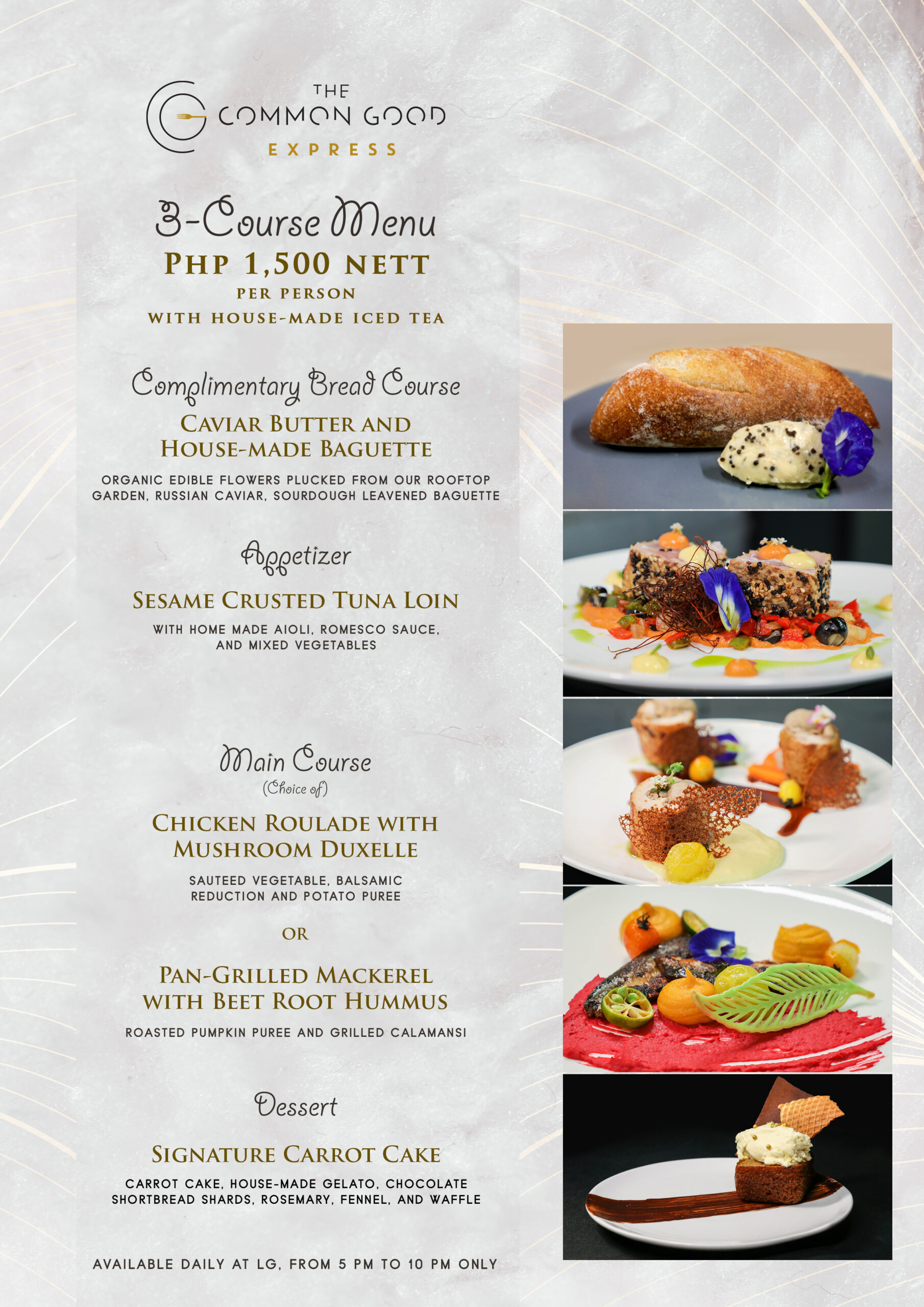 The 3-course dinner is available daily from 5:00 PM to 10:00 PM, making it ideal for a lavish dining experience or special occasions.
To provide a complete experience, I'M Hotel offers staycation and spa package bundles with a delightful 3-course dinner experience, all available for advanced booking.
For bookings and inquiries, call (+63 2) 7755 7888, email reservations@imhotel.com, or visit www.imhotel.com.