To help prevent people from falling into cyber scams, the Bank of the Philippine Islands (BPI), the first bank in the Philippines and in Southeast Asia, partnered with GMA Network, the country's leading broadcast company, and its subsidiary, GMA New Media Inc. (NMI) to launch a public service announcement (PSA) campaign aimed at raising public awareness on cybersecurity.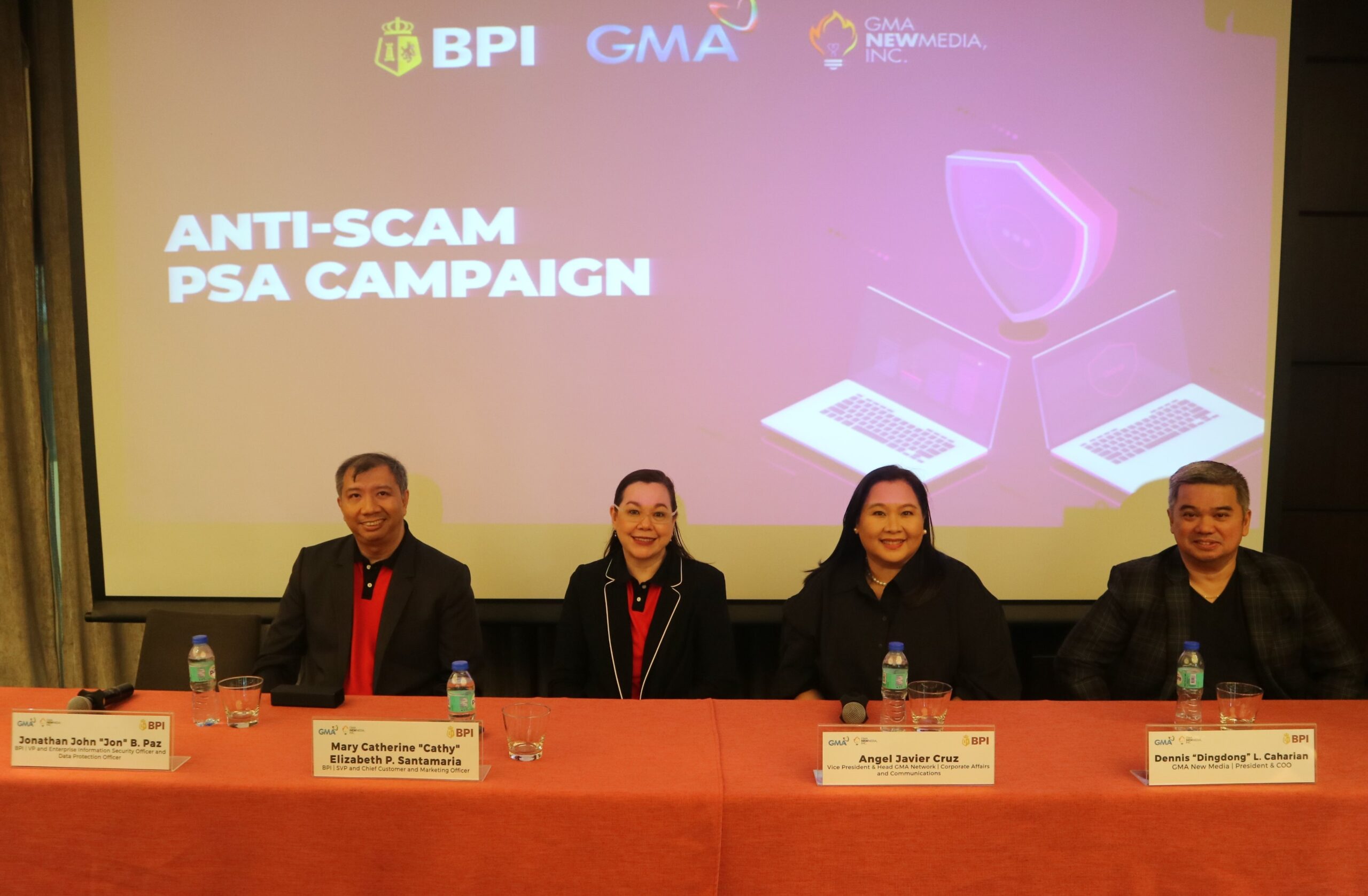 BPI, GMA, and GMA NMI co-produced cybersecurity videos in the form of dramatized PSAs that show the ways fraudsters use common social engineering schemes to dupe people out of their money and the information that should never be shared with anyone to avoid being scammed.
According to Catherine P. Santamaria, BPI Chief Customer and Marketing Officer, "We hear the stories from family, friends and colleagues – these unfortunate experiences are the basis of the "Maging Listo, Wag Magpaloko" campaign.  We all want to reduce cybercrime and protect against unauthorized exploitation of our systems, networks, and technology."
"With this partnership, we hope to change the behavior of banking clients so that they become more vigilant against cyber scams and will never share any confidential information such as card security details, passwords, and One-Time PINs (OTPs) with anyone. We all share responsibility in keeping personal data safe, and this shared responsibility can only be sustained when we all work together," said Jonathan John Paz, BPI Enterprise Information Security Officer and Data Protection Officer.
For her part, Angela Javier Cruz, Vice President and Head of GMA Corporate Affairs and Communications said, "Along with the rise of electronic or digital channels, cyberattacks on retail customers using mobile and internet applications for their financial transactions have increased. As a media company, we see the need to conduct customer education campaigns against online scams and social engineering schemes such as phishing, smishing, and vishing."
"With this partnership, we can arm individuals with ways to protect themselves from cyber threats and stay safe online and, in the long run, help create a culture of cybersecurity awareness that is essential in the digital age. It all starts with education," Dennis Augusto L. Caharian, GMA New Media, Inc. President & Chief Operating Officer.
The Sparkle artists featured in the PSA campaign are Kapuso Primetime Princess Barbie Forteza, Pambansang Ginoo David Licauco, comedian Betong Sumaya, versatile TV personality Maey Bautista, and Filipino actor and model Martin del Rosario.
The PSAs will air on GMA's free-to-air channels GMA-7 and GTV; on its digital channels Heart of Asia and I Heart Movies; and on the Kapuso Network's digital platforms. BPI will showcase the PSAs on its official social media accounts and in its branches across the country.