Allianz PNB Life and the Philippine National Bank (PNB) are opening opportunities for their customers to take the first step towards a more secure and financially protected future through their brand-new Life Track Station, recently launched at the PNB Financial Center in Pasay City.
"The Life Track Station serves as a physical reminder to PNB's customers of the importance of protection and health," said Allianz PNB Life Chief Marketing Officer Gino Riola. "Both organizations share the same customer-centric values, so we want to ensure that, through the Life Track Station, PNB customers know that Allianz's life-changing insurance solutions are available and accessible to them."

"It's a milestone for us, but more importantly, it is a symbol of our joint commitment to the customer…that we will hold the customer's hand, and side by side, look at their financial future and help them create, accumulate, protect and distribute their wealth," said Allianz PNB Life Chief Distribution Officer Christopher Cabognason. "We will stand by them and let them know if they are on the right track in terms of prosperity, health planning, and insurance planning."
The Life Track Station at PNB Financial Center features standees of Allianz PNB Life's ambassadors, Olympic pole vaulter EJ Obiena and volleyball phenom Alyssa Valdez. Its design is new and fresh, with an emphasis on protection and health, as well as Allianz PNB Life's mantra, "Confidence in Tomorrow".

One of the insurance products customers can avail at the Life Track Station is Allianz PNB Life's eAZy Health, a 5-year renewable term insurance solution that provides life insurance coverage with protection against critical illness, accident, and disability. Financial advisors will also be present for consultation to PNB customers who are interested in Allianz PNB Life's insurance offerings.
"The Life Track Station, it represents two things. First is the good relationship between Allianz PNB Life and PNB, which has enabled us to hit such milestones in the past few years even through the difficulties of the pandemic. Second is the way we put our customers first," said Allianz PNB Life President and CEO, Alexander Grenz. "We succeed together because we share in our purpose of securing the future of Filipinos."
The bancassurance partnership between Allianz PNB Life and PNB is considered the strongest in the industry, earning Php 3.7 billion in New Business Annualized Premium Equivalent in 2022. Allianz PNB Life was also recently named Life Insurer of the Year at the InsuranceAsia News Awards for Excellence 2022.

Additionally, as Allianz PNB Life is ranked #1 in single-premium plans and investments, the company is looking to also become #1 in protection and health – something that can be made achievable through the Life Track Stations.
"It is remarkable that we became the number one bancassurance partnership in the Philippines, because our partnership is quite young compared to our peers in the industry," said PNB President Florido Casuela. "And here we are, continuously growing the number of PNB clients being served. The Life Track Station, which will be established in every branch soon, makes me confident that we will succeed even more than we already have."
"I think this launch is actually a testament to the never-ending innovations and initiatives that Allianz PNB Life has been embarking on together with PNB," said PNB Head of Retail Banking Sector Adelia Joson. "We are excited about the protection and health services and also the investment opportunities that await our clients, our family and friends. Through the Life Track Station, we will be able to help clients find what insurance solution is best for them."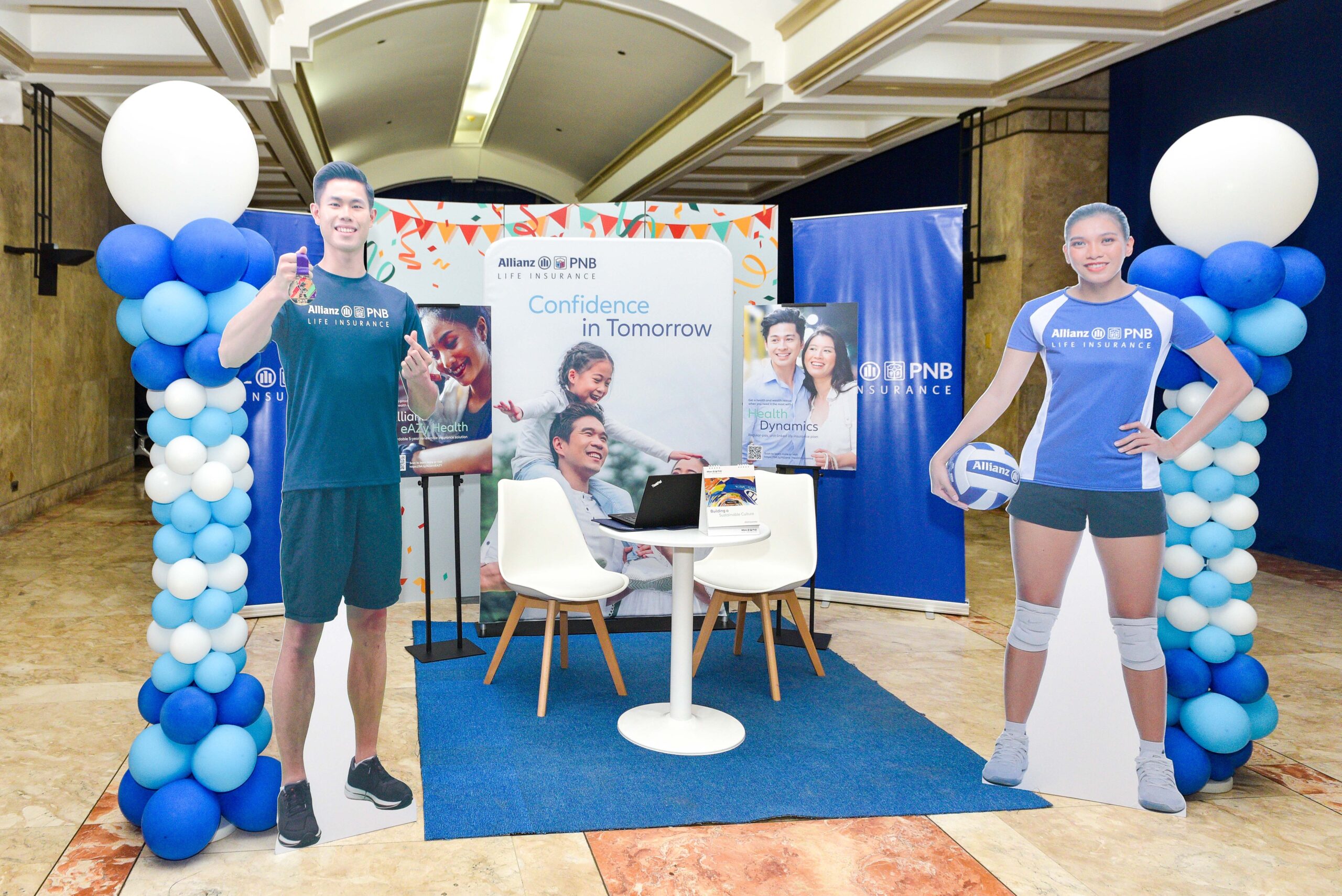 Allianz PNB Life and PNB are looking to open more Life Track Stations in PNB branches across the country throughout the year, with the next one being within the Luzon area.
"Part of the projection of having a better and bigger reach into the market we'd like to serve is coming up with things like the Life Track Station," said PNB Head of Marketing, Intelligence, Performance and Analytics Jennifer Ng. "We want to be relevant in their day-to-day lives, so this project is very important to us. We are very excited about the better things to come and the products to be launched in the market."
Since 2019, Allianz has been recognized as the number one insurance brand in the world. As a leading insurance provider, Allianz PNB Life's products and services are designed to meet the lifetime financial planning, wealth accumulation, and well-being aspirations of Filipinos. For more information, please visit www.allianzpnblife.ph.